Top 10 Winter Sun Locations For Digital Nomads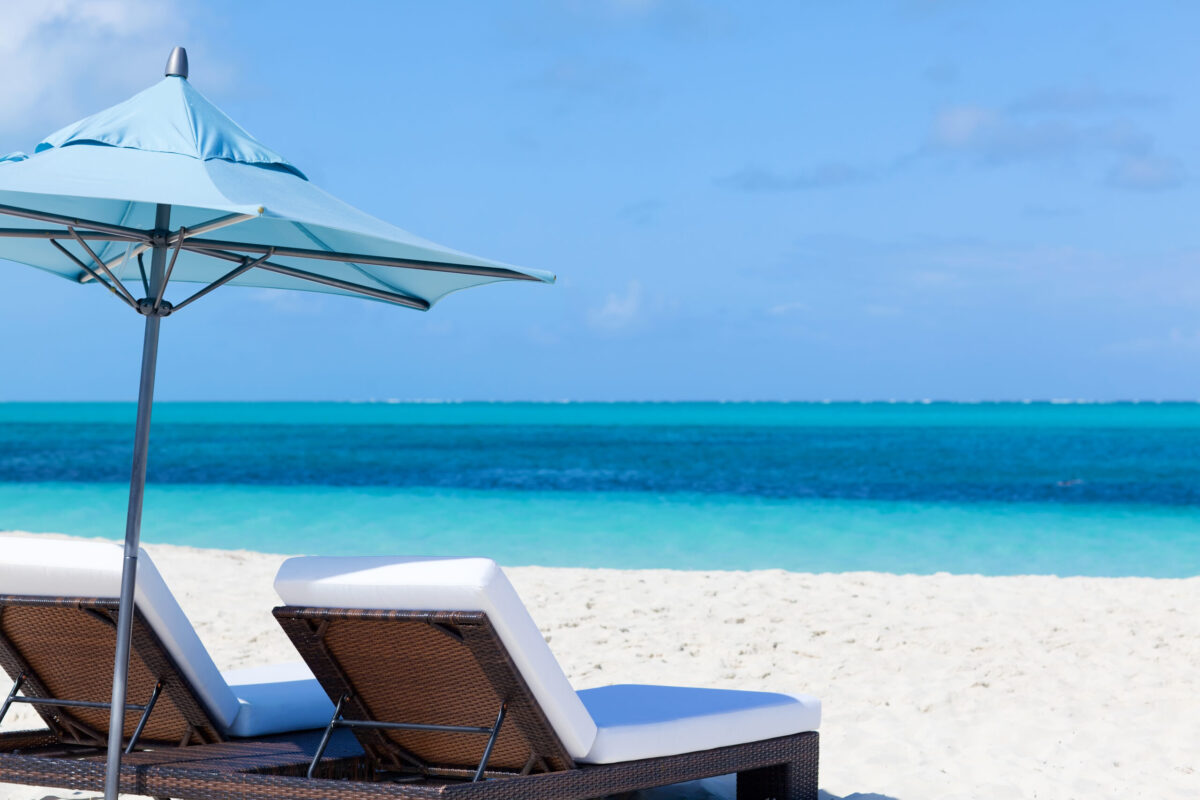 Winter is just around the corner and with it, fewer daylight hours and colder temperatures are looming. However, if you are looking to escape the cold, or are simply wanting a change of scenery whilst you work, perhaps it's time to consider becoming a digital nomad!  Here are 10 Winter sun locations for digital nomads.
With the growing popularity of working from home (the percentage of UK workers planning to work mostly from home rose 12 per cent between April 2021 and February 2022) and the rise of asynchronous work, there are many choices for people who want the option of doing their jobs from anywhere on the globe.
However, there are some countries where living the digital nomad dream is easier than others. Thankfully, the employer of record and remote working expert Remote has analysed the top destinations to work abroad for a warmer winter (complete with sunshine and digital nomad visas).
Are you ready to wave the cold, damp and grey winter blues away?
Gran Canaria, The Canary Islands, Spain
Sometimes referred to as a "miniature continent" for its variety of landscapes, Gran Canaria is the ideal destination for both beach lovers and fans of more mountainous locations. It is also ideal for the travelling worker as it is a Spanish island that offers the option of a digital nomad visa. Under the visa, you will be able to stay within this beautiful and affordable (the average monthly spend for digital nomads is $1671) island for a year. Plenty of time to wait out winter and stay where it's sunnier as the average temperature in the winter months is 17.8 degrees. Plus, whether leaving from London or New York, the average flight is reasonably priced – so what are you waiting for?
Dubai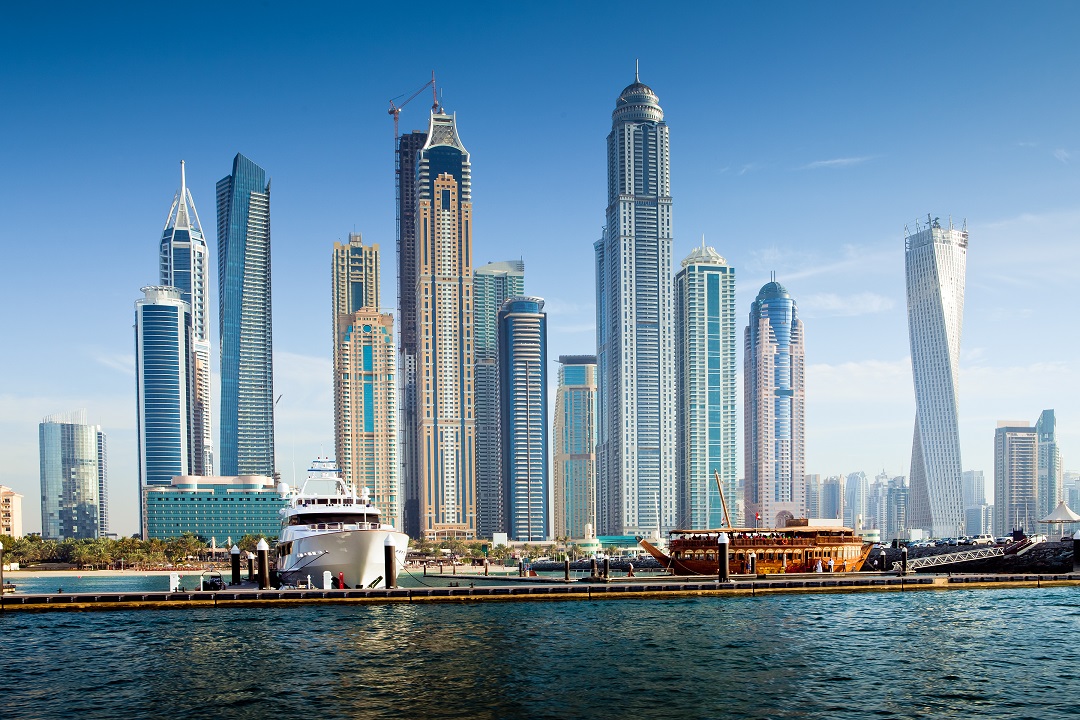 If you are a fan of the heat, Dubai has an average temperature of 28.2 degrees and keeps its heat throughout the winter months without hitting blistering temperatures, making it the perfect time to visit. Dubai is another location that offers the option of obtaining a digital nomad visa, giving you a year to make your way around the metropolis. Commonly known as the shopping capital of the middle east, Dubai has plenty to offer in retail but also has much history including the Dubai Museum in the restored Al Fahidi Fort.
For workers, staying in such a thriving and well-established city comes with the benefit of amazing working facilities. Visitors to Dubai can expect an average internet speed of 8Mpbs and access to a number of modern and well-located coworking spaces. This is especially beneficial for workers travelling alone, as it gives them a space to build community with like-minded professionals.
Digital nomad, Kevin McKernon at Remote visited Dubai in October and loved the more comfortable temperature: 
"During the "winter" months, Dubai's weather transforms. Many people probably don't know that the weather becomes temperate and much more manageable than in summer when temperatures can get as high as 50 degrees celsius! One of my favourite things to do is, swim and hang out at one of the many beautiful and free public beaches. There are also loads of fantastic cafes and coworking spaces across the city. Dubai's infrastructure is also world-class with free wifi basically everywhere. But good things do come with a price tag, so do expect to pay 25% – 50% more for stuff like coffees and meals and as much as 50% – 80% more for a beer or cocktail than you might be used to."
Bali, Indonesia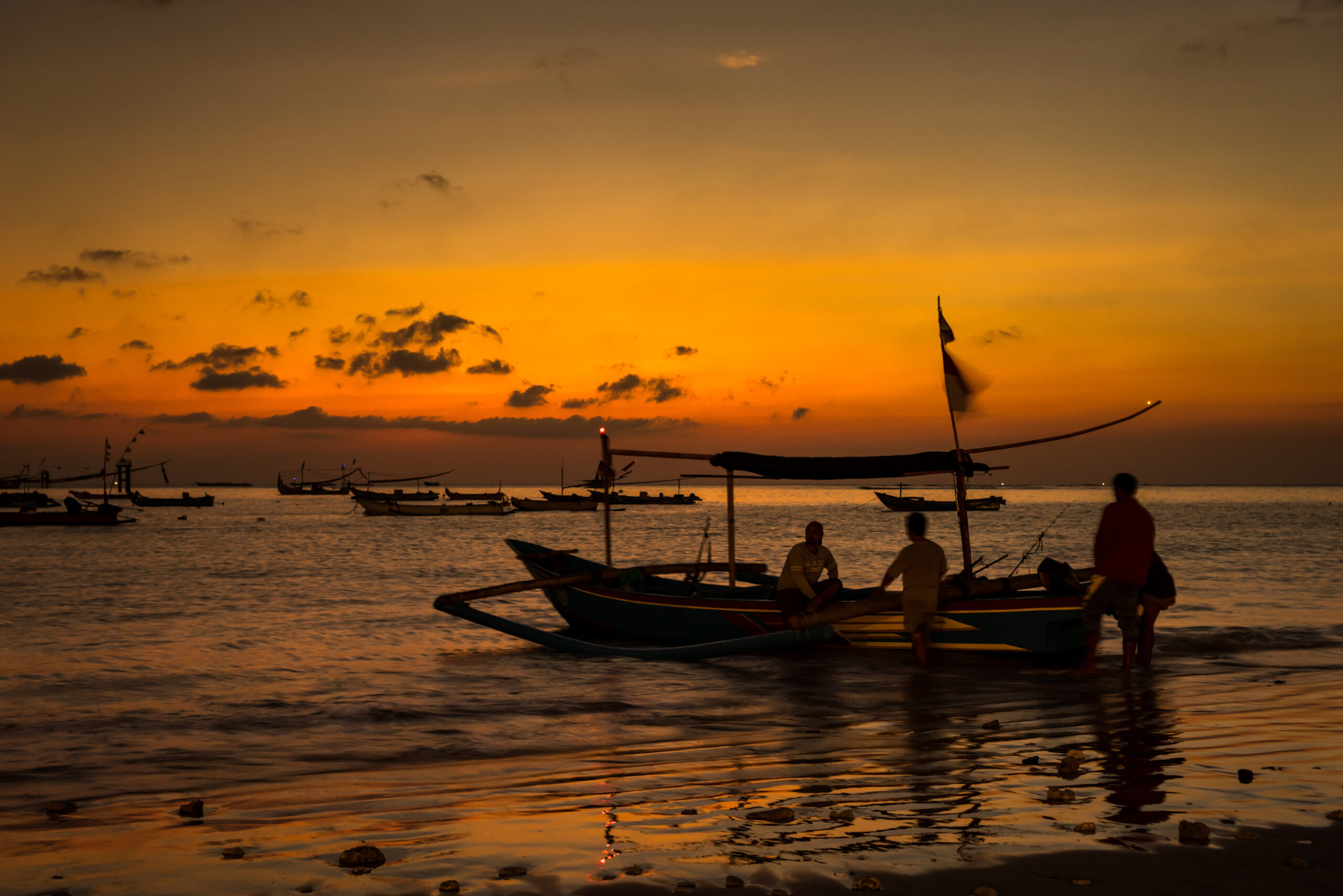 From October through to February, Bali's average temperature stays above 30 degrees and is another country that offers the digital nomad visa. With an abundance of natural and architectural sites to see, Bali is one of the most visually breathtaking locations to live and  work from. However, beyond the visual appeal, Bali is also very affordable with the average basic utilities being 839,798.79 Rp ($54.28 USD) and the average monthly internet bill being 411,428.57 Rp($26.59 USD).
Additionally, there are plenty of activities to spend your additional disposable income on. Beach towns like Kuta are great for both surfing and for partying. The varied and thriving nightlife is a big draw to the picturesque province. Regions like Seminyak and Uluwatu have an abundance of clubs and bars if partying is something you like to do in your spare time. Or if beach lounging is more your speed, there are plenty of other laid-back beaches for a post-meeting decompression session.
Bali is the "digital nomad hub" says Remote's nomad Kevin McKernon:
"Bali has long been the "digital nomad" hub and always an excellent destination for remote workers; there is just so much to do! However, it is the rainy season, so be prepared for some rainy days mixed with sunny ones. The most "nomad-friendly" areas are Canggu and Berawa and the nearby neighbourhoods. One thing I love in Bali is that pretty much every cafe or restaurant you go to will have good wifi, plugs next to the table and a work-friendly vibe. You can also get an epic coffee and breakie for less $6.50 USD! If you are planning to stay for longer than 30 days, then I suggest applying for a B211A business entry visa."
Johannesburg, South Africa
If you thrive in city life Johannesburg has a digital nomad visa offer that will suit you perfectly. Being a city, Johannesburg is unsurprising well equipped with co-working spaces and has received a "great" rating for places to work from digital nomads.
Johannesburg's temperatures stay in the balmy mid-twenties, making it an ideal location for those who enjoy warmth but don't want to get too hot. It is also a highly historic city with sites like Liliesleaf Farm, The Apartheid Museum and Constitution Hill, providing plenty to keep history buffs busy on weekends and evenings.
The Maldives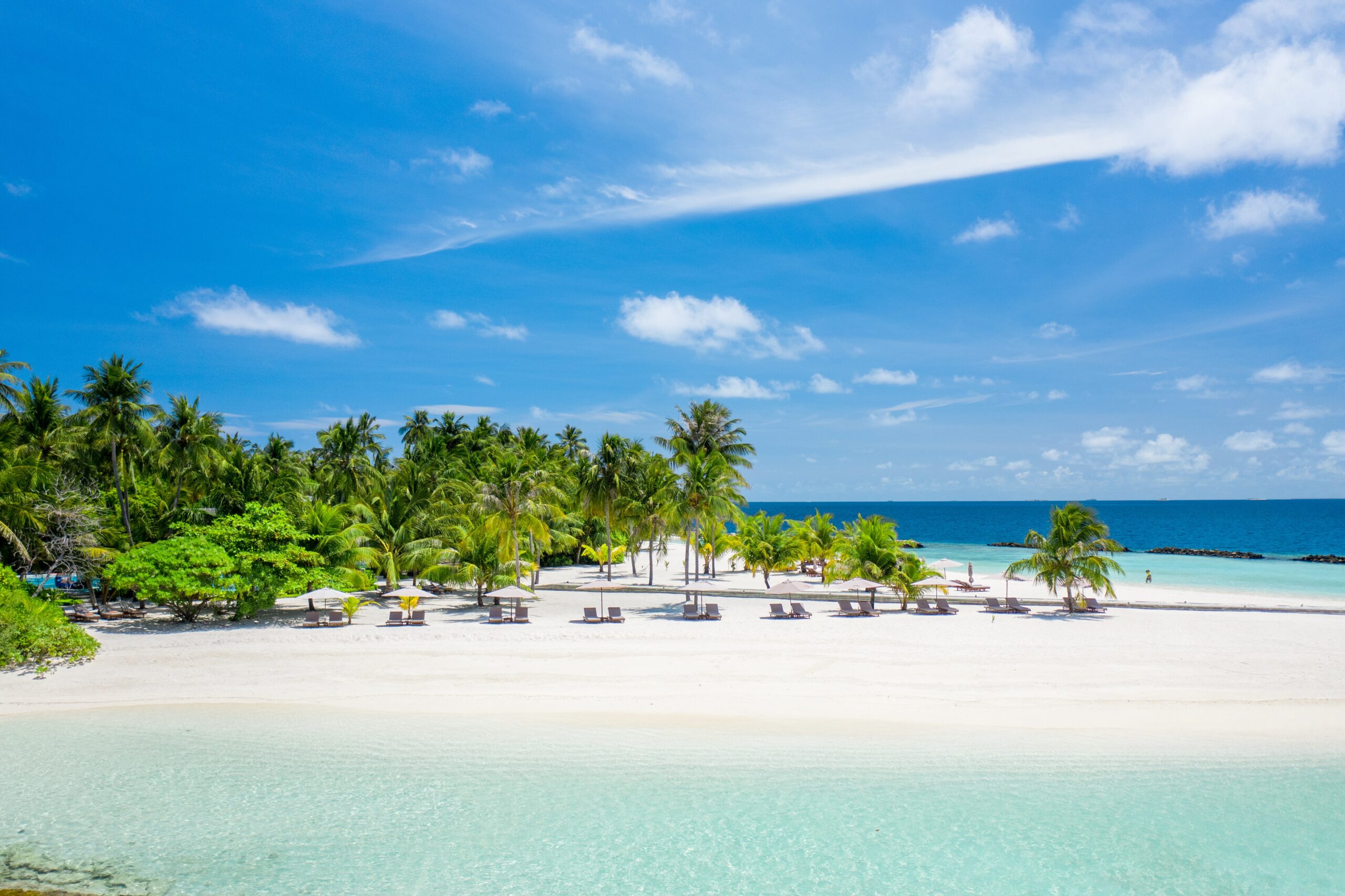 You need only look at one of the many photos available online to see the draw of the paradisiacal Maldives. These beautiful islands are balmy and blue with plenty of places to unwind in your downtime. Upon arrival, any visitors to The Maldives receive a 30-day visa as long as they have a hotel booked for the duration of their stay.
This may not be best suited for digital nomads looking to settle in a sunny spot for the entire winter but is the perfect spot for those looking to escape the January blues. The 30-day restriction paired with the more expensive price point makes this island better suited to a shorter stop. However, with its crystal blue waters and laid-back local life, the Maldives is too good to miss. Especially for professionals looking for multiple stop-offers on their nomadic adventure.
Goa, India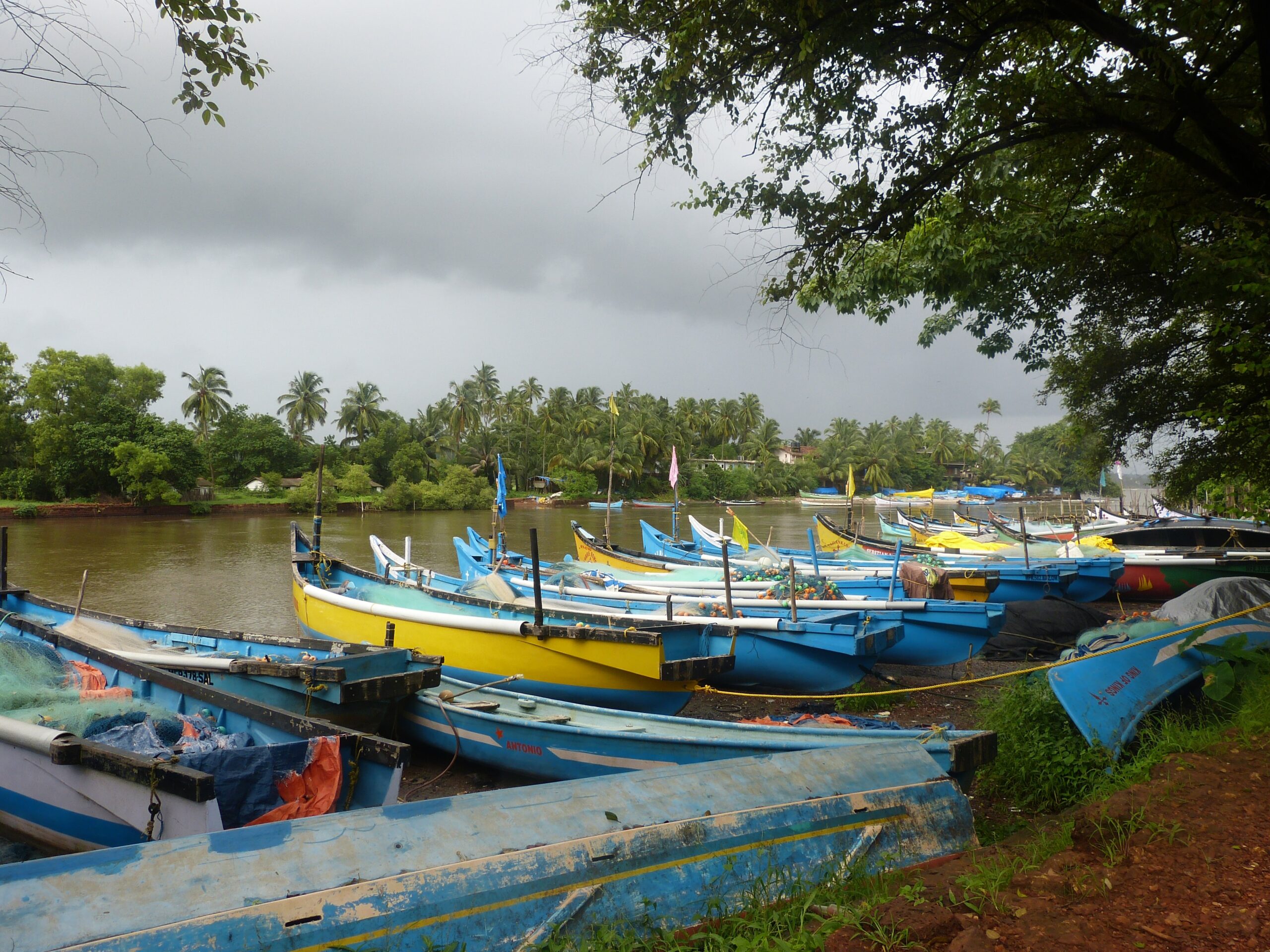 Goa is a great destination for foodies. As well as being home to many restaurants selling local Indian cuisine, the state is also home to a notable amount of Portuguese restaurants. Goa even has a working spice farm where visitors can see how spices like chilli, nutmeg and cardamom are grown. However, if that is not your speed, there are still plenty of historical sites and beautiful beaches to enjoy in the 30-degree sun.
Goa is another destination that provides visitors with a 30-day visa. The shorter time allowance paired with a highly reasonable cost of living ($513 USD a month) makes this sunny state a perfect fit amongst a loaded travel itinerary.  So, if you plan to travel around Asia whilst you are working without spending too much money,  Goa is a wonderfully warm place to stop for a month before moving on to the next destination.
Sydney, Australia
Home of the world-famous Sydney Harbour and Sydney Opera House, Sydney is a big deal for bucket list attractions. It is also another location that offers a digital nomad visa for the span of a year, making a long-term stay possible for those who want to settle in one place to escape the chill of winter.
Though an expensive city and flight, Sydney regularly is ranked in the top 10 most livable cities. So prices may be high, but so are living conditions. And with average temperatures over the winter in the manageable low to mid-twenties what's not to love?
Barbados
What may come to mind when Barbados is mentioned is carnival, beaches and sunshine. Though you would not be wrong in thinking this, there is so much more on offer on this idyllic Caribbean island. There is vibrant nightlife, plenty of delicious food and many events to attend in your downtime. Visitors heading to Barbados in the winter months can take part in delights like the Food and Rum Festival in October or even the weekend marathon series, Run Barbados, in December for the active digital nomad.
When it is time to get down to business, Barbados offers high internet speeds and a good number of coworking spaces. And what is more, you can stay for up to a year with a digital nomad visa.
Florida, US
Florida is perfect for digital nomads who have children. The metropolis is home to Walt Disney World Resort, Universal Orlando Resort and Seaworld to name a few child-friendly tourist attractions. As well as having a lot to offer for families to do during non-work hours, Florida has a number of co-working spaces. These are mainly situated along the coast, for a temporary office with a view. What's more, remote working is made easy with fast internet speeds and ample free wifi in the cities.
Staying in Florida is simplified with a B-2 visa which lasts 6-months, though you are able to apply for an extension in 6-month intervals. Either way, you will have plenty of time to see you through to the end of the winter.
Thailand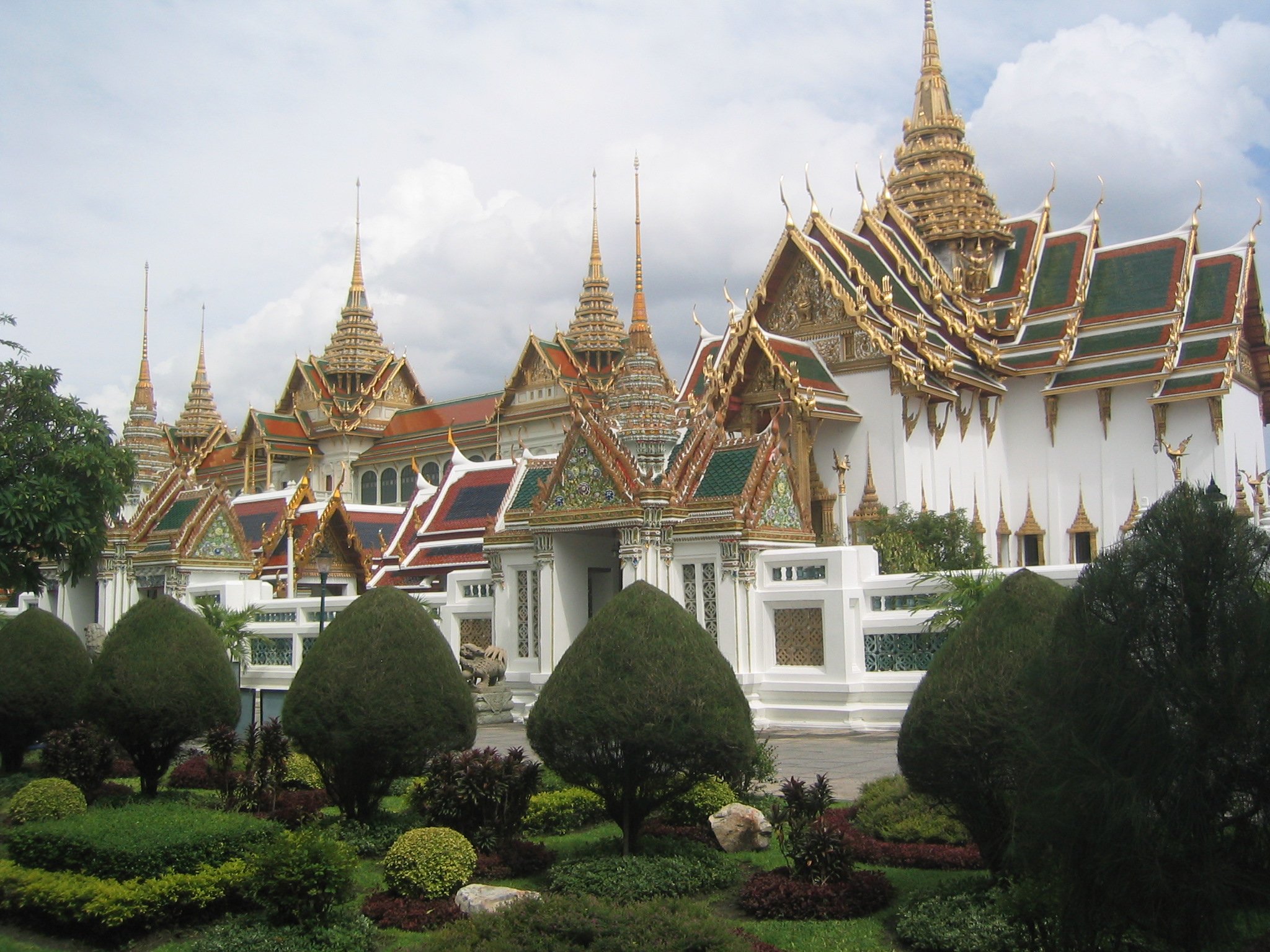 Ancient architecture is a prominent feature of Thailand and a large part of what draws visitors to the country. But besides this, there are also bustling marketplaces on both land and water, the ethical Elephant Nature Park, the stunning gardens and the artists' village in Chiang Mai.
Plus, when your attention needs to turn to work, there are several business hubs where co-working spaces are plentiful. Wifi is generally of a high standard throughout the country, so setting up your new work hub should be relatively straightforward. The cost of living is also reasonable with monthly rent being an average of 20,049.11 Baht ($526 USD). Giving you more money for exploring. As a visa is available for up to a 90-day stay, you may just have time to see it all.
Commenting on the winter sun digital nomad locations research, Job van der Voort, CEO at Remote said:
"It is such a benefit for workers that through technology they now have the opportunity to experience other ways of living and working.

"At Remote, we believe that it is important to allow employees of the digital world to put themselves in the best environment for a positive life-work balance and happiness outside of work. The digital nomad visa allows them to do just that and work from where they work best. This is a development that business leaders should celebrate as a rich future of remote work. 

"Though it may not be immediately apparent, businesses stand to benefit from encouraging their colleagues to roam. Not only do happier workers make more productive ones, but allowing employees to travel will uncover insights into different markets that may not be possible without living abroad. An immersive experience like living in a different country can really help all parties involved to understand new markets and potentially even consider where to set up new offices. 

"But, fundamentally, for Remote, having a happier and more fulfilled workforce by allowing employees the option of digital nomad working is the ultimate benefit. Plus, in the winter months, anything to help combat seasonal affective disorder or winter blues is welcomed in my books!" 
Here are some related articles you may find useful: