Living and Working in Saudi Arabia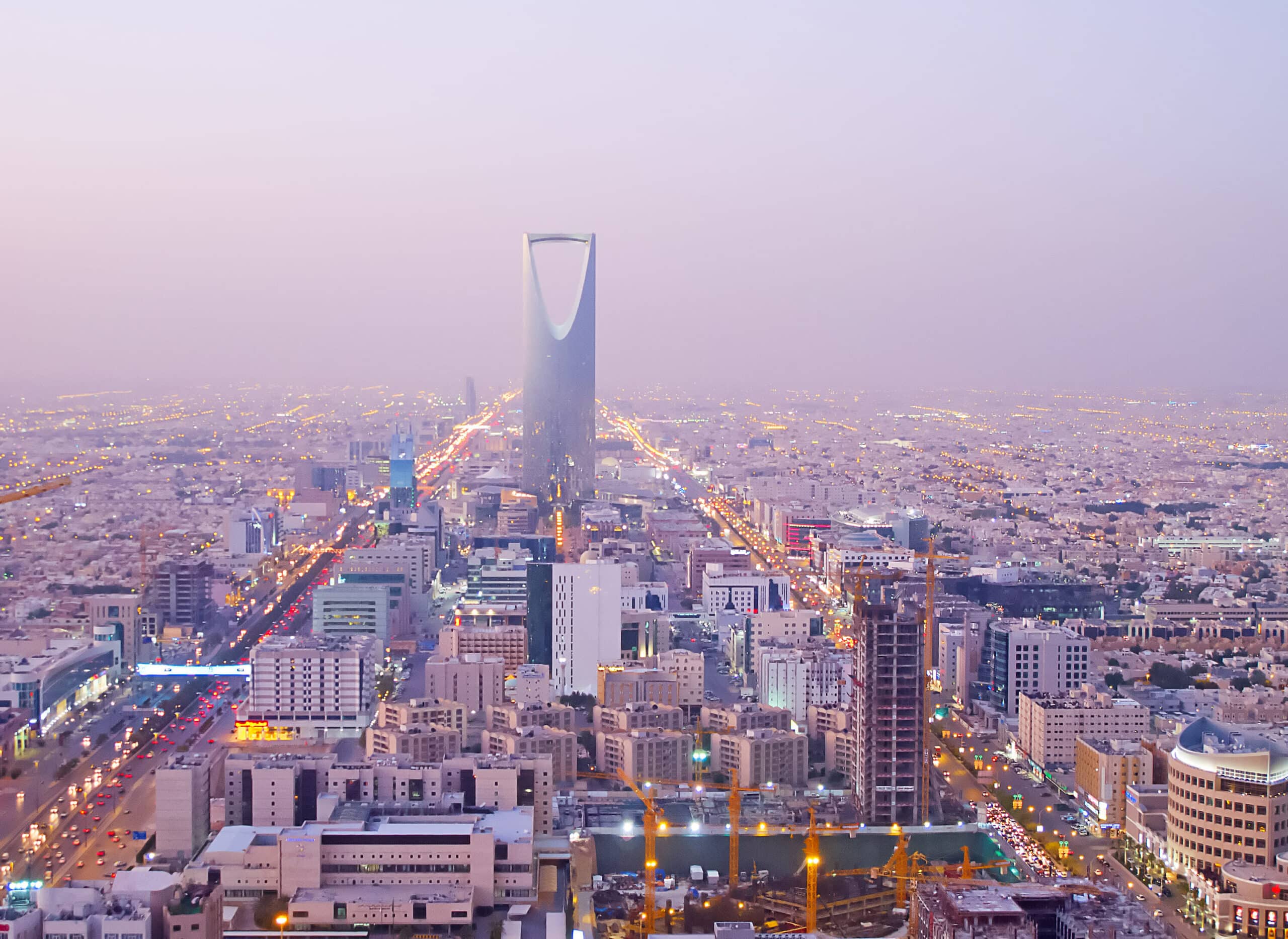 For those of you looking forward to taking on new contracts in the Middle East, here is a brief introduction to what you can expect if you are going to work in Saudi Arabia.
Arabia is the birthplace and centre of Islam. Islam is the official religion of Saudi Arabia, the only one permitted to its citizens and the only one that may be celebrated in public. While foreigners are granted freedom of religion, no religious practices other than Islam are allowed, and proselytizing is illegal.
Non-Muslims should familiarise themselves with Muslim philosophies and tenets, as these relate fundamentally to the daily life of the people. Religious police, called mutawwa'in, actively enforce these standards.
The majority of Saudis are Sunnis of the Wahhabi sect, a fundamentalist version of Islam founded by an 18th-century religious leader, Abdul Wahhab al-Shaikh. It regards God alone as divine, not the Prophet Mohammed or his descendants.
The strict Wahhabi interpretation of the faith plays a very powerful social role in upholding traditional ways. Although Sunni Muslims are dominant, there is a large Shiite population in the oil-producing Eastern Province.
Islam's two most sacred cities, Mecca and Medina, are located in Saudi Arabia. Millions of Muslims make the pilgrimage to Mecca every year. These sacred sites are reserved for Muslims, and non-Muslims are not permitted to enter them.
Calls to prayer, salah, occur five times a day for Muslims:
Fajr – between dawn and sunrise
Dhuhr – noon
'Asr – mid-afternoon
Maghrib – sunset
'Isha – night
All businesses and commercial establishments are required to close during prayer calls. The religious police, mutawwa'in, patrol to make sure that everyone abides by the law.
Non-Muslims usually are not allowed to enter mosques.
Sawm is the fast of Ramadan, the holy month. During the period of Ramadan, Muslims must fast every day between sunrise and sunset, but they feast enthusiastically at the close of the day.
Ramadan is the celebration of the month in which the Koran was revealed, and is concluded with the feast of Id-al-Fitr. This is a religious holiday period which should be avoided by business travellers, as most business activities slow or stop until after Id-al-Fitr. The date of this month is established by the cycle of the moon, moving forward ten days each year.
Passports
A passport and visa are required for entry into Saudi Arabia. Passports must be valid for at least six months beyond the estimated stay in the country. Saudi Arabia will bar entry to Israeli nationals. The restriction is officially termed political rather than religious. Nevertheless, anyone whose passport indicates travel in Israel or whose religious affiliation is Jewish has been refused entry.
This restriction may become an issue for firms whose home-country governments ban employment discrimination on the basis of religion. Companies hiring individuals bound for work in Saudi Arabia should check with their home-country governments for information and guidance.
Requirements as to behaviour and appearance are strictly enforced. The following traits or behaviour are reasons for refusal of entry or deportation:
For men, exposing legs by wearing shorts
For women, short skirts, clothing judged too tight or too thin, and exposed hair, arms, or chest; makeup should be removed before arrival at the airport, and the head and body should be covered by a headscarf and anabaya
Arrival in an obviously intoxicated state
Public displays of affection between men and women, even spouses.
Any unaccompanied females or wives traveling to join their husbands must be met at the airport by the husband or by a sponsor and have confirmed onward reservations up to their final destination in Saudi Arabia.
In the case of a married couple, both spouses should carry a copy of their marriage license whenever in public, in case the mutawwa'in, or religious police, request proof of their relationship.
Passports, visas, and permits must remain valid throughout stays in Saudi Arabia. Do not surrender your passport to your Saudi employer except for the most specific and valid reasons. Your passport is the only evidence of legal right to be in the country. In emergencies, your embassy will issue a replacement passport, but those cannot be used to depart, since they will not bear a Saudi exit permit.
Carry identification, such as your passport, at all times when traveling in Saudi Arabia. You are likely to be asked to produce it and failure to do so could result in a fine or detention.
Visas
All visitors to Saudi Arabia must have a visa, except for nationals of The Co-operation Council for the Arab States of the Gulf. This includes Bahrain, Kuwait, the Sultanate of Oman and the United Arab Emirates.
In order to obtain a visa, you must have a sponsor in the country. Your sponsor will be responsible for much of the required paperwork, but you will have to provide a great deal of documentation, often including marriage and birth certificates, and copies of your employment contract and academic or professional qualifications. Applicants for certain visas also require a comprehensive medical examination.
It takes about six weeks to obtain a visa number, which entitles you to collect your visa at the Saudi Embassy.
Business visit visas 
This type of visa is generally valid for 30 days with the possibility of extending it to three months. Requirements for application include:
Passport valid for at least six months beyond the end of expected stay
Passport size colour photo
Visa application form completed in black ink (or typed/printed)
Proof of employment position (see Saudi Embassy for a list of the five accepted forms of proof)
Visa fee, paid online at Enjazit website
Self-addressed envelope with paid label from trackable delivery service.
The Saudi Embassy will provide complete instructions for making a business visit visa application. Family visit visas are required for a spouse and children.
If you anticipate travel in and out of the country, you should request a multiple exit/re-entry permit at the time of application for the business visit visa.
Employment visas 
The employer begins the process and will obtain a visa authorization code. Applicants should be prepared to produce the following at their local Saudi Embassy:
Passport valid for the length of employment
Passport-size colour photo
Application completed in black ink (or typed/printed)
Original letter of employment from the sponsoring Saudi company, certified by both the Saudi Chamber of Commerce and the Ministry of Foreign Affairs
Certified, notarized copy of university diploma, validated by the Saudi Arabian Cultural Mission
Copy of employment contract, signed by employer and employee and including the visa code obtained by the company
Three copies of medical report signed by physician attesting to disease-free state of applicant
Police report detailing any criminal record (or lack thereof)
Visa fee, paid online at Enjazit website
Prepaid self-addressed envelope.
Family visit or residence visas 
Although many working in the Kingdom of Saudi Arabia choose to not bring their spouses or children for security reasons, those who wish to invite members of their family to visit or reside there must submit a request through their sponsor to the Ministry of Foreign Affairs in Saudi Arabia.
If this request is approved, each family member must provide complete documentation as specified by the Saudi Embassy.
Top Ten Tips For Expats In Saudi Arabia
There are about nine million legal migrants living in Saudi Arabia with western specialists making up the majority of the more skilled among them.
Saudi Arabia has a desert climate and is extremely hot and there is very little rainfall throughout the year.
All visitors to Saudi Arabia must have a visa. In order to obtain a visa, you must have a sponsor in the country.
Saudi Arabia, located on the Arabian Peninsula, has a population of approximately 26.5 million people, 20 per cent of whom are non-nationals. The country remains sparsely populated. Up until the 1960s, the indigenous population was largely nomadic or semi-nomadic, descending from a number of tribes.
Arabic is the official language of Saudi Arabia. English is widely spoken in the government and in the business community.
There has been a strong property market in Saudi Arabia in recent years. However the lack of affordable housing is becoming an increasing issue, especially among locals, and might cause steep price rises in the near future.
Saudi Arabia has grown from a desert country of limited development to the largest exporter of petroleum and the country with the most oil reserves in the world – about 25 per cent.
The riyal, abbreviated SR for Saudi Riyals, has a fixed rate of exchange with the US dollar of SR3.75 to $1.00 and is readily convertible.
Until your business is complete, do not attempt to bring a gift. It may be misconstrued as a bribe, which is considered offensive, as well as illegal in Saudi Arabia.
Saudi Arabia is subject to the same general terrorist threat that exists around the world. However the Saudi authorities continue to take successful action against terrorist groups. When outside the compound westerners are reminded to be sensitive towards Saudi rules and traditions, disrespect, whether intentional or not, can cause unwanted confrontation.