Living and Working in New Zealand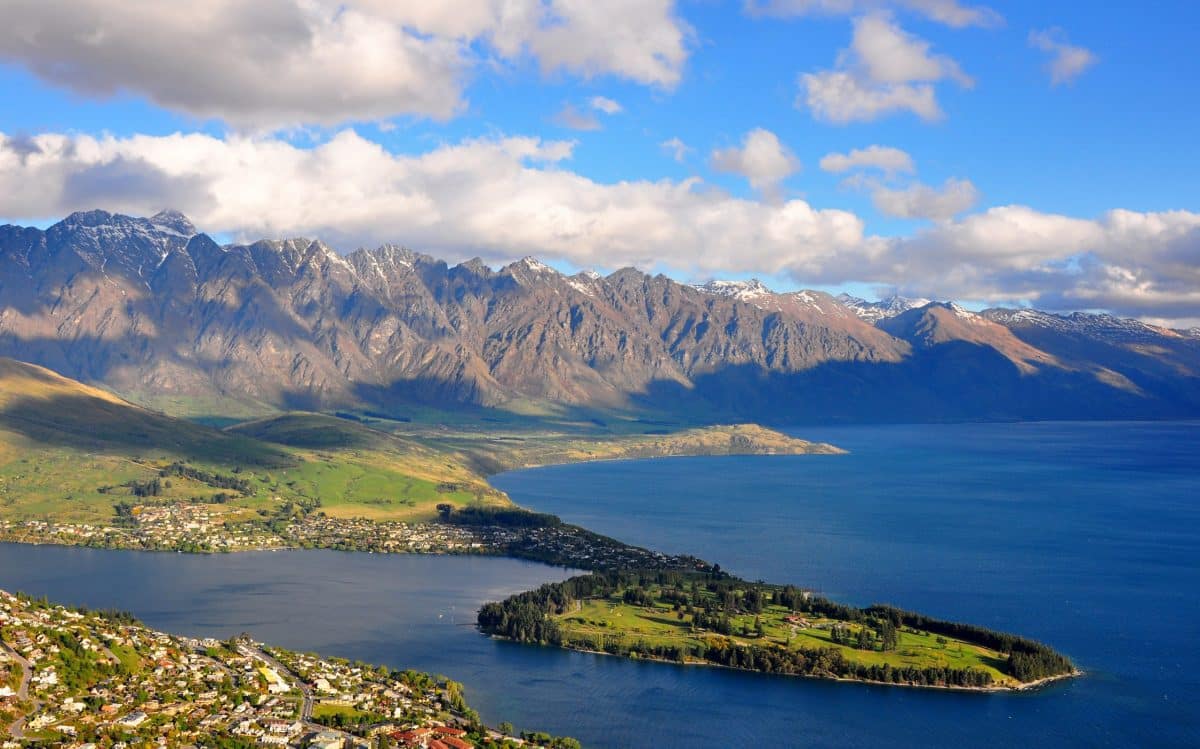 Are you considering a permanent or contract post based in New Zealand? Here is a brief introduction to what you can expect.
Informal and relaxed, the New Zealanders generally have open and friendly personalities. Practical, strong and self-reliant, they are dedicated to a family, home, and leisure oriented life-style. They are proud and patriotic, and work hard to improve their homes and gardens.
Although there are now fewer farmers in New Zealand than the country's reputation might suggest, the individualistic spirit that allowed farmers to prevail over this rugged land has survived.
New Zealand has no formal, rigid class system, and its people uphold their belief in each person's equal status. New Zealanders believe that everyone deserves a fair go, and that opportunities are available to all.
More than 75 percent of New Zealanders live in the North Island and 80 percent live in or near the cities. The principal city is Auckland, which dominates the North Island and the rest of the country as well.
Passports & Visas
All visitors to New Zealand, including UK citizens, must possess a passport valid for three months beyond the intended stay or one month if the issuing government has consular representation in New Zealand that is able to issue or renew passports. The foreign visitor must also provide proof of sufficient funds for maintenance and accommodation. They must also hold a return or onward ticket, or sufficient funds to purchase a ticket out of the country.
The New Zealand Immigration Service http://www.immigration.govt.nz/migrant/stream/visit/visitors/
Visas may be required, depending on nationality, purpose of visit, and intended length of stay. Contact your nearest New Zealand Consular office or Embassy, for a list of countries and their requirements.
New Zealand has a visa waiver agreement with several countries, allowing their citizens to be issued a three-month visitor's permit, which may be renewed, upon arrival. For a list of visa waiver countries, (http://glossary.immigration.govt.nz/VisaFreeCountries.htm ).
Visitor's visas
Most foreigners who plan to stay in New Zealand longer than three months, but less than nine months during an 18-month period, will need to apply for a visitor's visa. You are a visitor if you plan to study for less than three months or to travel, conduct business, undertake medical treatment, play a sport, or visit family and friends for nine months. For an updated list of relevant requirements, contact your nearest New Zealand Embassy or http://www.immigration.govt.nz/migrant/stream/visit/visitors/
A visitor's visa allows you to travel to New Zealand and allows you to be issued a visitor's permit upon arrival. When applying, you should specify whether your visa will be for one trip or for multiple journeys. Partners and children up to age 19 are included in a visitor visa application.
To apply for a visitor's visa, contact the nearest New Zealand Embassy or Consulate.
Changing visa status
It is important to note that if you arrive in New Zealand on a visitor's permit, and then decide to change your status to resident, you must allow plenty of time for this process.
Visitor's visas cannot be renewed for a foreigner who has applied for residence, and if your visitor's visa expires while you are waiting for approval as a resident, you will have to leave the country.
Special visitor categories
Depending on your reason for visiting New Zealand, you may qualify under one of the various special visitor categories. These classifications designate allowances or restrictions on the amount of time you are permitted to stay.
Most business travellers will generally fall under the categories of 'Business Visitor' or 'Conference Delegate', as will the relocating businessperson who is on a trip to preview a home. Contact the NZIS for detailed information.
Residence visa
Australian citizens and residents with current valid resident return visas are exempt from permit and visa requirements, respectively, for residence in New Zealand. Citizens of all other countries must apply for residence if they will be living in New Zealand for longer than nine months.
Whenever you leave the country temporarily while you have resident status, you must have a valid resident's return visa in your passport to ensure that you may re-enter the country as a resident.
Residence entitles you to live, study, and work indefinitely in New Zealand. Outside of the country, this application can be filed at any New Zealand Consular or diplomatic office. Inside New Zealand, a residence permit can be obtained from a New Zealand Immigration Service branch office.
The four main categories for residence applications are General Skills, Business, Family, and Humanitarian. Business travellers and relocating business people tend to apply to the General Skills or Business category.
Work visas
If you wish to work in New Zealand, you will need a work visa. This is an endorsement in your passport which allows you to enter or re-enter the country for up to three months within a 12-month period, and makes you eligible to obtain a work permit on arrival. Although the work permit is issued in New Zealand, the work visa must be obtained from your nearest New Zealand Embassy before you leave your home country.
You are eligible to apply for a work visa if you hold an offer of employment for which you are qualified and there are no suitable New Zealanders available, or if you meet one of the special categories or exchanges the Government has approved.
In addition to a signed and dated form, applications generally require an offer of employment, detailing the employers contact information, the job's description, and duration of the job; proof that you are sufficiently qualified; the appropriate medical and police certificates; and the appropriate application fee.
The actual work permit is granted for a maximum of three years. As long as employment continues, it may be renewed in additional three-year increments. People considered 'highly skilled' are exceptions to this visa period, and may be allowed to work for up to five years.
For important, detailed information on entry requirements in New Zealand, the appropriate embassies, consulates, and online visa information databases are essential resources. NZIS provides a website tool to help you determine the fees associated with your application:
http://www.immigration.govt.nz/migrant/general/formsandfees/officeandfeescalculator/
Top Ten Tips For Expats In New Zealand
New Zealand is a popular expat destination offering a relaxed lifestyle.
New Zealand has a much milder climate than its neighbour Australia and in winter months temperatures can drop below freezing in many parts of the country. However it can also enjoy warm summers.
Kiwis tend to socialise outdoors and tend to be warm and hospitable to new guests.
English is the main language spoken in New Zealand with Maori and New Zealand Sign Language also being its official languages. The use of slang can confuse many a newcomer.
New Zealand schools have a fine international reputation. They are divided into public and private systems and expats are able to join either system.
With just 4.2 million inhabitants (nearly one-third of which live in Auckland) New Zealand is a small country made up of two main islands. It is surrounded by the Tasman Sea to the west and the Pacific Ocean to the east. There are also an estimated 31 million sheep in New Zealand, nearly 10 for every human!
New Zealand has a GDP of $196.2 billion. While this very low by international standards it is actually quite high on a per capita basis.
The main export in New Zealand used to be wool but following a fall in global demand New Zealand now focuses on meat, wine, dairy products and tourism.
New Zealand's currency is the New Zealand dollar, commonly referred as the Kiwi dollar.
There is a low risk of global terrorism as with all destinations. However crime is generally low, although low level theft can be a problem in popular areas.