The Successful Digital Nomad Guide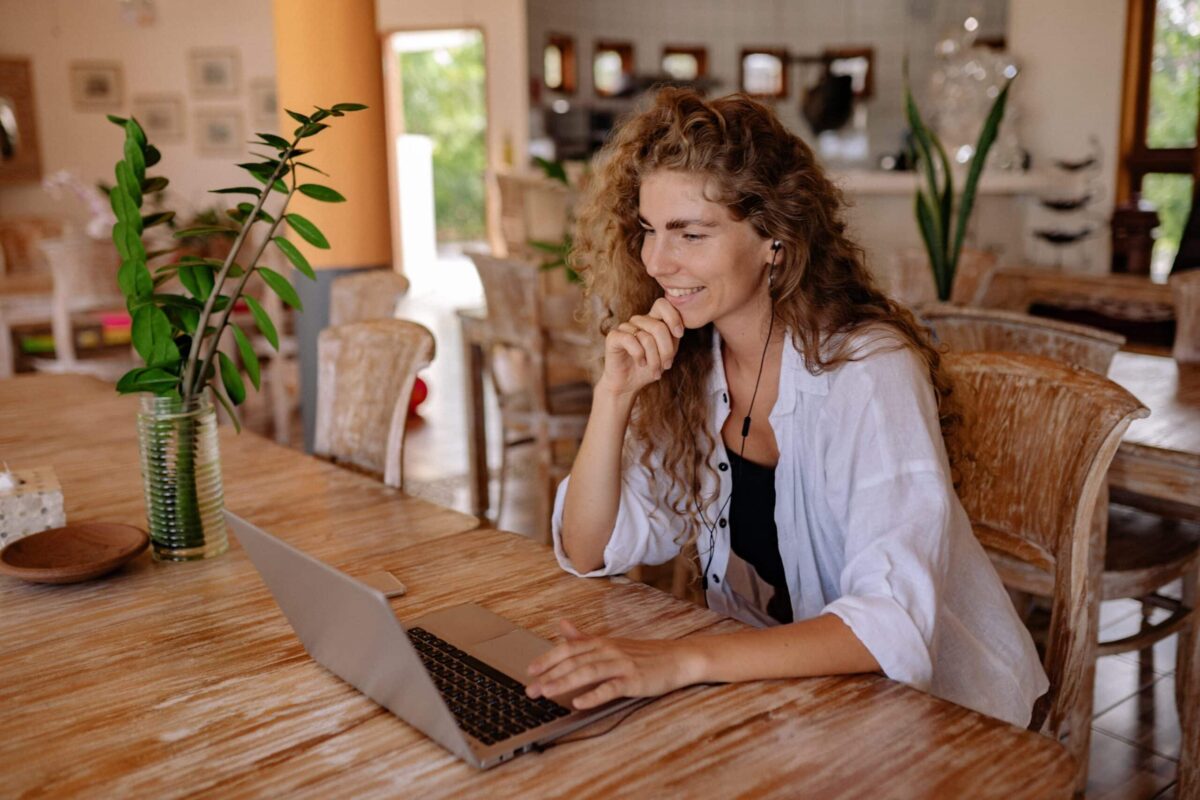 For many, being a digital nomad is a dream come true. Indeed, the digital nomad lifestyle offers benefits that other occupational choices simply cannot compete with. Who wouldn't want to receive meaningful income from a fulfilling job while also being untethered and freely traveling the world visiting all the destinations that other people only see online?
One of the earliest mentions of the term is in the 1997 book titled 'The Digital Nomad.' Its central thesis was that advancements in technology would facilitate the formation of a new type of worker who is not bound to a 9-to-5 office job. Instead, these employees would be able to still deliver the same level of quality results while being location-independent.
A little over a decade later and the digital nomad lifestyle has now become a reality. In fact, the number of people being drawn by its appealing characteristics and leaving their typical office jobs is on the rise. After all, nowadays, you just need a device with a camera, a proper conferencing software tool, and a connection to the Internet to be able to achieve nearly 100% of what you would do in a typical office atmosphere. So, is being a digital nomad the right step for you, and how to increase your chances of success?
An Employer's Perspective
While doing sufficient background checks on your potential hires has always been important, the switch to an entirely online hiring process has only exacerbated the need for proper DBS (employee background) checks. Nothing can give full guarantee that a specific hire is the best fit for the position and your company as a whole, but conducting a DBS check will at least mitigate some of the potential risks. Research shows that the cost of a bad hire could be exponentially higher than what the person would have received as a salary. Not to mention the disruptive effect of high staff turnover on the current team members and employees.
Digital nomads are, in essence, remote workers. The trend of delegating certain office positions to remote work was already growing, but the COVID-19 pandemic forced the organizations in numerous industries to rapidly adjust their internal structures in order to accommodate the majority of their workforce now working remotely. This entailed establishing company-wide communication platforms, integrating sufficient cybersecurity measures to cover the increased attack surface represented by each individual remote worker, and modifying the existing hiring practices to fit with the new highly-digitized reality.
Preparing For A Digital Nomad Life
If you feel lured by what the digital nomad lifestyle can provide, don't quit your current job on the stop, pack a bag with a laptop, and hit the road. To increase your chances of becoming a successful digital nomad, you need to have a good foundation.
1.   Try To Eliminate As Much Outstanding Debt As Possible
Before you start your digital nomad journey, you might want to get your finances in order. Having a clear picture of your budget, the currently available funds, and the accumulated debt is essential to planning your first steps. Next, try to extinguish as much outstanding debt as possible. You wouldn't want it to eat into your income while you are still getting your bearings.
At this stage, also look at cutting any unnecessary expenses. If your goal is to switch countries and even continents frequently, you might want to cut any monthly subscriptions for streaming services, car payments, and other indulgent expenses that you might currently not even notice.
2.   Diversify Your Income Streams
At the beginning of your newly chosen lifestyle, you may need to look for a couple of income sources in order to comfortably move from place to place without any worries about being stranded with no available funds. Fortunately, there are numerous ways to start earning money on the Internet.
Think about your interests and pick something that aligns with your individuality and style. You can start a blog detailing the places you visit or a Youtube channel discussing the different cultures you encounter. Growing a following and starting to earn enough will certainly take a while, so try to establish such revenue sources as early as possible.
3.   Get A Solid Travel Insurance
Having robust travel insurance could prove to be invaluable. While traveling, you are bound to run into unexpected emergencies and unfortunate accidents. This step is crucial if you plan to visit less-developed countries where the healthcare services may not be at the level you have come to expect from your home country. So, look around and find the best insurance that will cover your health-related needs no matter where you go.
The Best Jobs For A Digital Nomad
To sustain your new venture, it is vital to pick a suitable remote job that corresponds to your current skills while also giving you the most freedom to explore and socialize while traveling.
1.   Options For Beginners
If you do not have established skills or proficiencies yet, do not despair. There are still plenty of viable options that you can try. Some of the ideal positions for beginners include being a virtual assistant, starting a data entry job, or looking for a transcribing gig. The role of a virtual assistant is similar to the typical personal assistant, but the tasks you are assigned can be performed online.
A data entry position consists of entering various information and stats into specific spreadsheets, databases, or sites. Usually, such tasks are a core component of various e-commerce, marketing, or analysis projects that companies regularly undertake.
Transcribing is another viable choice. It can be performed entirely online and consists of transcribing video or audio materials into written form.
2.   Trending Job Positions
If you have the necessary skills, you might want to look into the hottest career options available for remote work. For example, the constant need for more marketing and advertising content has created a steady increase in open copywriting positions. If you have sufficient knowledge of the required language and enjoy writing, you can give it a shot.
A riskier but quite popular alternative is crypto trading. The cryptocurrency boom is still going strong, and you can earn comfortable income trading the main cryptocoins or the various altcoins that have emerged in the ecosystem. Trading is perfectly achievable from anywhere in the world, with the only core requirement being a stable Internet connection. However, by its very nature trading doesn't guarantee success and it is entirely possible that you will lose the capital you've invested into it. To avoid such negative outcomes, it may be necessary to educate yourself about the basics of how trends, charts, and predicting price movements work.
Here are some related article you may find useful: