Moving Abroad? How To Prepare Your Home For A Quick Sale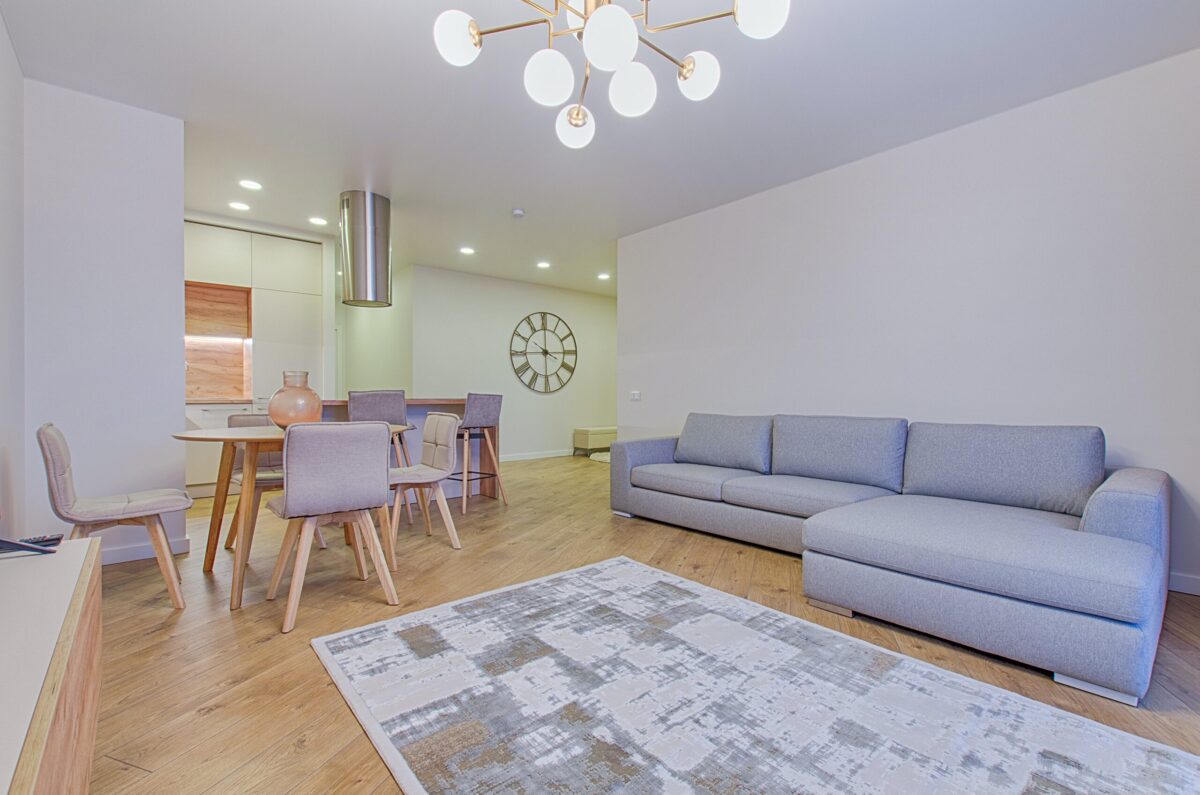 As a prospective expat looking to sell up and move abroad you should think about how to prepare your home for a quick sale. Property experts from Your Overseas Home have revealed seven top tips to help sellers get their homes ready for market, so they're snapped up fast. 
House prices have been steadily rising in the UK for years but are now expected to slow down following a series of recent blows to the economy.
So, for homeowners who have been toying with the idea of moving abroad for a while, now could be a good time to sell up and move quickly to cash in on house prices whilst they're still high.
While individual buyers' wants and needs can differ greatly, they'll all be looking for a tidy, clean and well-ordered house that is filled with light and shows off how much space is on offer.
Christopher Nye, chief editor at YourOverseasHome.com, comments:
"Everyone who puts their house on the market dreams of a quick sale. After all, the longer your home is on sale, the more likely it is that you'll end up having to reduce the asking price.

"Add to that the uncertainty the UK housing market is facing at the moment due to rising mortgage rates and the dramatic fall in the value of the pound, and it's no surprise that families will be wanting to sell up and move quickly – especially if you plan to move overseas where economies are more stable.

"We've been helping people sell up and move abroad for decades, so we're perfectly placed to advise on how you can prepare your property to hopefully speed up the sales process."
Here are YourOverseasHome's tips on preparing your home for a quick sale:
Do a deep clean
This is possibly the biggest chore you'll undertake when preparing your home for selling, but it can make or break a buyer's perception when viewing the property. Attention to detail is an absolute must here – you need to make sure you've covered all bases including skirting boards, window frames, and light switches, as well as the usual surfaces and floors. Make sure you get into the corners you'd normally ignore!
Get rid of the clutter
Not only will decluttering make your house look and feel bigger, but it's a really good way to mentally prepare yourself for the move. Getting rid of your unwanted things will help you start to mark a new chapter and focus on the new life you'll create when you move. Having well-organised rooms will also help buyers envision themselves in the home with their own things – it's a win-win situation!
Finesse your home's kerb appeal
When people come to view your home, the first thing they're going to see is the front of the property, and first impressions count for everything. As they approach the property, they should be able to see that the home is well cared for and in good condition, so make sure all doors and windows are clean, front lawns are cut and well groomed, driveways swept and all gates and fence panels are in good condition. You should even consider replacing old and worn-out doormats – you don't want to put buyers off before they've even walked through the door!
Complete quick fix repairs
A well-maintained house lets buyers know that it's been well cared for – but make sure projects are finished to a high standard. If you can afford to, have professional tradespeople complete the jobs. Some buyers will be put off at the thought of having to do any DIY, so any jobs that are left unfinished could cause them to mentally reduce their offer as they're looking around your home, as they're problems that they will ultimately need to pay to fix.
Hide personal items
Show homes are effective sales tools because they're clean slates that allow families to envision themselves in the property, with all of their furniture and belongings in place. So if possible, you need to try and take the same approach to your home. If you want buyers to fall in love with your house, it can be more difficult if evidence of you and your family are dotted everywhere. So, while your home is open for viewings, you should think about packing away things like family photos, souvenirs, trophies and certificates.
Neutralise your home
In the same vein, if your home is decorated in a way that reflects your personal taste – perhaps with bold colours or highly individualised interiors – you might want to consider painting your walls a neutral colour. Not only will rooms immediately feel bigger and brighter, but you'll also be working towards creating that 'blank canvas' feel which helps buyers imagine what their life could be like in the house.
Eliminate bad odours
A home's smell can have a serious impact on the ease and speed at which it sells. Think about it, if you're a buyer walking into a property that reeks of wet dogs, it's not going to give you the best first impression, is it? Strong cooking odours, musky dampness, stale cigarette smoke, and pet smells should all be taken care of when you carry out the deep clean, but if you want to go the extra mile, invest in new plug-in air fresheners or reed diffusers. Just remember not to opt for a scent that's too strong or divisive – go for a fresh, subtle scent that you're confident most people will like.
You may find these related articles useful: