8 Tips To Help You Declutter Your Home Before Moving Abroad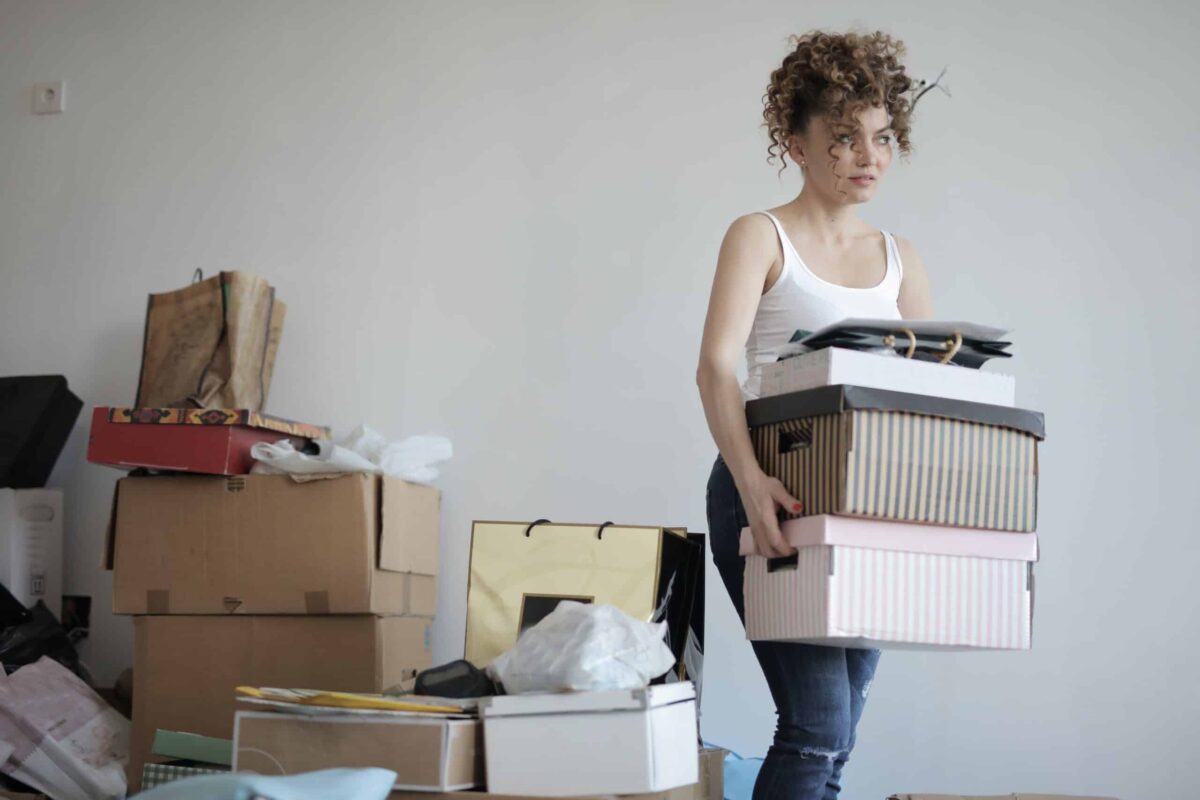 Moving abroad can be a stressful affair, especially when you are unsure how to manage your belongings. After all, it can be daunting to move all of your items from one country to another.  That's why in this article, we will share with you various tips on how to declutter your home that can help you move abroad.
Plan and Think Ahead
Moving abroad is an arduous process, and it's not like you can come back if there are any issues that you forgot to deal with. Therefore, if you want to move abroad as simply as possible, you have to plan first.
Of course, that also means that you have to plan how to declutter your home process as well. Planning how you can declutter allows you to figure out how you will move your belongings. Aside from that, you won't have to panic and rush when the time comes for you to move since you've planned the timing of everything.
Make an Item Inventory
You need to declutter your home to know what items you are bringing with you when you move abroad. Aside from that, decluttering helps you plan out what to do with the things you won't bring with you.
Of course, the best way to deal with these items is to list them down and mark what you plan on doing with them.
Creating a list on Google Sheets is a trusty option so that you can have a clear view of what to do with these items. Go from room to room and list down all the things that you find in these rooms. Don't forget to be thorough and dig through your closets, cabinets, and many other storage tools.
Create a System
Once you've created an inventory of all the items in your home, it's time to start making a system. This system dictates what you're going to do with the things that you have.
There are four main categories that an item in your home is usually going to fall under:
Bring with you
Sell
Donate
Throw away
Get yourself four separate containers or boxes. Go through each room and put the items you find based on their appropriate category.
You can also color-code these items, so it's a lot easier to remember what you wanted to do with them.
Declutter One Room at a Time
Moving back and forth when decluttering can be time-consuming.  Instead of choosing to declutter based on another category, it's best to stick to one room at a time when decluttering.
It's much less tiring to do that. Plus, it will be more satisfying to know that, at the very least, you were able to finish a room. You have a goalpost to aim for by decluttering one room at a time.
Also, by not having to move from one room at a time, you will have fewer distractions standing in your way. Of course, this method doesn't guarantee that you won't encounter distractions. You're inevitably going to find a distraction as you're rooting through your items, and you dig up memories alongside it.
However, at least you'll declutter more effectively by sticking to one room at a time.
Don't Feel Guilty
Don't hang onto things out of a sense of guilt or what-if scenarios. You're going to be moving to a new country, and it's costly to move many items overseas. Thus, you should get rid of things if they will not add any value to your life right now and even soon.
Consider Your New Climate
Clothes are some of the hardest to get rid of because of many reasons. Thus, one way you can cut down on your clothing is by figuring out how these clothes would fare based on the new climate you're going to.
For example, keeping your winter clothes is undoubtedly a foolish undertaking if you're going to a tropical country.
But if you are moving to a country with a colder climate than the one you used to live in, you might want to cut down on your thin and airy clothing.
Scan your Documents
For the documents, you might want to bring with you, make sure to store them in waterproof and crease-free containers. However, there will be documents and paperwork that you want to keep, but you don't necessarily need them to retain their physical, paper form. You can scan those instead for these types of documents and then get rid of these paper forms.
Clean Before Moving Out
According to Maid Sailors Maid Service Austin, you clean right before you should move out.
Aside from getting rid of any clutter, cleaning is necessary, especially if you want to get your deposit back. Therefore, although it's certainly time-consuming and not that easy, you should take the time to clean the house.
As much as possible, you don't want to procrastinate and leave this for last because, as mentioned, it's a time-consuming process. You're going to want to cut corners, and you'll end up with shoddy work in the end if you're rushing to clean things. You can also get things professionally cleaned to speed things up or if you're too busy.
Final Words
These decluttering tips can help you have a system to follow when you are getting rid of items for your move abroad. These should help you get to the essential things you need and cut down on your decluttering time.
If you ever find yourself preparing to make a big move, apply these tips so your decluttering process will go a lot easier.
You may find these articles useful:
Sell, Store Or Ship When Moving Abroad?
Selecting An International Moving Company
Comparing Quotes From Moving Companies