How To Become A Digital Nomad Family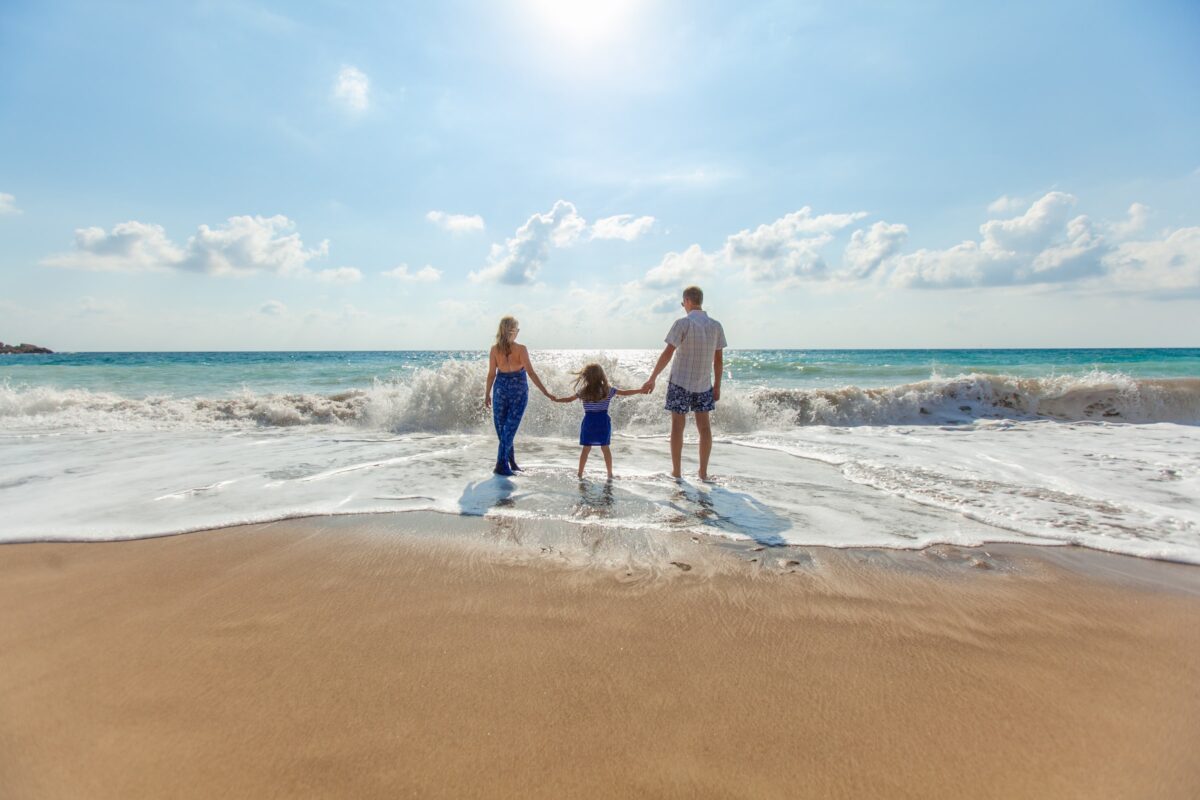 If you love traveling, you should know that many interesting career choices will help you travel the world. You could make a living while exploring new places and cultures. That sounds like a dream come true. Nevertheless, many people mistakenly think that only single people in their 20s' have this option. It all seems slightly unrealistic when you add a partner and kids. But we're here to tell you that it's not. If you plan it right, you can have it all. So, here are some tips on how to become a digital nomad family.
Understanding the concept and the benefits
Before diving into how to become a digital nomad family, you should first understand the concept. Specifically, a digital nomad family consists of one or two parents that work remotely while traveling with their kids.
While this might be an excellent opportunity for you, constantly moving with kids is not easy. You should never forget that their emotions are more important than the relocation. Therefore, you must find ways to make it easier for them to relocate. But if you do it right, this lifestyle will offer them great opportunities, lifelong learning experiences, and wonderful memories.
No. 1 One of the best tips on how to become a digital nomad family is to plan your budget carefully
As a parent, one of your most significant responsibilities is to provide your kids with everything they need. As a result, maintaining financial stability is crucial. However, this can be hard to achieve if you're working as an entrepreneur or freelancer because you won't have a fixed monthly income. In this case, you should plan your budget carefully. Clearly define your family's wants and needs. Then, set a budget for each and stick to it.
Of course, you can also work remotely for a high-paying employer. That makes things a lot easier. You'll know what money you can rely on, and you can even save up. At the same time, as a digital nomad family, you can pick any destination you want. That includes developing countries where the cost of living is much lower.
No. 2 Pick similar places at first
While getting out of your comfort zone can be very rewarding, your kids might not feel the same way. After all, they need some sort of stability. As a result, it's much harder for them to adjust to a nomadic lifestyle. So, to make the transition easier for them, you should initially pick familiar places.
Remember that even adults have a hard time dealing with culture shock. Therefore, it's best to pick a country with a similar way of living. Or you could choose one that you've visited before with your kids. A familiar setting will make it much easier for your kids to adapt. Apply this strategy a few times before exploring a completely different culture.
No. 3 Take it slow
Living a nomadic life can quickly become lonely for both yourself and the rest of your family. If you move from one place to the next too often, developing personal connections with others is hard. Thus, for your and your kids' sake, you should try to stay in one place for at least three to six months.
No. 4 Seek communities
Apart from staying in one place for more extended periods, you should also look for communities of digital nomad families. Interacting with like-minded people who know what you're dealing with can provide great comfort. Not to mention that they can offer some great advice. At the same time, you should also try to engage with the locals. This way, your family members can truly immerse themselves in the culture. So, take your kids to the local parks and popular sites to meet new people.
No. 5 Keep your job in mind
While you might love moving to an isolated island for a few months, don't forget you also have to work. That means you'll need a solid internet connexion. Otherwise, you won't be able to provide for your family. So, keep your job in mind when picking your next destination. And try to avoid highly remote locations.
At the same time, you should know that staying productive while working remotely is not easy. That ocean view might sound charming, but it can also be distracting. You'll constantly want to go for a swim. Moreover, it's hard to say focused if your kids are running all over the place, constantly interrupting you. In this case, one of the best solutions would be to look for coworking spaces. These places provide you with the perfect work environment, and they can also help you meet clients.
No. 6 Think about your kids' future
While a nomadic lifestyle offers you and your family many great opportunities, you must also think long-term. Your kids need formal education if you want them to have a future. That's why you must carefully consider your options. While they are little, you might be able to homeschool them. However, you should consider enrolling them in an online school as they age. That will guarantee they will acquire all the necessary knowledge and skills to succeed.
No. 7 Start planning early
The moving experts from mybrooksmoving.com advise you to start planning early for your journey. Because traveling with kids usually involves a lot of luggage. Nevertheless, if you want to live a nomadic life, you must pack light. Thus, you must create a checklist of all the essentials. As for the rest of your belongings, you can sell or donate part of them and take the rest to storage.
Final thoughts
If you dream of traveling the world, becoming a digital nomad is the right fit. Of course, things get a bit tricky if you also have a partner and kids, but it's not impossible. This experience will be equally enjoyable for them if you plan accordingly. Make sure you apply these tips to become a digital nomad family and enjoy the ride.