Why Southern Spain Is A Hit For Golfers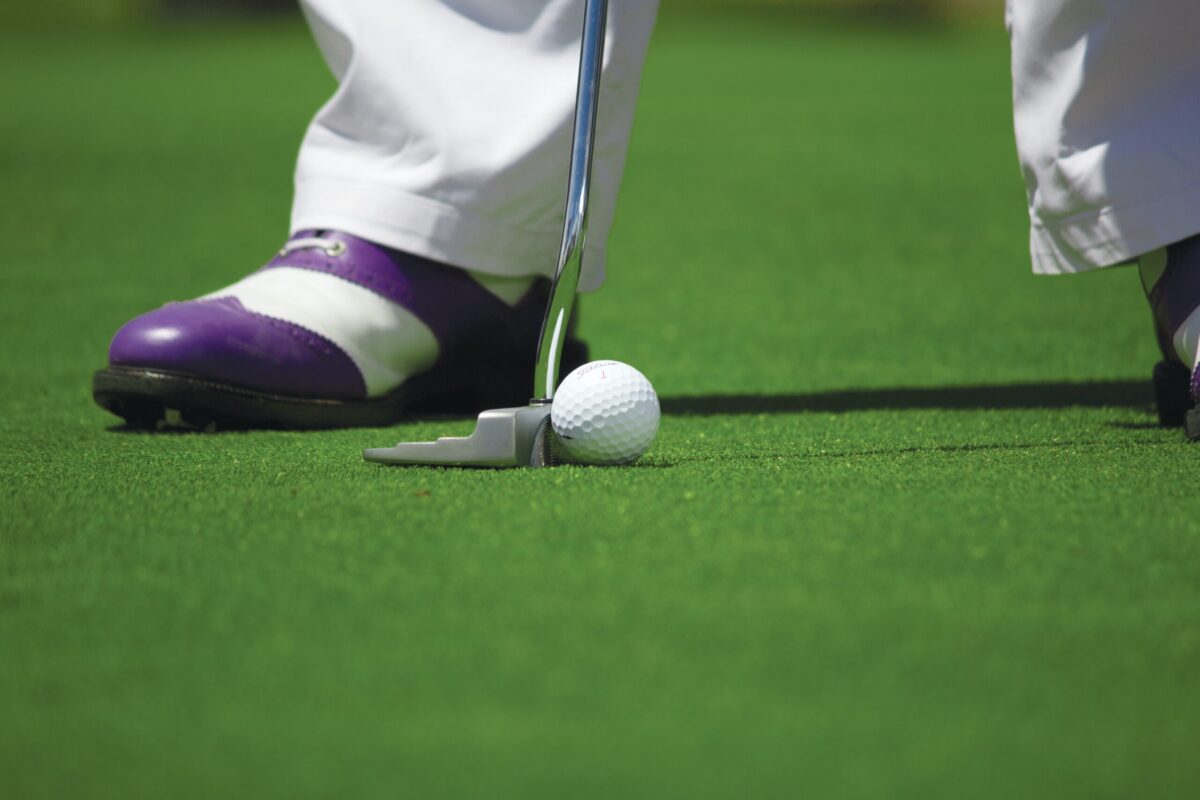 With an array of scenic views, awe-inspiring landscapes and more than 300 days of sunshine a year, it's not hard to see why southern Spain is a winning destination for avid golfers. With its well-deserved nickname, the 'Costa Del Golf', the southern region of Spain continues to grow in popularity as a haven for golf lovers attracting celebrity players, new expats and golf-loving tourists to its many scenic and diverse courses.
Andalusia itself boasts 120 golf courses and Marbella, in particular, is one of its most popular golfing hotspots. However, with so many courses to choose from, how exactly can you know where is best to spend your time visiting?
Whether you're relocating to Spain and bringing your golf clubs with you, or visiting on a golfing holiday or travelling with colleagues for work, join us as we take a detailed tour of some of the best places to play golf. If you're after a fantastic game of golf in a dream location, here are six great golf courses to choose from.
La Quinta Golf & Country Club
La Quinta Golf & Country Club is one of the busiest golf resorts on the Costa del Sol – and for good reason.
Situated close to Malaga and the Puerto Banús tourist resort, this 18-hole course was actually designed by two Spanish professional players, Antonio Garrido and Manuel Piñero.
The course's popularity stems from its suitability for players of all levels of playing ability. A comfortable and fun course to play, its various uneven fairways and deep bunkers offer a bit more of a challenge if you're looking to test yourself.
Real Club Valderrama
A Robert Trent Jones Snr masterpiece, the Real Club Valderrama is a world-famous European Tour venue that has hosted both the Andalucía Valderrama Masters and the Ryder Cup. Regarded as the best course in Spain (and renowned worldwide), the magnificent 18-holes have hosted 14 Volvo Masters and, in its 1997 Ryder Cup, saw a young Tiger Woods make his world stage debut.
A challenging golf course right the way through, the Real Club is especially well known for its 17th hole. At this point, the green slopes upwards towards a stunning emerald lake with bunkers strategically situated out of sight.
Hit the green and you're laughing even with those stunning views. But, overshoot your swing and you'll be in trouble, facing one of the most testing shots you'll ever come up against. Either way, the Real Club inspires golfers of every level to practise shots like Tiger Woods or sink that final high-pressured putt.
Villa Padierna Golf Club
Surrounded by the beauty of the Mediterranean ocean, the Villa Padierna Golf Club offers a truly breathtaking experience. Soak up the calming, relaxed atmosphere as you work your way through the resort's three courses and make the most of its state-of-the-art facilities.
Whether you see yourself as more of a pro or a novice, the resort caters to all levels of play.
If you're looking to significantly improve your putting ability, for instance, the resort's Michael Campbell Golf Academy is a great place to start. Here you'll be able to book a private class at the only European golf school to specialise in short game improvement.
Marbella Club Golf Resort
Situated within the hills of Benahavis at the very heart of the Costa del Sol, the Marbella Club Golf Resort offers spectacular views of Gibraltar, the African coastline and its surrounding mountains.
The beautiful 18-hole resort was designed by Dave Thomas in 1954 with the aim of being simple yet stylish. It's safe to say he delivered, creating one of the best-looking golf courses the world has to offer.
The course's play isn't exactly bad either, kept in fantastic condition all the way around, with a variety of elevated tees keeping you guessing about which shot selection to make at each hole.
Marbella Golf Country Club
Another of Robert Trent Jones Snr's masterpieces, the Marbella Golf Country Club is ideally located near Marbella's lively city centre and stunning golf properties.
Offering one of the best golf experiences throughout the Costa Del Sol, the course is described as 'enjoyable but difficult' by golfers, largely due to its various roughs and bunkers.
As you venture through the course, you will come across several glistening lakes, enhancing the overall landscape and scenery. However, to ensure a reasonable scorecard, you're going to need to navigate each hole without getting too distracted – a task much easier said than done.
Santana Golf & Country Club
While on the subject of incredible scenery, the Santana Golf Course & Country Club is situated between La Cala de Mijas and Fuengirola, offering awe-inspiring views of the Mijas mountains and the Mediterranean sea.
That's not to mention the breathtaking course available there too. This 18-hole course is set in approximately 140 acres of picturesque parkland, formerly used as an avocado plantation.
Designed by architect Cabell B. Robinson, the course features wide and well-defined fairways on level terrain, as well as an array of water features to keep you on your toes as you make your way around.
Whichever golf course or club you choose to visit, make sure to dress and prepare appropriately for the conditions and don't forget to actually visit the surrounding region while you're there. In addition to having the best tee time during your next visit, southern Spain offers more than just golf.
After a solid day hitting the golf course while the wider Costa Del Sol has plenty of stunning sights to explore. The bustling Spanish city of Marbella, for instance, is the ideal place to relax and rewind. Or, enjoy a more leisurely walk along some of the area's picturesque promenades and relax on one of the region's superb beaches. When you're not relaxing or hitting above par on the golf course, take some time off to really soak up some rich Spanish culture.