Types Of Home Expansion Projects To Consider Abroad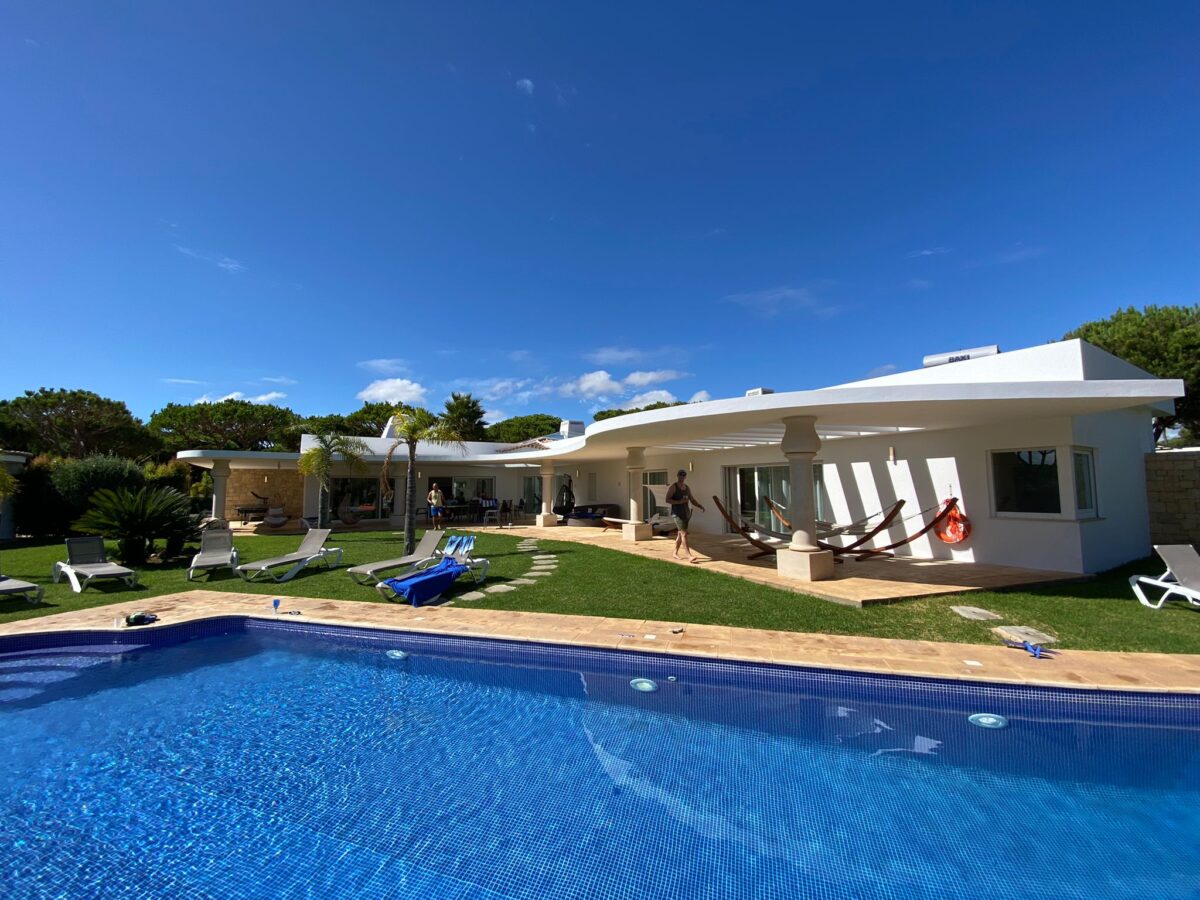 Moving abroad and purchasing overseas properties can be an exciting adventure for the ambitious homeowner. If you're looking to expand your homeownership portfolio while pursuing the expat lifestyle, it's no wonder why pursuing a home purchase in another country would fill you with excitement.
As an expat homeowner, it goes without saying that you want your overseas home to fulfil your needs and lifestyle choices. It's likely that a property may tick many boxes when you first view it and buy it, but after living there for a while, you may find yourself wanting to modernise certain spaces, expand, or renovate it completely.
Getting home improvement or expansion projects underway can be stressful, time-consuming and difficult, but the long-term value they can add to your property can be well worth the investment. Integrating your home with some stunning modern features and upgrades can make your home more attractive to prospective tenants if you decide to rent it out, and more enticing to holiday-goers who want to stay in a luxury home during their visit.
Whatever type of project you are considering investing in, you need to make sure that it's in the right location for you. Whether you choose to live there permanently, sporadically, or whether you're letting it out, the location must align with your goals and vision for the home. Consider whether you can see this type of project working best in busy European metropolises like Paris, Barcelona, or Venice, or a picturesque tourist hotspot like Mykonos, Sardinia, or Corfu.
Rule number one is to make sure that you consult with trusted and reputable local architects, construction companies and house renovation experts in your chosen country.
Here are some popular types of home expansion projects for expats to consider:
Popular overseas home renovation projects
Room expansions and additions
One of the most common renovation projects for expat properties is adding extra rooms. You could consider an extension to create additional bedrooms, bathrooms, a home office, a gym or even a family room.
Extending out the back or side of the home is often easier than adding a second storey. Check that you are following appropriate zoning laws and acquire the proper permits.
Some room expansion ideas include:
Master suite addition – Expand the master bedroom and add a large walk-in wardrobe, as well as an ensuite bathroom to give the rooms an exquisite sense of luxury.


Multipurpose home office – Add a home office that can double as a guest room, which can be ideal for remote workers and digital nomads with a thirst for travel.


Hobby room – Add a room that suits your hobbies, whether it's a small library for the art or reading enthusiasts, a home studio for the music aficionado, or a games room with a pool table for those who like to host parties and social gatherings.
Outdoor living area upgrades
Modifying and improving your home's outdoor space can be the perfect upgrade, particularly if it's located in a warm climate. Adding liveable square footage to the exterior of your villa or house creates more space for you or your tenants and visitors, and can significantly improve resale value.
Popular options include:
Patio extension – Either build a new patio or expand an existing one with stylish paving stones, smart lighting, comfortable furniture and maybe fire pit tables to create a modern and inviting area.
Swimming pool or hot tub – Take your holiday home to the next level by integrating a smart hot tub or stunning heated swimming pool with some comfortable seating and smart paving around the sides.
Deck addition – Construct a multi-level deck for lounging, dining al fresco and admiring garden views. Use weather-resistant decking for optimum safety and preservation of materials.
Outdoor kitchen – Build an outdoor cooking space with a grill, sink, drinks fridge and countertops. This is perfect for those who like to cook and entertain while the weather is still nice outside.
Gazebo or pergola – Install a gazebo or pergola to provide shade and ambience, with outdoor curtains and enclosures providing a sense of privacy.
Kitchen and bathroom renovations
Kitchens and bathrooms are some of the most popular rooms for renovations and they can quickly feel dated if left to linger for years on end. Remodelling these rooms allows expat homeowners to create a contemporary, fresh, and aesthetically pleasing feel.
For kitchen upgrades consider:
Knocking down walls for a spacious, open-plan layout
Installing new cabinets, countertops, sinks, faucets and integrated appliances like dishwashers or electric ovens
Adding an island or breakfast bar to coexist alongside a separate dining space
Extending the space to allow for more storage and prep areas
For bathrooms, focus on improvements like:
A master bathroom featuring a power shower and separate bathtub, with a large vanity area
Heated tiled floors and towel racks
Upscale fixtures, lighting and hardware
Extra storage and counter space
Be sure to use durable, water-resistant materials in kitchens and baths, especially if the home is located near the beach or has an onsite swimming pool where washing facilities will be needed often.
Smart home technology integrations
Upgrading your expatriate residence with cutting-edge smart home technology can provide added convenience and security. Some popular upgrades include:
Whole-home WiFi – Mesh network routers provide strong, stable WiFi coverage in every room, outdoors and even in the garage or by the pool. This allows seamless streaming and web browsing anywhere on the property.
Smart doorbell cameras – Add video doorbell cameras to monitor the home's entrances and see visitors. Receive alerts when someone arrives and use two-way talk to answer the door remotely.
Smart thermostat – A programmable smart thermostat lets you control temperatures from your phone and set customised heating or cooling schedules. This promotes energy efficiency and ensures optimum comfort for residents at peak times.
Integrated home audio – Install in-wall and ceiling speakers throughout the home that you can control from tablets or phones on the home's WiFi network.
Smart lighting – Incorporate smart light bulbs and switches that can be turned on and off, dimmed and adjusted from anywhere.
Leak/flood sensors – Place wireless moisture sensors in appropriate locations to send instant alerts to your device if water is detected. This safeguards against water damage when you're away.
Rental-friendly renovations
If you plan to lease out your expatriate home when not living there, consider renovations that will make the property more attractive to renters.
Ideas include:
Fresh paint colours and new flooring
Updated window treatments
Smarter stainless steel appliances
Swapping out plumbing and lighting fixtures
Landscaping and fencing to provide privacy

Consulting a local estate agency can help determine which rental-boosting remodels provide the best return on investment for you. They can advise you on popular styles and amenities sought by tenants in that market.
Bring your vision to life
Expanding and improving your home abroad can allow you to fully customise it to your lifestyle needs and preferences. From gaining extra square footage to installing luxury features, the possibilities are endless. Be sure to research local regulations and work with reputable architects and contractors to seamlessly bring your home expansion vision to life.