Top 10 Miami Suburbs For Expat Living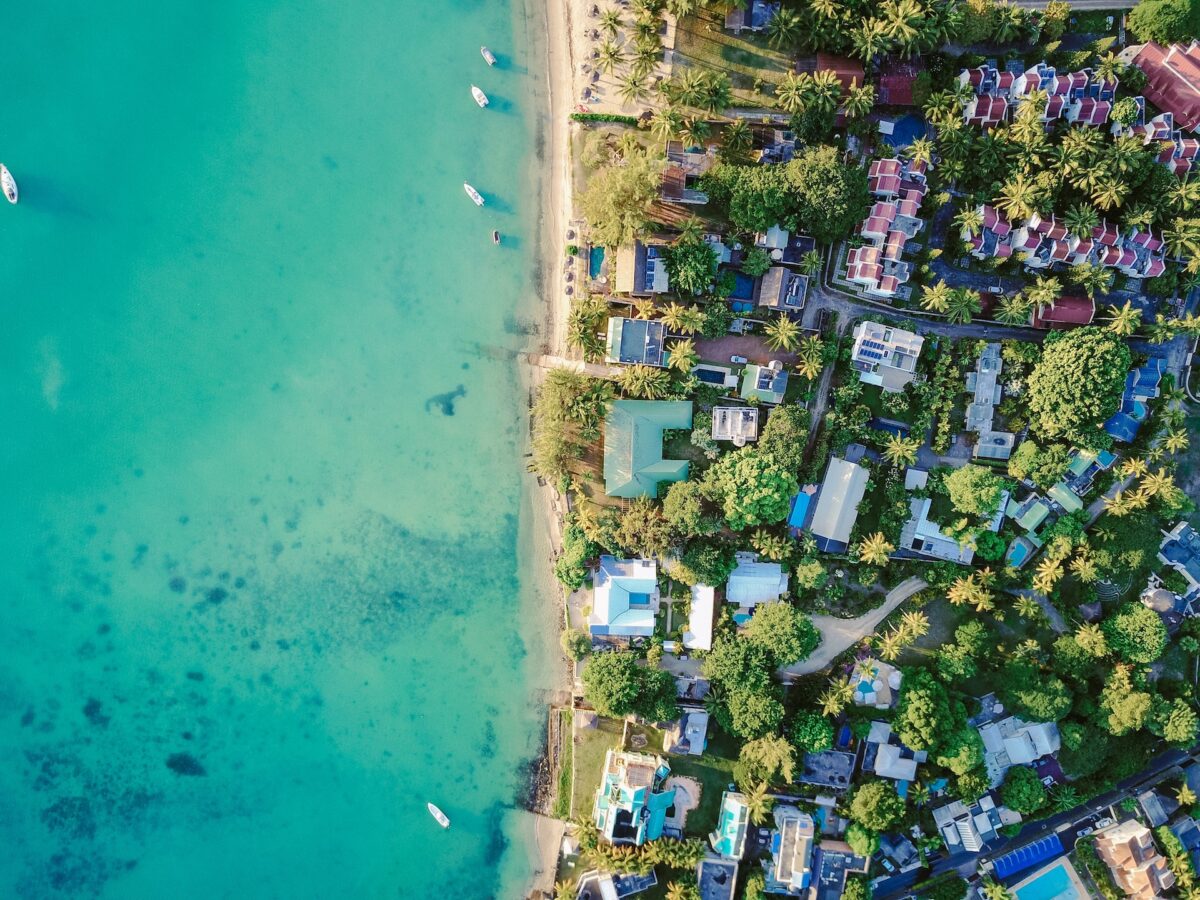 Miami shines as a beacon for expats worldwide with its vibrant culture, radiant beaches, and dynamic lifestyle. However, the city's allure doesn't stop at its famed metropolitan charm. The Miami suburbs for expat living have increasingly become a top choice, offering a unique blend of city energy and suburban tranquility.
Each Miami suburb embodies distinctive traits, from cultural diversity and inviting communities to top-notch amenities, thereby enhancing the quality of expat living. These suburbs present a vivid snapshot of living in America, providing a rich and fulfilling experience that strikes the perfect balance between the pulsating vibes of city life and the peaceful ambiance of suburban spaces.
Miami's diverse population ensures a melting pot of cultures, languages, and cuisines, creating an inclusive and vibrant community. Moreover, these suburbs promise a desirable quality of life with their sunny, tropical weather, high-quality educational institutions, abundant green spaces, and impressive recreational amenities. From thriving arts scenes to enticing local events, Miami suburbs truly offer a slice of paradise to their residents.
Choosing Miami Suburbs for Expat Living
When navigating the multitude of Miami suburbs for expat living, several crucial factors should guide your decision. Notably, these considerations can greatly influence how expats rank the best locations for career progression, lifestyle fit, and overall satisfaction. Safety is paramount, and crime rates should be considered to ensure a secure environment. The quality and availability of educational institutions are vital for families with children. Amenities, including shopping centers, restaurants, parks, and healthcare facilities, add convenience to everyday life. Finally, the overall vibe of the community, from its cultural diversity to neighborhood friendliness, should align with your lifestyle and preferences.
Coral Gables: The City Beautiful
Coral Gables exudes an old-world charm with its tree-lined boulevards, historic landmarks, and Mediterranean architecture. It offers a quiet, family-friendly atmosphere paired with an impressive array of dining options, upscale shopping, and cultural attractions. Its excellent schools and the prestigious University of Miami further enhance its desirability.
Pinecrest: Suburban Living with Urban Amenities
Pinecrest seamlessly marries suburban tranquility with city-like amenities. Known for its spacious homes and excellent schools, Pinecrest is a haven for families. Its parks and recreational facilities encourage outdoor activities, while the local Farmer's Market and Pinecrest Gardens add to the community's charm.
Coconut Grove: The Tropical Oasis
Known for its lush landscapes and bohemian vibe, Coconut Grove offers expats a tropical sanctuary within city bounds. This Miami suburb thrives on outdoor living, offering stunning bay views, verdant parks, and a quaint village center perfect for strolls. Making the transition here is eased by the presence of pros that go the extra mile, such as the highly sought-after White Glove movers in Coconut Grove. They provide top-notch, hassle-free moving services, ensuring your new beginnings in Coconut Grove are as seamless as possible. The vibrant local art scene, diverse eateries, and highly-regarded schools further contribute to its charm. All these elements combined make Coconut Grove a treasured locale for expat living.
Bal Harbour: Luxurious Seaside Living
Epitomizing luxury living, Bal Harbour has a beachside lifestyle with a touch of opulence. Renowned for its exclusive resorts and high-end shopping at the Bal Harbour Shops, this neighborhood offers beautiful ocean views and a tranquil atmosphere, making it an upscale Miami suburb perfect for expats seeking seaside serenity.
Miami Shores: The Ideal Family-Friendly Neighborhood
A perfect embodiment of a family-friendly neighborhood, Miami Shores boasts excellent schools, an active community center, and family-oriented events. Its charming downtown area, golf course, and aquatic center offer various recreational activities, making it a family favorite.
Aventura: Modern Living in a Dynamic Community
Aventura offers a blend of modern city living and a welcoming community vibe. With its prominent Aventura Mall, a variety of dining options, and beautiful parks, there's always something to do. Its high-rise condominiums provide breathtaking views, offering a contemporary lifestyle in a vibrant community.
South Miami: The Cultural Melting Pot
A hub of cultural diversity, South Miami has a vibrant community with a rich blend of traditions. Its diverse food scene, multiple festivals, and proximity to the University of Miami contribute to its dynamic atmosphere. With numerous parks and a family-friendly vibe, it's a culturally enriching Miami suburb for expat living.
Key Biscayne: An Island Paradise
Offering a serene island lifestyle, Key Biscayne is a tranquil Miami suburb known for its stunning beaches and nature reserves. Its laid-back vibe, excellent schools, and community events like the annual Key Biscayne Art Festival make it an enticing choice for those seeking peaceful seaside living.
Surfside: Small-Town Charm, Big-City Perks
Surfside exudes a small-town charm while offering the perks of city living. Its quiet, clean beaches, boutique shops, and family-friendly atmosphere make it a hidden gem. The neighborhood's proximity to Miami Beach's vibrant attractions offers residents the best of both worlds.
Brickell: The Urban Suburb
Brickell provides an urban lifestyle with the advantages of suburban living, making it an ideal location to become a digital nomad family. This bustling financial district is known for its impressive skyline, luxury condominiums, and vibrant nightlife, offering an energetic environment perfect for those seeking city thrills. Yet, it doesn't compromise on the comforts of suburban living. With its safe neighborhoods, green parks, and excellent schools, Brickell ensures a balanced lifestyle. These qualities, combined with its strong internet connectivity and co-working spaces, create a conducive environment for digital nomads. Hence, for expats in Miami pursuing a digital nomad lifestyle, Brickell stands out as a well-rounded choice.
Conclusion
The Miami suburbs for expat living truly offer a unique blend of lifestyles, each with its distinct charm and appeal. From the tropical oasis of Coconut Grove to the small-town charm of Surfside with big-city perks, each suburb caters to diverse lifestyle preferences. Whether you're drawn to the cultural melting pot of South Miami, the luxurious seaside living of Bal Harbour, or the urban suburb lifestyle in Brickell, there's a Miami suburb perfectly tailored to your needs. Explore these delightful suburbs further, keeping in mind your individual preferences and lifestyle, to find the perfect Miami community to call home.