The Best Northern Virginia Cities For Expats To Settle Down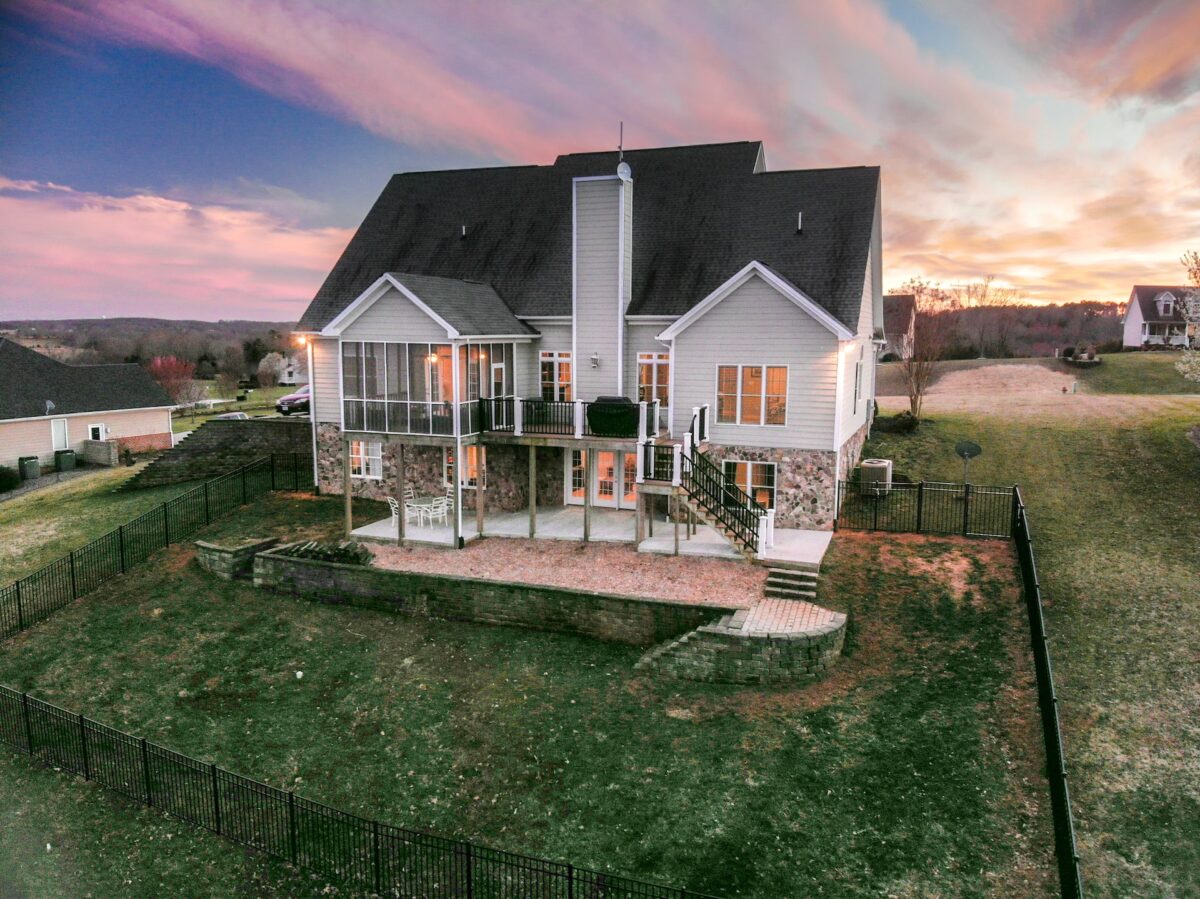 If you want to truly enjoy yourself after moving, pick the best city to make your home! So, let's go over the best Northern Virginia cities for expats to settle down!
Arlington: urban living with green spaces
Arlington offers urban living with ample green spaces, making it one of the best Northern Virginia cities for expats seeking a balance between city life and outdoor enjoyment. With its proximity to Washington, D.C., you can easily access vibrant urban experiences and tranquil natural settings. Parks, trails, and outdoor activities are abundant, inviting you to explore the surrounding beauty. So, include a lot of outdoorsy outfits when picking things to take along for your relocation! Moreover, the diverse neighborhoods contribute to the cosmopolitan lifestyle, while the town's commitment to green spaces ensures you can savor nature at every turn. So, from strolls to outdoor gatherings, Arlington offers a seamless blend of urban conveniences and the serenity of greenery.
Reston: a planned community with a focus on quality of life
Reston stands out as a meticulously planned community, prioritizing an exceptional quality of life. This well-designed town seamlessly combines residential areas with commercial spaces, ensuring convenience for residents. The town center, with its array of shopping, dining, and entertainment options, serves as a hub of activity. Moreover, from local markets to cultural events, Reston fosters a sense of community engagement. Additionally, residents also benefit from a strong emphasis on work-life balance, with numerous recreational facilities and outdoor spaces. So, if you're relocating here, considering the town's focus on quality of life, you'll always do well!
Fairfax: rich history and educational opportunities
Fairfax's rich history dating back centuries offers a unique blend of heritage and modernity that makes it one of the best Northern Virginia cities for expats. This city boasts well-preserved historical sites that tell the story of its past, making it a fascinating place to explore. Moreover, beyond its historical significance, Fairfax is also a hub of educational opportunities. After all, its proximity to reputable institutions provides a conducive environment for learning and growth! Additionally, the town's charm lies in its ability to seamlessly intertwine the past with the present, offering diverse experiences. So, if you're considering relocating to Fairfax, embrace its historical roots and educational offerings.
Alexandria: a blend of history and modernity
Alexandria, a city known for its captivating blend of history and modernity, offers expats a unique experience. The cobblestone streets and colonial architecture of Old Town reflect its rich past. Meanwhile, the city's modern amenities cater to contemporary lifestyles. Besides, the services in the city are great, making hiring movers in Alexandria easy. Therefore, a  reliable team can handle the transfer easily and make your relocation a breeze.
The juxtaposition of historical landmarks with modern boutiques, restaurants, and cultural attractions also creates a dynamic atmosphere that caters to various preferences! So, as you contemplate settling down in Alexandria, envision embracing the past while enjoying the conveniences of today.
Falls Church: quaint charm and proximity to D.C.
With its quaint charm and convenient proximity to Washington, D.C., Falls Church presents expats with an appealing living option. The city's welcoming community and small-town ambiance create a sense of belonging. Moreover, residents benefit from its easy accessibility to the nation's capital, where job opportunities and cultural experiences abound. The city's natural charm makes it easy to make it in a new environment! Finally, while living in Falls Church, you can effortlessly explore the vibrant offerings of a close-knit community and the bustling city nearby. So, choosing to settle here allows you to enjoy the best of both worlds – the tranquility of a charming locale and the advantages of being near the nation's capital.
Herndon: tech hub with a distinctive personality
Herndon, a thriving tech hub, offers expats a distinctive living experience combining innovation and a welcoming community. The town's vibrant tech scene creates ample job opportunities in various tech sectors. Beyond its technological prowess, Herndon retains a unique personality evident in its diverse dining scene and local businesses. So, residents can immerse themselves in a dynamic blend of cutting-edge advancements and hometown charm. With its well-rounded offerings, Herndon is an inviting destination for those seeking a blend of tech-driven opportunities and a sense of belonging.
Tysons: Urban development and business opportunities
Tysons, characterized by rapid urban development, beckons expats with its thriving business landscape. The city's transformation into a bustling urban center offers many job opportunities across industries. Moreover, with its modern skyline and commercial districts, Tysons provides an environment conducive to professional growth and innovation. And the highly urban environment and plenty of job opportunities will let you streamline moving to a new home! Furthermore, the town's shopping malls, entertainment venues, and vibrant nightlife cater to residents and visitors. So, living in Tysons means immersing yourself in a hub of activity where work and leisure seamlessly intertwine.
Leesburg: historic charm in Virginia's wine country
Leesburg, nestled in Virginia's scenic wine country, enchants expats with its historic charm and natural beauty. The town's well-preserved architecture and picturesque streets reflect its rich heritage. Moreover, Leesburg's location in Loudoun County's wine country allows residents to explore local wineries and breweries. This blend of history and viticulture creates a unique ambiance that caters to various interests! So, whether you're strolling along cobblestone streets or indulging in wine tasting, Leesburg seamlessly combines the past with present-day pleasures.
Manassas: small-town feel with a rich Civil War history
Manassas, a captivating destination, offers expats the perfect blend of a small-town atmosphere and a history-rich experience from the Civil War era. The town's quaint charm and close-knit community evoke a sense of belonging. With its historical significance in the Civil War, Manassas presents opportunities to explore well-preserved sites and learn about the past. Additionally, the town's balance between history and modern amenities creates a distinctive character that resonates with residents and visitors alike. From community events to farmers' markets, Manassas fosters a sense of camaraderie. Embracing the town's heritage and small-town feel ensures a fulfilling lifestyle!
Ashburn: suburban comfort with a technology focus
Ashburn, the final of the best Northern Virginia cities for expats on our list, combines suburban comfort with a strong emphasis on technology. The town's family-friendly neighborhoods and recreational facilities provide a serene environment. Moreover, being near technology companies and data centers, Ashburn presents job opportunities in the tech sector. This unique fusion of suburban living and technological advancement shapes the town's identity. From comfortable residential areas to bustling tech hubs, Ashburn caters to diverse preferences!
Working to find your ideal place to settle down
With our guide on the best Northern Virginia cities for expats to settle down, we hope you've found your dream destination! And even if, by chance, you haven't, don't worry. The state is chock full of wonderful towns and cities you can call home!