How To Streamline The Process Of Moving To A New Home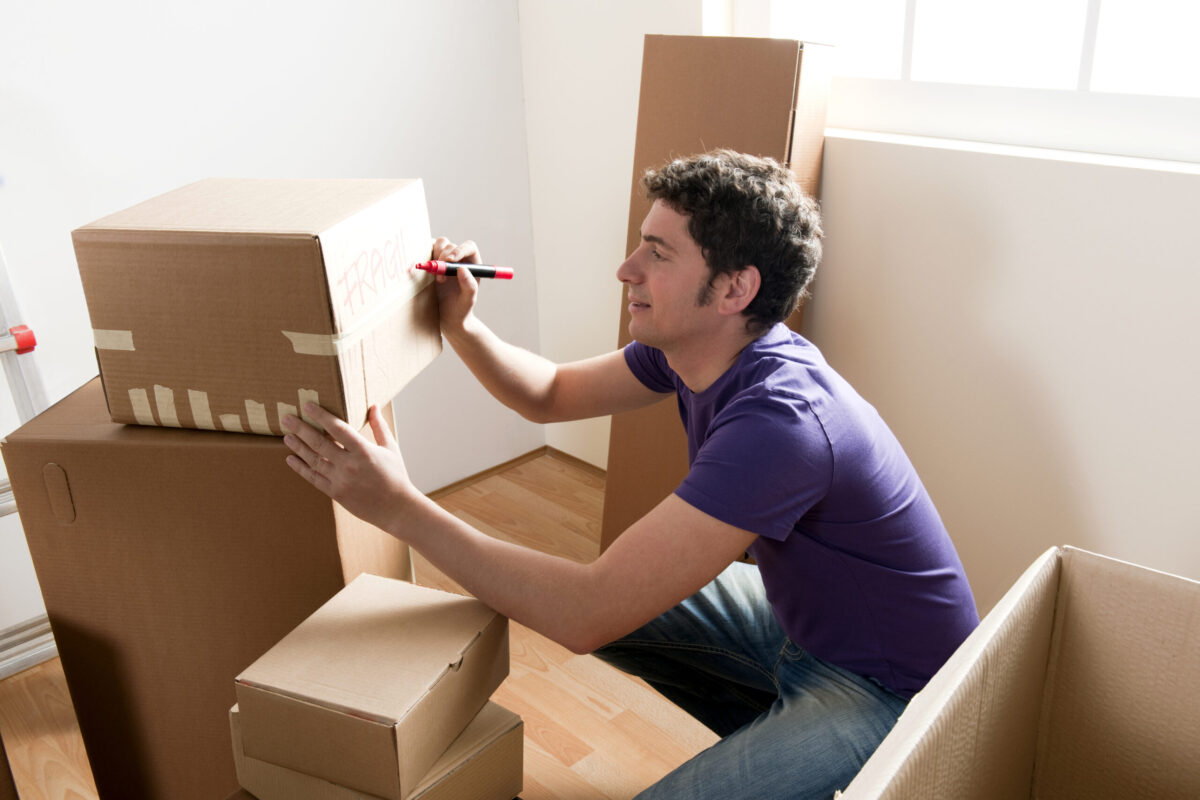 Moving to a new country across the world can be both an exciting and overwhelming experience. From packing up your belongings and saying goodbye to friends and family, to filling out all the paperwork for transferring utilities — the process of moving internationally can become quite complicated. However, being organized ahead of time can make this transition much easier.
Here, we'll give you some helpful tips on how to streamline the process of moving so that you can get settled into your new home with less stress.
Invest in self storage solutions
Moving internationally can be a daunting task, but with the right resources, it can be much easier. Invest in self storage solutions to simplify your move and ensure your belongings are safely stored and secure. This solution will be sure to save you time in packing and unpacking while offering flexibility — as you can access your items whenever you need them. The peace of mind that comes with knowing your items are protected by state-of-the-art security systems means you can focus on the excitement of your new adventure without worrying about the safety of your belongings.
Prioritize and create a timeline
To ensure that everything goes smoothly before the big move, it's imperative to prioritize and create a timeline. Here are a few factors you might want to add to your checklist:
Book flights, hotel bookings, and car rentals
Apply for passports and any other necessary visas or travel documents
Research your new home and compare prices online
Contact utility companies to arrange service transfers
Notify banks, credit card providers, and insurance companies of the move
Writing out a timeline can help you stay on track and make sure that all of your bases are covered before you depart.
Purge unwanted items
One of the most challenging parts of this transition is packing away your entire life into a few suitcases. For this reason, you want to start early and purge unwanted items through sorting and donating or selling things that you no longer need. It's always tempting to hold on to everything, but remember that you're starting a new chapter in your life, and decluttering your belongings will make the move less overwhelming. Plus, you might be surprised at how much better you feel when you rid yourself of things that no longer serve a purpose in your life. Take some time to go through your things, prioritize your essentials, and bid farewell to the rest.
Research moving companies
When preparing for an international move, it's crucial to thoroughly research moving companies and select the one that best meets your needs. Here are some key questions you should ask when selecting the right moving company:
What services do they offer?
Do they have experience with international moves?
Are their rates competitive?
How does their customer service rate?
Once you find a reliable moving company, make sure to book them in advance and take the time to go over every detail to ensure that your move goes as smoothly and stress-free as possible.
Gather packing supplies
Once you've decluttered and researched moving companies, gather all the necessary packing supplies. To make sure your items stay safe in transit, it's important to use professional-grade packing supplies like bubble wrap, corrugated cardboard boxes, foam sheets, and plastic covers. You'll also need tape, scissors, markers for labeling your boxes, and a dolly or cart to transport them. Gathering all of the supplies in advance will save you time when it comes time to pack so that you can focus on other aspects of the transition.
Remember, it's always better to be over-prepared than under-prepared, so don't be afraid to stock up on these essential items. With the proper packing supplies at hand, your move will be off to a great start.
Label all boxes
To stay organized and ensure a smooth unpacking process at your new home, make sure to label all boxes. Mark each box by room and its contents. For instance, you could label a box "Kitchen: Pots and Pans," or "Bedroom: Bedding." This will help you remember what's in each box and help the movers know where to place each box in your new home.
Even consider labeling boxes that contain fragile items with bold, easily noticeable words such as "Fragile" or "Handle with care" to avoid any mishaps during the move. You don't want to have to deal with broken items at your new house after all the hard work you put in to make this move a success.
Set up utilities
As you plan your move across the globe, remember to take care of setting up your utilities ahead of time. No one wants to move into a new place only to find that they have no water or electricity. It's a frustrating and stressful situation to be in, which can be easily avoided by arranging for these services to be connected well in advance.
For instance, research the different providers in your new area and compare costs, services, and payment plans. Make sure to contact companies that supply power, gas, water, phone lines, internet access, and any other services you may need to make the transition smoothly.
Unpack smartly
Now that you have finally settled into your new home, it's time to unpack. Rather than tackling all boxes at once, approach this task systematically. Let's take a look at a few steps you should never skip:
Immediately put items away in their respective rooms
Unpack essential items first, such as clothing and bedding
Donate or discard moving boxes and packing materials
Wash all linens (pillowcases, sheets, etc.) before use
Set up your kitchen and bathroom right away for convenience
When unpacking, go slow and take the time to appreciate all of the new experiences that await you in this exciting journey. Enjoy your new home — it's a fresh start!
Moving internationally is a significant undertaking that requires ample preparation and planning. From finding the right storage solution, creating a timeline, and selecting a moving company, to setting up utilities in your new home, the process can be both exciting and challenging. But don't forget to remain organized, proactive, and patient throughout the process.
This big move is not just about relocating your belongings; it's about embarking on a new journey, filled with amazing experiences and opportunities. Embrace the change, look forward to the adventure that awaits, and make the most out of this exciting milestone in your life.