Simple Ways To Make Expat Life In NYC Easier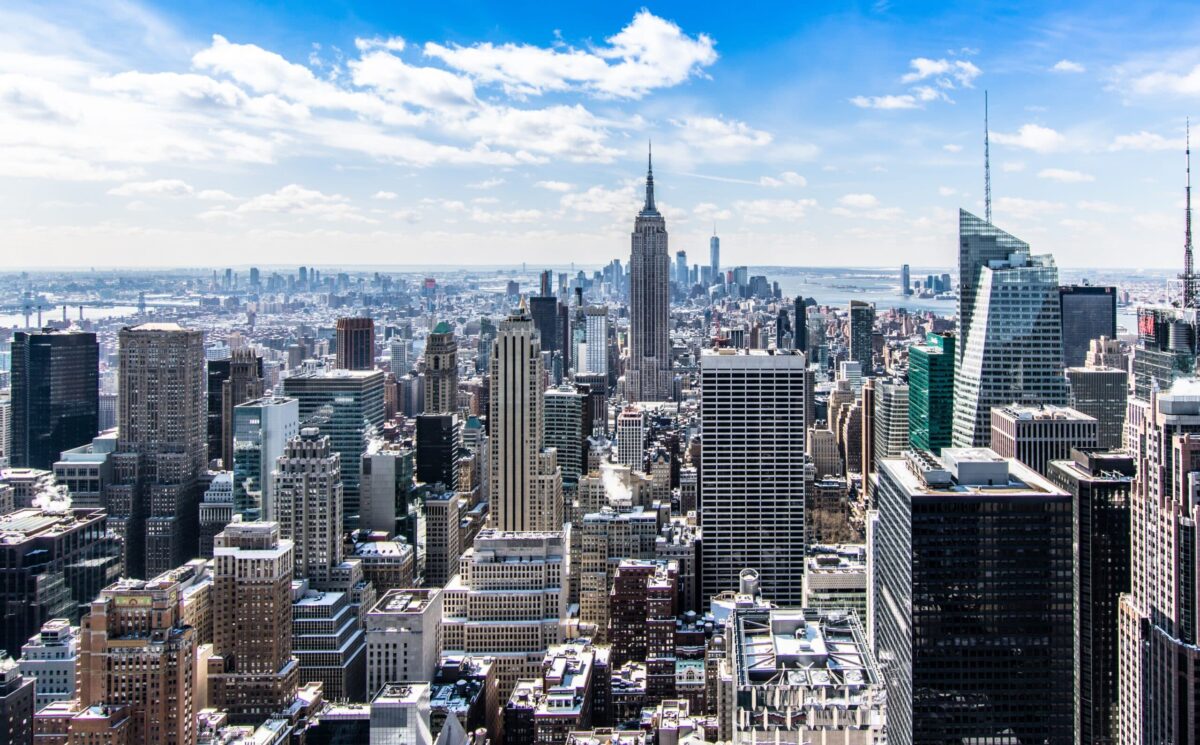 Being an expat in NYC has its challenges, and it can get complicated from time to time. However, expat life in NYC can be fun and easy if you make a couple of lifestyle changes. From joining expat groups to using public transport, here are a couple of the most important things that will make a big difference to your life in New York City as an expat.
Is expat life in NYC hard?
New York is a good relocation location for an expat because of the sizeable multicultural community. You will easily find friends, jobs, and recreational activities to enjoy. Moving to a different place can be difficult and stressful, so keeping busy with activities like these will help you during this process. As experts from NYC Mini Storage say, you can cope with the stress of moving if you spend time being active.
With so many other expats living here, life in NYC can feel as if you never left your hometown. That is one of the main things that make New York City different than most places. You will get the opportunity to feel at home in one of the largest cities in the entire world. Life in NYC can be difficult if you aren't used to the large crowds and fast pace. But, with just a couple of steps, expat life in NYC will be easy and affordable for you.
Expat life in NYC is easier when you make friends
Being an expat can get lonely if you don't have someone you already know. Luckily, New York City offers many different activities and social events that will make meeting new people easy. You can join a beginner class for a hobby you've always wanted to try or go to a gym. Another way to meet people in NYC is to pick one café or bar and become a regular. It's best to choose a place that is in your neighborhood. That way, you'll get to know the neighbors and stay informed about the things happening in your area. The perk of getting to know the locals is that they can share their insight on living in NYC and show you non-tourist places you'll love.
Connect with other expats
In NYC, you will easily find an expat group you can join. That will help you feel more at home while you are here. It is also good to have someone to talk to that knows what it's like to be an expat in New York City. You can share experiences and advice or exchange thoughts and opinions about expat life in NYC. It feels less lonely to know you are not the only expat in NYC. On this note, regularly call and text your friends and family. Moving away doesn't have to mean growing apart from your loved ones, so keep in touch regularly.
Rent a small storage unit
Rent is expensive in New York City; there's no question about it. However, you can save much money on rent by downsizing to a smaller apartment and renting a storage unit. In New York City, every square foot counts, and you can create more walking room in your NYC home by storing away all the extra things. A storage unit can come in handy for all your seasonal and bulky items that take up a lot of room in your apartment. Another bonus to renting a storage unit is that it will make any potential future relocation easier. You'll be able to put away all of your items before you find a new place to live. With all these things considered, renting a small storage unit will make expat life in NYC easier.
Use public transportation
Living in New York City has its cons, but the pros outweigh them. One of those is the chance to use public transportation daily. You'll likely never use it if you get to New York City by car. Traffic can get terrible every day, so it's not a good idea to use it for your everyday commute. Instead, use the bus and the subway. They will get you to your destination much faster and won't cost you as much when considering the parking fees. You can also walk or ride your bike through the city. Not only is it good for the environment, but you will get to experience the city in a different, better way.
Get ready for the New York weather
Depending on where you're coming from, you may need to make preparations for the New York seasons. Invest in an air conditioner to better handle the hot summer months. For winter, buy some winter clothes and accessories you'll need when you go outside. That includes everything from sweaters and hats to high-quality winter boots. New York City looks fantastic in the winter, so even if you dislike the cold weather, being in this city will make it worth your while.
Plan a budget and save money
There's no doubt that life in NYC is expensive. Groceries can cost more than in other, less populated places. Always have an emergency savings fund just in case something unexpected happens. Rent can be high, so you may want to consider getting a roommate. If you don't know many people in NYC, this will be an opportunity to meet some and make friends. Use affordable technology as much as possible and plan a budget for each month. As an expat, it is essential to have good health insurance. Try to find the most affordable insurance plan that you can.
Final thoughts
Life in NYC is fast and exciting, and it may seem like it is more than you can handle. But once you get settled in and know your neighborhood, living the expat life in NYC will be easy. You will find so many things in the city that you can enjoy that will make life as an expat easier. The most important thing is connecting with other people, whether they are your NYC neighbors or other expats.