Outdoor Living: Small Towns in Idaho for Nature-Loving Expats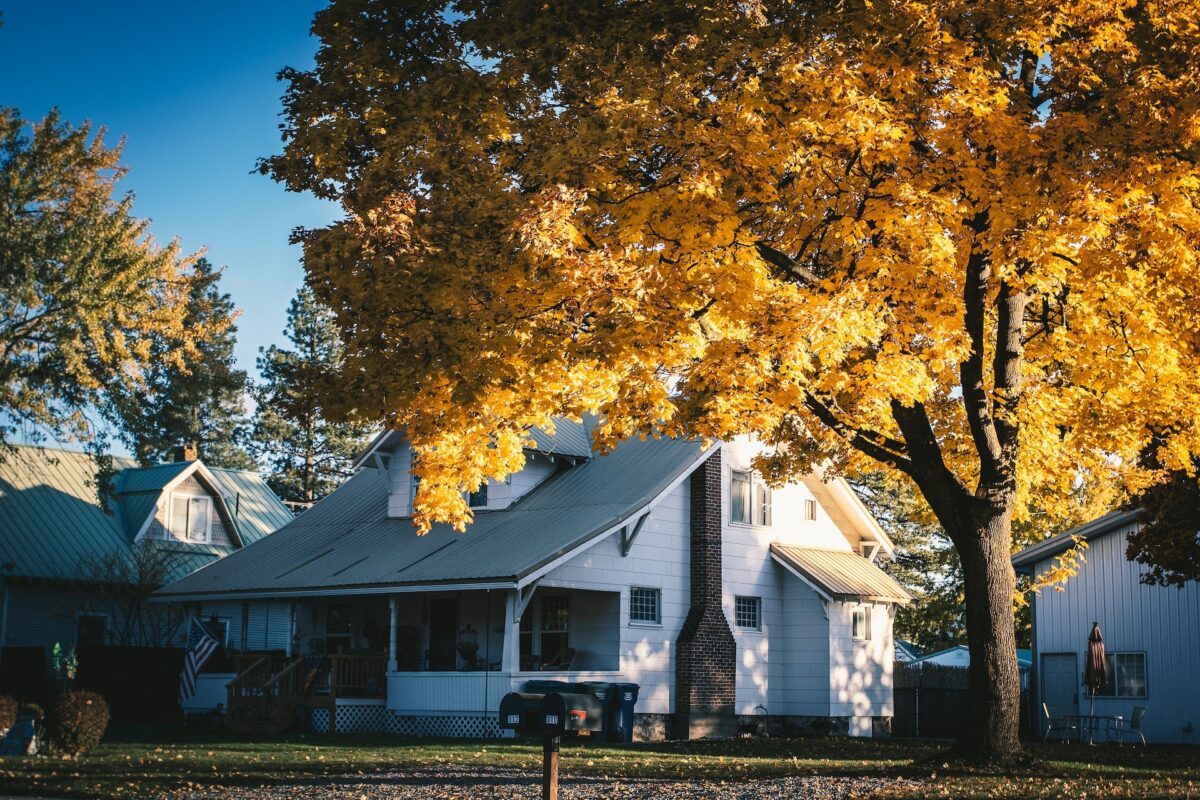 Idaho's landscape is dotted with quaint small towns, each a haven for nature-loving expats seeking tranquility and natural beauty. These towns offer a perfect blend of serene countryside, community spirit, and outdoor adventures, making them ideal destinations for those yearning to connect with nature and find a peaceful lifestyle away from the city's hustle. So, let's explore the small towns in Idaho for nature-loving expats!
McCall
McCall is the first entry on our list of small towns in Idaho for nature-loving expats. Perched beside the stunning Payette Lake, it offers a tranquil retreat for nature lovers. So, if boating, fishing, and hiking are on your moving checklist, this is definitely the right destination for you! The lake, a shimmering expanse of blue, invites boating enthusiasts to explore its serene waters. Anglers find bliss here, with abundant fish, making it a prime spot for fishing adventures.
Furthermore, surrounding McCall, a network of trails beckons hikers of all levels. Each path unveils breathtaking views and a chance to reconnect with nature. Still, McCall's charm extends beyond its natural allure. The community is warm and welcoming, perfect for those seeking a peaceful life.
Sandpoint
Sandpoint seamlessly blends natural beauty with a vibrant arts scene. Situated by the vast Lake Pend Oreille, it offers stunning vistas that inspire artists and nature lovers alike. Sandpoint is a wonder for those who appreciate outdoor adventures and cultural richness. Its streets are lined with galleries and studios, showcasing local talent. Annually, the town buzzes with festivals celebrating music, art, and the community's creativity. Furthermore, for outdoor enthusiasts, the lake provides endless opportunities for water sports and leisurely strolls along the shore. Finally, the nearby mountains offer trails for hiking and biking, revealing panoramic views. Sandpoint's charm lies in its ability to cater to diverse interests, so consider it one of the best small towns in Idaho for nature-loving expats!
Driggs
Driggs is often called the gateway to the majestic Tetons. This quaint locale offers stunning views of the Teton range, attracting nature enthusiasts and photographers. Additionally, its proximity to Grand Targhee Resort makes it a hotspot for skiers and snowboarders in winter. So, in summer, the surrounding landscapes transform into a paradise for hikers and mountain bikers. Driggs is not just about outdoor adventures but boasts a friendly community. The town's small size fosters a close-knit atmosphere where newcomers feel welcome. Local eateries and shops add to its charm, offering unique experiences. Furthermore, festivals and events throughout the year keep the community spirit alive. Driggs is perfect for those seeking a balance of adventure and tranquility!
Star
Star, Idaho, is a picturesque community that serves as a portal to rural charm and tranquility. Its serene landscapes make it a perfect destination for those seeking a peaceful life. Star's proximity to Boise means you're never far from city amenities. Furthermore, in Star, leisurely walks and nature's beauty are part of everyday life. Additionally, for a small town, Star has some exceptional services. So, you can easily find experienced movers in Star! This makes relocating here a breeze. Local businesses thrive, adding unique offerings to the town's appeal!
Ketchum
Ketchum is the perfect place for those who love nature and a vibrant community. This charming place is close to the famous Sun Valley, attracting ski enthusiasts worldwide. However, in the warmer months, Ketchum transforms into a hiker's paradise with trails winding through stunning landscapes. Its picturesque streets are lined with cafes and boutiques, reflecting a perfect blend of rustic charm and modern comforts. Furthermore, the town's art scene is thriving, with galleries and events showcasing local and national talent. Ketchum's small size contributes to its intimate, friendly atmosphere, where neighbors know each other by name. Here, every season brings its own unique beauty and activities, from skiing and snowboarding in winter to mountain biking and fishing in summer!
Hailey
Hailey may be small in size, but it's immense in charm and community spirit. It is known for its warm, welcoming residents and picturesque setting. Surrounded by stunning natural beauty, Hailey has no shortage of activities you can enjoy. There's no lack of adventure, from hiking in the hills to biking along scenic trails! Of course, the town is rather small, but with all the remote work opportunities, that's not an issue. Hailey has embraced modern living while retaining its old-world charm.
Furthermore, local businesses contribute to the town's character, from cozy cafes to unique shops. So, residents enjoy a peaceful lifestyle complemented by the convenience of nearby amenities. In Hailey, life moves at a slower pace, allowing you to savor every moment!
Salmon
Salmon, Idaho, is a picturesque town where the river isn't so much a feature as it's a way of life. Located along the famous Salmon River, Salmon is a paradise for anglers and rafters. The sparkling waters offer some of the best fishing and whitewater rafting experiences. The town exudes a tranquil, friendly vibe, ideal for those seeking a close-knit community. Salmon's rich history is woven into its streets, with landmarks and museums telling tales of its past. The surrounding mountains provide a stunning backdrop and endless hiking and wildlife-watching opportunities. So, in Salmon, every day feels like an escape into nature's embrace.
Wallace
Wallace, located in Idaho's lush mountains, is steeped in a rich silver mining history. This historic town, once the world's silver capital, now charms visitors with its unique past. So, its streets are lined with well-preserved buildings, a nod to its vibrant heritage. Moreover, museums and tours offer a glimpse into the mining life of yesteryear. Beyond its history, Wallace is surrounded by natural beauty, ideal for outdoor activities. Hiking and biking trails abound, leading adventurers through scenic landscapes. In winter, the nearby Silver Mountain Resort also becomes a haven for skiers and snowboarders. Wallace's community is tight-knit, and it welcomes newcomers with open arms!
Garden Valley
Garden Valley is another of the perfect small towns in Idaho for nature-loving expats. This secluded town is a sanctuary for those seeking peace amidst nature's beauty. Surrounded by lush forests and rolling hills, it offers breathtaking views at every turn. Hiking and wildlife viewing are popular activities here, allowing one to connect with nature intimately. The town's small size ensures a tranquil, close-knit community atmosphere.
Furthermore, people know Garden Valley for its natural hot springs, perfect for relaxing after a day of exploration. The changing seasons bring new colors and activities, from winter snowy landscapes to spring wildflowers. Finally, local events and festivals add a touch of charm, showcasing the town's vibrant spirit. Here, life moves slower, allowing residents and visitors to appreciate the simple joys.
Stanley
Stanley is located amongst the stunning Sawtooth Mountains, a perfect spot to thrive as an expat. It offers breathtaking views and a serene lifestyle, ideal for those seeking a peaceful retreat. Moreover, surrounded by natural beauty, Stanley is perfect for more sporty folks, with activities ranging from hiking to fishing. The community here is warm and welcoming, too, making it easy for expats to feel at home. Despite its small size, Stanley has a lively spirit, with local events and gatherings that bring residents together. Furthermore, its proximity to pristine wilderness areas offers a unique opportunity to connect with nature.
A life in a wonderful community and nature
Exploring these small towns in Idaho for nature-loving expats reveals a world where people can find their sanctuary. With their unique charm, welcoming communities, and endless natural wonders, these towns offer a perfect balance of adventure and peace. Whether you're seeking a new home or a temporary retreat, they provide an idyllic backdrop for a life in nature!