Move Myself To Spain From The UK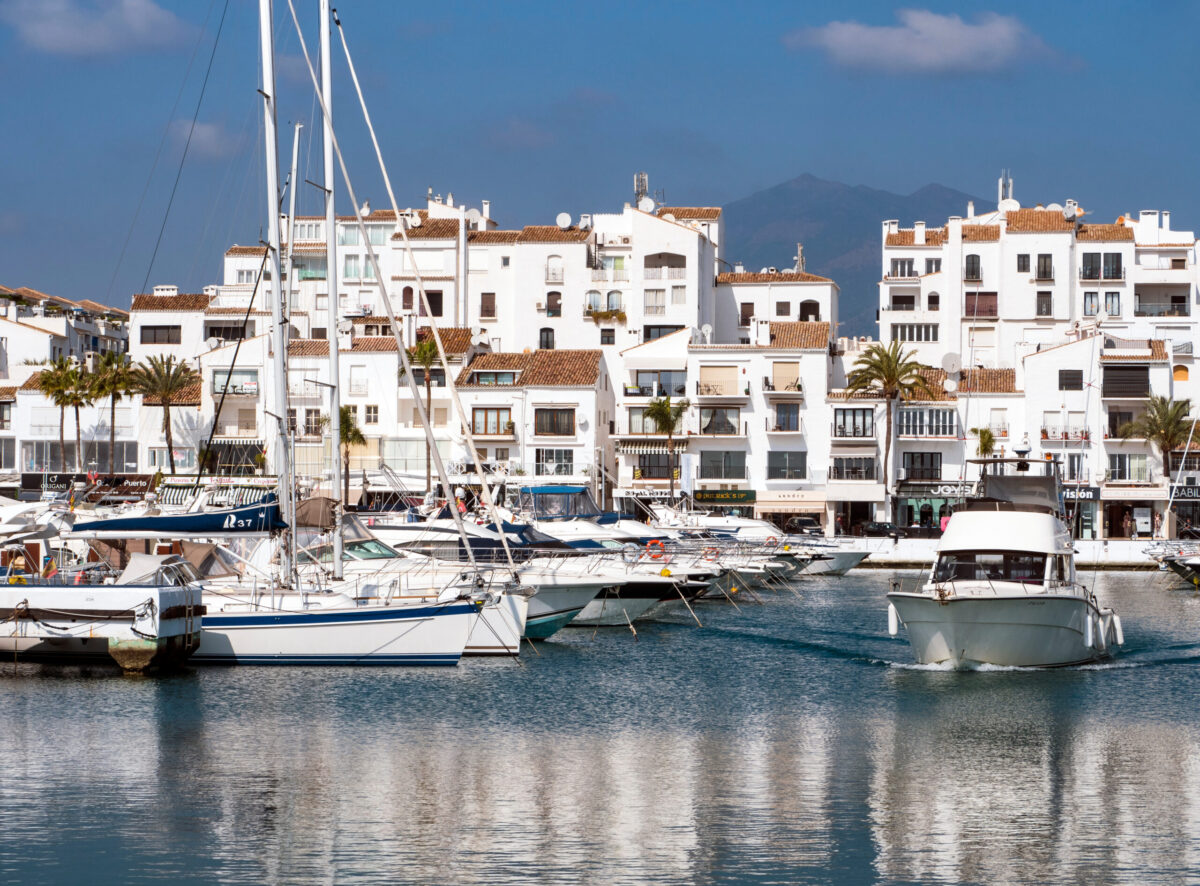 Move myself  to Spain from the UK?  As you plan your move to Spain we aim to provide you with the information you need to achieve your move.  Here is a step-by-step guide to help you to plan your move together with links to further information and to our carefully selected partners able to help you to achieve an efficient move and then settle easily into your new life in Spain.
Visas and Immigration
Citizens of EU countries do not need to obtain a visa to enter Spain but do need a current passport or national identification card.
Non-EU citizens including UK citizens need to have a passport with at least 90 days validity beyond their intended stay.  They can stay in Spain for up to 90 days in every 180 without a visa (this includes any time spent in any other EU/ Schengen country) but will need to have a visa if they wish to stay longer.  The approporiate visa will depend on the reason for and duration of their planned stay.  Further information can be seen in our articles:
Aldertons provide a range of relocation support services and are able to assist in your application for a visa to move to Spain
Legal Services
Legal Services in Spain give an option to apply for your NIE Number and for Residency online as well as preparing a Spanish will and dealing with the inheritance of Spanish assets.


Deciding Where to Live
Many people have a clear idea of where they want to live,,  or the location is determined by the job they are taking up, but others are attracted to the idea of living in Spain but have not yet narrowed down their choice of where to live.  To help you decide here are some articles about the different regions:
Property
Rent or buy – The first decision you need to make is whether to rent, rent then buy or buy your home in Spain.
Renting – There are many advantages to renting in Spain at least initially before buying a property, but you should ensure that you know how the rental market works and the rules for rental agreements in Spain.
Researching the market – Whether you are renting or buying you should initially research the market to see what properties are available and get to know the pricing in the areas you are interested in.
The main property portals that are easy to use in English and cover both properties for sale and for long term rental are:
Rightmove Overseas has a comprehensive list of properties in Spain, but does not cover rental properties.
If you are looking for somewhere to rent while you are looking for a long term home you can consider taking a winter or holiday let.  You could also look at furnished apartments.  Homelike is a portal that has move-in ready apartments around the world and you can look to see if they have anywhere in the area you are moving to:
Finding your new home – Once you have researched the market it is time to arrange a viewing trip to see your chosen area and see available properties.  You can use the portals above to arrange viewings yourself, but it is well worth considering using a property finder who have comprehensive knowledge of the local area and market and can ensure that they translate your needs, expectations and desires to help you to identify the property that will meet your needs.
We have identified experienced property partners who have an intimate knowledge of the property market in the areas that they cover .and can help you to find the right property for you in the most popular areas of Spain:
If you are looking to buy in the Costa del Sol Jason Wild of The Marbella Connection can assist you to identify the right home for you whether that is a newbuild, off-plan or an existing property.
Girasol Homes led by Nigel Salmon offers property finding services in the Southern Costa Blanca, Murcia Region, Granada Region and Mallorca
If you are looking to buy in the Northern Costa Blanca/Marina Alta or Costa Valencia  Aldertons Property Finders and Relocation Agents have a long experience of assiting people in the search.
Buying in Spain – If you decide to purchase your home you should remember that the buying process in Spain is not the same as in the UK and you should ensure that you buy safely and avoid the potential risks.
It is important to ensure you are supported by an independent lawyer who knows the Spanish market and is fluent in Spanish and English so that they can represent you effectively.  Our partner, My Lawyer in Spain, can help with all aspects of buying Spanish property including advising on different property structures, helping with planning and development if you are planning to build a new home and dealing with the complex issues of registering Spanish property and land.  They can also help with landlord and tenant issues if you plan to rent out your property.
Financing your purchase
When buying in Spain the prices will be set in Euros and this will open you to exchange rate risks.  In times of volatility rates can move significantly increasing or reducing prices significantly in terms of Sterling.  Managing that risk and moving your funds at the best rate possible is essential.  Banks provide a service but specialist foreign exchange brokers can often be the best option.  Our forex partners, Currency Index, provide a competitive international payments and foreign exchange management service.
If you need to obtain a mortgage you can approach your Spanish bank or you can use a broker to identify the best deal available and ensure that the deal is tailored to your needs.  Our partner, Mortgage Direct, aree a leading mortgage broker in Spain.
Preparing to Make the Move
As your move approaches you will need to advise your friends and family as well as authorities of your planned move as well as cancelling services etc:
Making the move
Once you are ready to move you need to decide what you want to sell, ship or store and then find a removal company that will take your household goods safely to Spain for you.  An international move, even to spain, is not quite as simple as a domestic move and there are many things to consider:
Sell, Store Or Ship When Moving Abroad?
Selecting An International Moving Company
Comparing Quotes From Moving Companies
Customs Regulations When Moving To Spain
You can contact a series of removal companies to get quotes and recommendations from friends who have made the move are always a good source.  We have a facility to generate quotes from up to five removal companies, all of whom are members of the international bodies set up to maintain standards and handle any complaints.
Settling in to life in Spain
Once you have arrived in Spain you will need to set yourself up with the authorities, find a bank account and get yourself set up with the utilities. internet, TV etc.
Spanish Tax and Financial Planning
If you spend more than 183 days in Spain you will become tax resident in Spain and have pay tax on your worldwide income.  There are many issues to consider as you plan your move as there are things you can do before you leave the UK that will ensure you do not pay tax unnecessarily.  For example if you sell your home in the UK you will not have to pay Capital Gains Tax as it is your principal private residence.  However, if you wait until you have meoved to Spain and become tax resident you will have to pay tax on the sale in Spain.  If you take the 25% lump sum from your pension in the UK it is tax free, but if you wait until you are in Spain the amount will be taxable in Spain.  Many investments that have tax advanages in the UK, such as Premium Bonds and ISAs would be taxable once you are tax resident in Spain.  It is essential to take professional advice to avoid costly mistakes.
Healthcare
Spain has an excellent healthcare system and provided you are paying social security you will be able to access the state healthcare.  Those who do not qualify will need to have a private health insurance policy
Schools in Spain
Many expats decide to send their children to an international school to ensure that they are able to get an appropriate qualification to enable them to continue their education back in their home country.  Others choose to use the Spanish state schools so that their children become fluent in Spanish and fully integrate into Spanish life.