If You're Setting Up An Online Business, Keep These Tips In Mind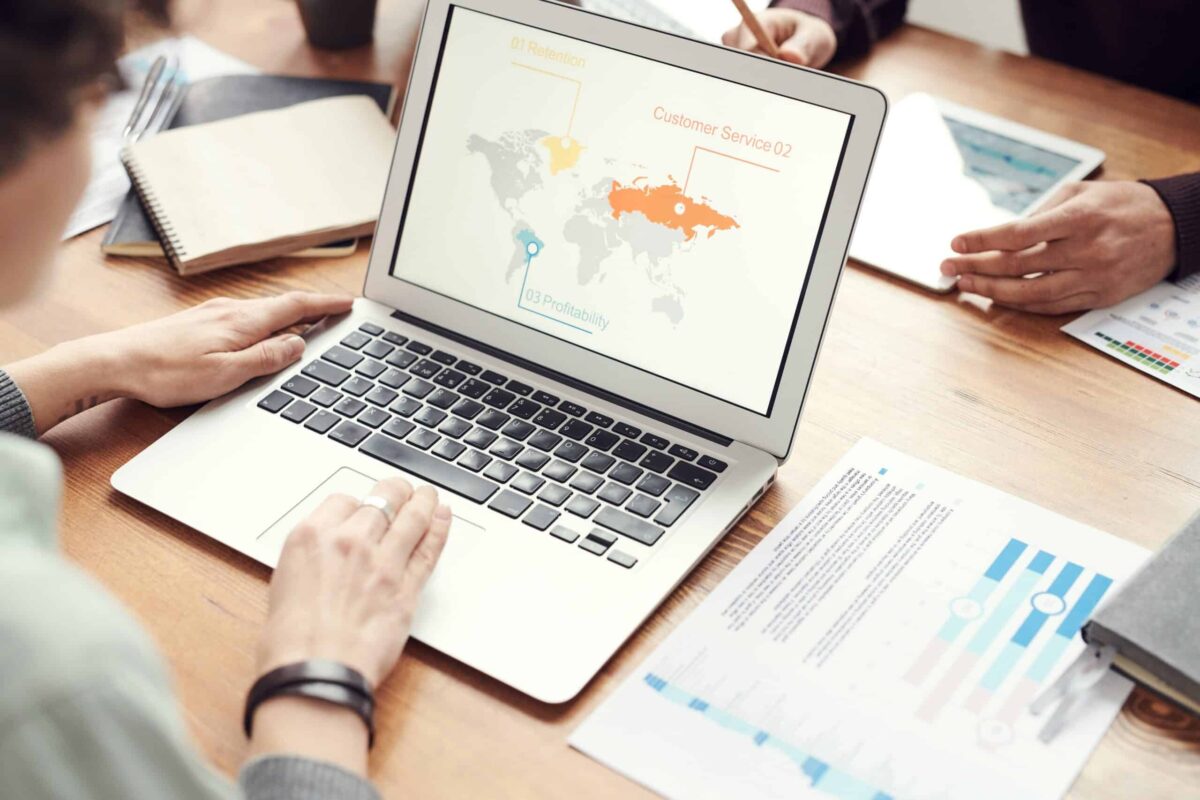 Online business has the potential to introduce your product to a new audience and boost sales with little to no additional expense and can be set up anywhere in the world. Any enterprise needs to know its target audience and the factors enticing them to patronize the company. Here are things to keep in mind when you establish your online business, whether you do it yourself or employ a professional.
Create an Impressive Professional Website
Customers have no idea of the standards you uphold or your reputation in the field. They will form their opinions based on how you come across them online. According to www.zuar.com, your website's attractiveness, easy-to-use dashboard, responsiveness to changes and speed of reloading or refreshing all play a role in attracting these browsers.
Negative feelings are conveyed by a website that seems dated or unprofessional. Even if you don't care how your website represents your company, maintaining the interest of the masses in your activities increases the likelihood that they will become paying customers. Use this to promote your company's name. It would be an understatement to suggest numerous companies advertise your favorite service. Plenty of firms battle it out for the favor of consumers. This sense of confidence is increased by visiting stylish and professional websites.
Choose a Niche Market
To succeed, you must find a way to distinguish yourself or a niche in the market. This will help you decide what to create, who to work with, what to write about, and how to market your business. The majority of successful online firms start by targeting a somewhat broad market. There are countless submarkets to explore. Rather than trying to make a dent in several different niche industries, you should focus on finding one that you can serve repeatedly. It's not possible to make money in every market sector. Also, not every single one will grab your attention. The most fruitful internet ventures are those that successfully marry the founder's passion with a widely-searched subject that offers users something they want or need and are prepared to pay for.
Emphasize Client Satisfaction
Your e-commerce company never physically sees its customers but this is no excuse for slacking off on customer service. One of the best methods to retain customers and drive repeat purchases is to provide them with a positive online shopping experience. Maintaining relationships with current clients is an excellent use of your time since doing so is significantly more cost-effective than marketing to new customers. Your team can head off any costly problems before they even start by simply talking to one another.
Offering helpful support staff at all hours of the day and night is a surefire approach to ensure customers have a positive shopping experience. Nothing is more frustrating than having a question regarding a product and being unable to get in touch with a staff member. Customers may bring their questions answered promptly in the most convenient way for them if they can contact the company by phone, email, or real-time chat.
Invest in Search Engine Optimization
All the effort you put into SEO, from keyword research and content creation to link building and on-page SEO optimization, will pay off in the form of a more user-friendly website. It's a win-win for the company and the customer. For instance, if you take the time to ensure that your site is responsive, it will be accessible to users regardless of whether they are using a mobile device, a laptop, or a desktop computer. Similarly, decreasing your page load will increase your visitors' time on your site, reducing your bounce rate. Customers have a strict three-second threshold before giving up on a slow-loading page. Visitors will likely leave when pages take too long to load, and you won't make as many sales.
Using Social Media To Interact With New And Existing Clients Is A Powerful Marketing Strategy
To say that there is a "perfect" social media site is an overstatement. Target the platforms where your target audience is most active to create a winning social media strategy. Twitter, Facebook, Instagram, TikTok, Linkedin and Pinterest are the most effective social media networks for commercial use. Without a social media presence, your internet business may be losing out on valuable opportunities.
Social networking is a great way to reach new audiences and deepen your connections with regulars. Getting clients on social media can be a low-cost, high-personalization route to expanding your business's reach and gaining insight into your brand's performance. Social media offers targeting capabilities, reach, and size, all at a lower cost than practically all other marketing mediums. People spend all day, every day, glued to their social media accounts. To connect with consumers, businesses need to go where they already spend their time.
Email Marketing
Lead nurturing via email is still the most efficient strategy for increasing client retention and acquiring new ones. Though there are many justifications to make email marketing a high priority, here are three of the most compelling:
Email is the most popular method of contact. You probably already know that 99%+ of consumers check their email daily,
Your mailing list is your own. Your account and its associated followers and content could be canceled or suspended without warning from any social media site at any moment. Nonetheless, your email list is yours to keep and use as you like. Those potential avenues of investigation are secure in your possession.
Email is superior for conversion in that it is more convenient. Consumers who receive email promotions spend more money than those who do not rely on purchasing things. The return on investment (ROI) for email marketing is 4,400%.   And if you think social media is more effective, consider this: emails generate at least three times the average order value of social media. The most effective method of generating revenue online is via email. Now that you understand why email marketing is so crucial.
Maintain Good Customer Service
The customer acquisition cost is higher for a business that invests only a fraction of its revenue in maintaining existing customers than for one. In the long run, spending money on improving customer service can help you lose fewer customers. Costs associated with customer acquisition are reduced as the churn rate drops. Great service has no market value, yet a surprisingly large percentage of consumers are willing to pay more.
Customers place a premium on receiving friendly and helpful service, and businesses can reap tangible benefits from satisfying their patrons. The lifetime value of a customer (CLV) is a key indicator for every successful firm. CLV is the expected lifetime value of a customer or the sum of money you can make from that customer. Improving this metric suggests that clients are more likely to use your services and spend more money overall.
When it comes to a company's bottom line, conducting business online is crucial. There are many advantages to running a business online, and one of them is the ability to reach customers worldwide. The number of people using the internet has exploded in the last two decades. An online presence allows you to reach a wider audience and interact more frequently with your customers. Many large and small firms moved their operations online as a result.
You may find these related articles useful: