How Work Environment Affects Expat Employee Engagement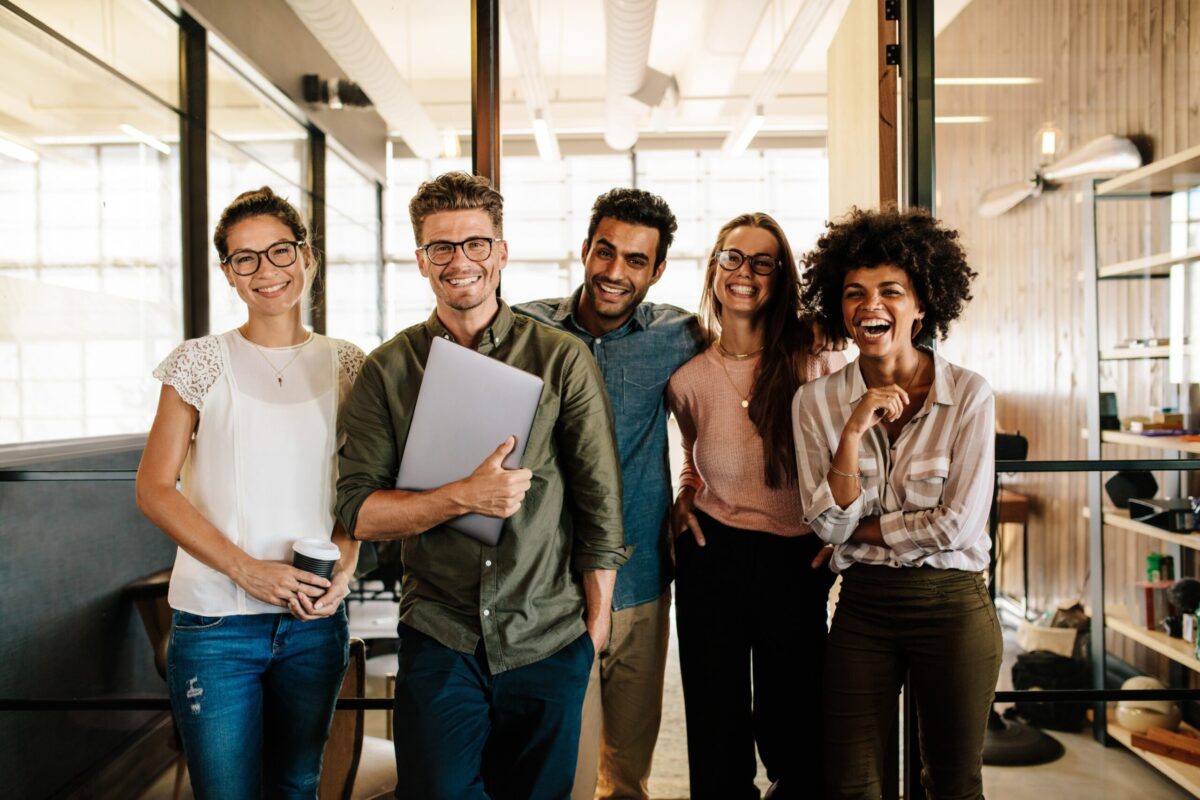 Highly engaged employees always have a positive attitude toward their employer's goals, business context, mission, values, and corporate culture. They constantly strive to improve their performance and help their colleagues to improve as well. High levels of enthusiasm and employee efficiency make a more profitable turnover.
How a Positive Work Environment Impacts Expat Employee Engagement
Employees feel loved, valued, and supported
What defines a positive work culture for expats?
Open lines of communication between colleagues as well as between employees and their bosses.
An effective feedback system. Expat employees are free to share their expert opinions, workplace grievances, concerns, and all kinds of feedback without being victimized or brushed aside. This will make them feel appreciated for the knowledge and experiences they bring to the company.
Managers go the extra mile to meet employees' needs, especially for expat staff.
Employees get every possible opportunity and training to help them grow both professionally and personally. This will make them find themselves easily in a foreign country.
Work-life balance is a priority. Workdays are shorter and more flexible. Expats should have all the flexibility they need to manage their time and save a few hours weekly for their social life.
Expat employees feel like a valuable contribution to a greater cause. They are involved in decision-making processes. They are rewarded for every valuable contribution they make.
These, among others, are the key factors for improved employee engagement. Employees in a positive work environment are open to taking up more non-mandatory tasks, which helps them build their expertise and skill sets. The new environment where expats work also fosters stronger connections and trust between coworkers and their bosses. The workplace then becomes more collaborative and supportive. Ultimately, expat engagement levels keep soaring higher and higher.
Everyone understands the purpose of everything they do
The flow of information in a positive work environment is always smooth and effective. The leadership communicates goals, priorities, and expectations down to the subordinates in a simple and comprehensive manner. Everyone understands their role in the company's bigger picture. Managers set clear and reasonable KPIs, educate expat employees about those KPIs, and help them meet the KPIs. Employees are happier, more productive, and more satisfied when they feel like an important cog of one big wheel. Especially, when they are welcome to bring their expertise to the foreign country and work on blending both worlds.
Expats feel appreciated, leading to higher employee retention
A positive work environment is also characterized by competitive employee remuneration. Even if the employer doesn't offer the highest salaries in the industry, expats are happy with the benefits, compensations, promotions, and rewards they get. They feel supported to live and give their loved ones the best possible life. Highly appreciated employees are in no hurry to quit or look for better employment opportunities. This increases the retention of expats and all the benefits that come with it.
For starters, good employee retention strategies means a wealth of experience and expertise in the team. New international recruits have more learning and growth opportunities in a foreign environment. Secondly, high retention means continuity in the workplace. Employers don't waste time or money recruiting and training new employees except when expanding their staff globally. They spare that money and time to improve expat benefits and remuneration. And thirdly, high expat retention means stronger interpersonal relationships in the team. Expat employees who work together for decades become a family, and that further improves workplace satisfaction and engagement.
Better workplace infrastructure improves productivity
A good work environment for expats is characterized by modern tech tools, workspaces designed for efficiency, and top-of-the-line furniture. That improves efficiency and productivity, ultimately driving expat engagement. You can tell the huge potential of modern infrastructure by looking at drop-in office spaces around you or in bigger cities. Such as office spaces in New York, Los Angeles, Washington, and Boston. Or offices in the biggest digital hubs in Europe such as Berlin, Paris, London, Stockholm, etc.
These offices give expats:
Access to shared and private spaces, including sleek private offices, expansive lounges, state-of-the-art conference rooms, convenient hot desks, all designed for optimal focus and productivity, and other collaborative spaces.
Added flexibility. Expats don't have to drive across town to get to the office. They can drop in at their nearest shared space and plug into the amenities their traditional office offers and more. Resulting in opportunities for expats to get used to the foreign country faster.
Printing services, internet connectivity, office kitchen, office gym, and bathroom amenities. Therefore, employees usually get help from professionals around the world, like office designers, gym experts, printing industries, or kitchen remodeling companies in Austin, Boston, or California.
The social aspect of coworking. Expats meet new people every day, people who help them grow personally and professionally. They are able to break out of their comfort zone and experience different settings each day, which boosts their innovation, agility, and creativity.
All these benefits of shared spaces (modern offices) drive employee engagement significantly.
Inclusivity brings harmony and meaningful friendships
Positive work environments support inclusivity, workplace harmony, and meaningful friendships. Expat employees feel supported to grow and thrive regardless of their race, gender, age, sexual orientation, or religion. Such employees are more engaged with their work within the workplace. They are always excited and inspired to do great work and exceed expectations.
Pay attention to what expats need. If someone expresses an interest in learning more about a different vision or aspect of your company, make a note to accommodate their curiosity by providing a way for them to participate.
This might be anything from a business lunch with the CEO to a gathering that motivates them to work in a sector in which they have expressed interest.
By encouraging your teams to have a development mindset consider how they might grow within your organization since showing expats that you value them in this way can also be beneficial to your business.
Regular one-on-one catch-ups only ensure the transparency that can be achieved by checking boxes. Genuine openness is less prevalent and may even seem counterintuitive at first. It may be challenging to respond immediately if an expat asks a question regarding their performance, for instance.
True transparency, however, necessitates a certain level of emotional intelligence on the manager's behalf. They must avoid being condescending or keeping their staff from the facts. At first, it could lead to a few awkward talks, but it will show them that you respect and trust them enough to be honest with them.
Employees will be more likely to return the favor if open communication is encouraged; these feedback loops help organizations expand.
Final word
The foundation of your business is its culture. If you want to increase team engagement, you must maximize shared values, belief systems, and attitudes. This is accomplished by providing chances for expats to feel respected, loved, and appreciated regardless of their origin. Next, when people fully grasp the goal of their position, they are more likely to apply their background knowledge. This aspect brings a fresh perspective to the bigger picture or goals of companies.