How To Start Your Own Manufacturing Business As An Expat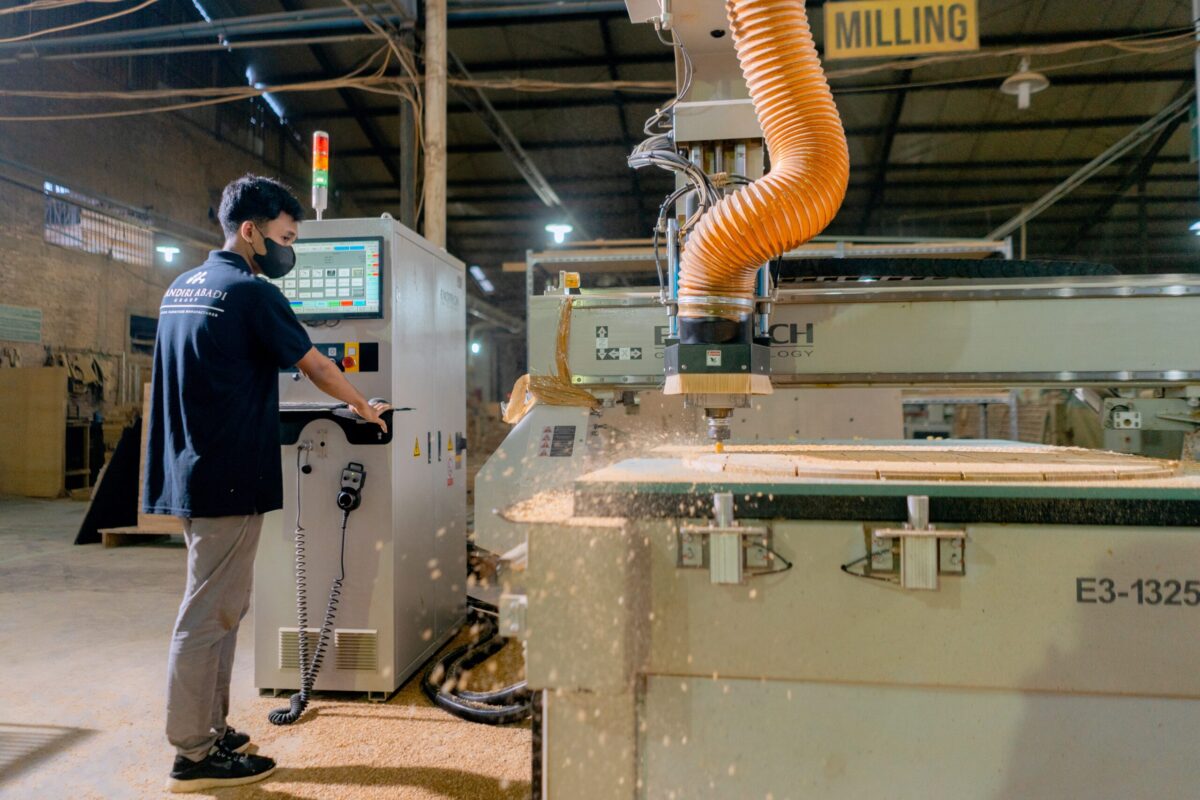 Building a business as an expat is undeniably trickier than if you were setting up operations on home soil.  However, that doesn't mean it's impossible, and in fact it can be preferable for plenty of entrepreneurs, especially in the manufacturing space.  If you're in this situation, this guide to getting started will be invaluable in showing you what steps to take to get the ball rolling, rather than letting your great business idea wither on the vine.
Look for Lower-Cost Machinery Options, e.g. When Purchasing Milling Machines
When you're starting a manufacturing business, one of the most important decisions you need to make is selecting the right equipment.
When it comes to CNC and manual knee mills, for example, there are many used machinery options available that can fit your budget and other needs. Consider lower-cost machinery options from reliable providers with good customer reviews, and research what kind of machine will be best suited to your specific production requirements.
It's essential that any purchased machinery complies with safety regulations too , so always check if any licenses are required when operating certain types of industrial equipment.
Finally, don't forget about maintenance costs. Factor these into your budget, and make sure to get regular checkups done on any equipment you use.
Explore Financing Solutions: Tips to Secure Capital and Loans
Securing capital and loans is key to the success of your venture. As such you need to weigh up all available options, rather than settling on the first you come across.
For a start, look into traditional funding solutions, such as bank loans, but also investigate alternative lending sources. This includes peer-to-peer loan networks and crowdfunded initiatives, which can provide additional funding for manufacturing startups wherever they're based.
If you have any local contacts who may be able to assist with financial support too, don't hesitate to reach out. They could be a valuable asset when it comes time for negotiating loan terms and interest rates.
It's also worth checking to see if there are government incentives available from either your home country or host country that could make borrowing easier too. Some governments offer tax relief schemes specifically designed for expats looking to start their own businesses, for instance.
Most importantly, always do thorough research before applying for any type of loan. Compare institutions' fees and conditions carefully so you know exactly what kind of commitment you're making.
Consider Local Regulations, Tax Laws, & Labour Requirements
There are inevitably going to be local regulations and laws you need to comply with in your host country so that your fledgling manufacturing firm can flourish.
Tax is a particular sticking point, and rules will vary depending on where you are based, so do some research into the system that exists in your target market, and recruit a local accounting expert to advise you, rather than winging it.
It's also essential to consider labour requirements and standards before beginning production. These may include minimum wage rates, employee safety requirements, or limits on working hours that must be adhered to.
In addition, make sure any licenses needed for operating certain types of machinery within specific industries are obtained prior to investing money into large-scale equipment purchases.
Don't forget about environmental regulations either. If there is a high risk of polluting nearby water sources or air due to factory emissions, then extra precautions may have to be taken at additional cost.
Wrapping Up
As with any business venture, planning out your manufacturing enterprise as an expat is crucial to its viability. Research and expert advice will get you further than wishful thinking.