How Expats Can Benefit From Self-Storage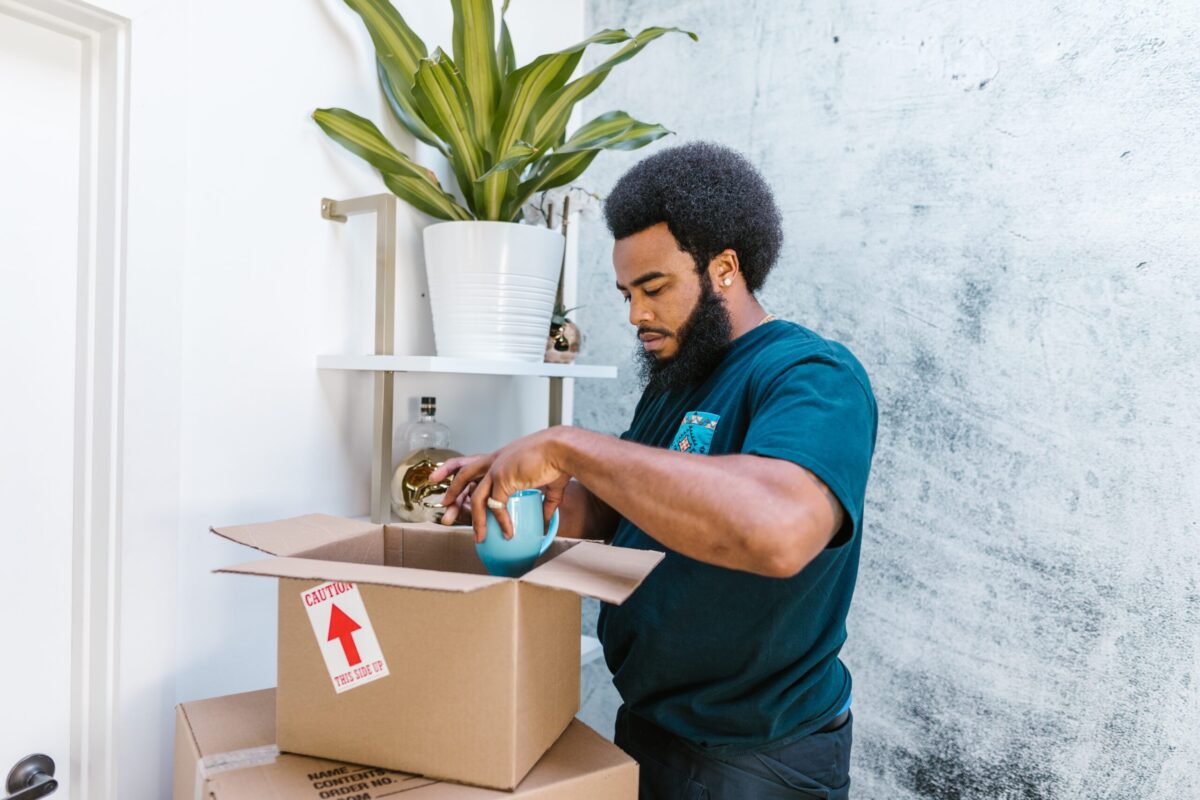 People frequently encounter various difficulties when they relocate to a new nation for employment, education, or other reasons. Discovering a location to keep their possessions is one of the biggest obstacles. Storage presents specific difficulties for expats in particular. Making a long-term rental commitment may be challenging since you may not be certain how long they will reside in the new nation.
Finding a safe and dependable storage option might be difficult since you cannot be locals, or they might not have many connections. Therefore, it is clear that expats can benefit from self-storage. With these advantages, you can have a peaceful mind while exploring new places.
Flexibility is the key reason why expats can benefit from self-storage solutions
Self-storage facilities' flexibility is a vital perk for foreigners. Moving to a new country can be a challenging and stressful experience, and having a flexible storage option can ease the transition. It is helpful if you are unclear on how long you will stay in the new nation to be able to hire a unit from self-storage facilities for as long or as little a time as you require.
This flexibility gives people peace of mind since they will know that your goods are accessible whenever needed and are safe and secure. Also, this adaptability can enable you to modify their storage requirements as circumstances change, making it a practical and straightforward choice if you are still adjusting to new surroundings.
Security
As an expat, you can have many precious things when you retire to a new nation that you wish to keep safe and secure. Self-storage facilities can offer the necessary security precautions to safeguard possessions. You can rent a unit and keep your priceless possessions, including antiques, personal things, and family treasures. The possessions are always protected since self-storage facilities offer round-the-clock security features, including CCTV cameras, alarms, and security guards.
If you are retiring to a new nation and may not have many links or knowledge of the place, this extra security might offer peace of mind. Utilizing self-storage when retiring can help you keep your precious belongings safe while focusing on enjoying your retirement and settling into your new surroundings.
They are cost-effective, and expats can benefit from self-storage
An important advantage of using self-storage facilities for expatriates is cost-effectiveness. Large apartments and houses can be pricey to rent in a foreign nation, particularly in major cities. Self-storage facilities provide a less expensive option, enabling expats to keep their possessions without breaking the bank.
You may hire a place that is just the correct size for your requirements and only pay for the area that you utilize. This affordable choice is beneficial if you are relocating to a new nation and have many additional expenditures to take into account, such as visa fees, lodging prices, and transportation costs.
Therefore, expats can benefit from self-storage if they create a checklist of the following:
A cheap storage solution may help you keep within your budget while ensuring your possessions are safe and secure. Self-storage options are a sensible and affordable choice for people relocating to a new nation because you may keep your possessions there without breaking the bank.
Convenience
One significant advantage that self-storage facilities provide is convenience. As self-storage facilities are frequently found in accessible places, you may efficiently retrieve their stuff whenever you need to. Extended access hours are often available at many complexes, allowing expatriates to see units after regular business hours. This is incredibly convenient if you have hectic schedules or lengthy workdays.
Several facilities also provide extra services like relocation aid, vehicle rental, and packing materials to make the storage procedure more comfortable. Using these additional services will ease your storage procedure and save time and money, as specialists from PortaBox Storage WA suggest. Self-storage facilities' convenience can be especially helpful if you are still adjusting to your new country.
Additional services
To make the storage procedure more comfortable for foreigners, self-storage facilities frequently provide supplemental services. These services can involve packing materials like boxes and tape to assist expatriates in packing and organizing their stuff. You may even rent a truck to transfer your items in and out of the facility in certain places. Also, specific locations provide relocation help, offering professional guidance and support during the moving process.
Peace of mind
One significant advantage that self-storage facilities provide for travelers is peace of mind. You can feel at ease knowing your possessions are safe and secure because moving to a new nation may be stressful. Self-storage facilities offer 24-hour security measures to ensure your possessions are always secured.
This added security can help you feel more comfortable and settled in your new country, making it easier to feel at home. It would be best if you also concentrated on other parts of your transition, like:
finding a job
establishing new friends
learning the language
Expats can benefit from self-storage because these are solutions for global citizens
In conclusion, self-storage facilities provide expatriates with a variety of advantages. All of which can ease and facilitate their move to a new nation. On top of that, self-storage facilities can offer a safe and flexible storage option that meets your needs, from flexible rental terms to round-the-clock security measures.
Furthermore, self-storage facilities can help store your belongings more easily by offering cost-effectiveness, convenience, and peace of mind. With the help of self-storage facilities, you, as a world traveler, can confidently keep your stuff, freeing you up to concentrate on adjusting to your new home and experiencing everything it has to offer. Self-storage ultimately serves as an indispensable resource by providing storage options for the global citizen. Therefore, it is important to acknowledge that expats can benefit from self-storage in many ways.