How Can You Get Citizenship Of A Different Country?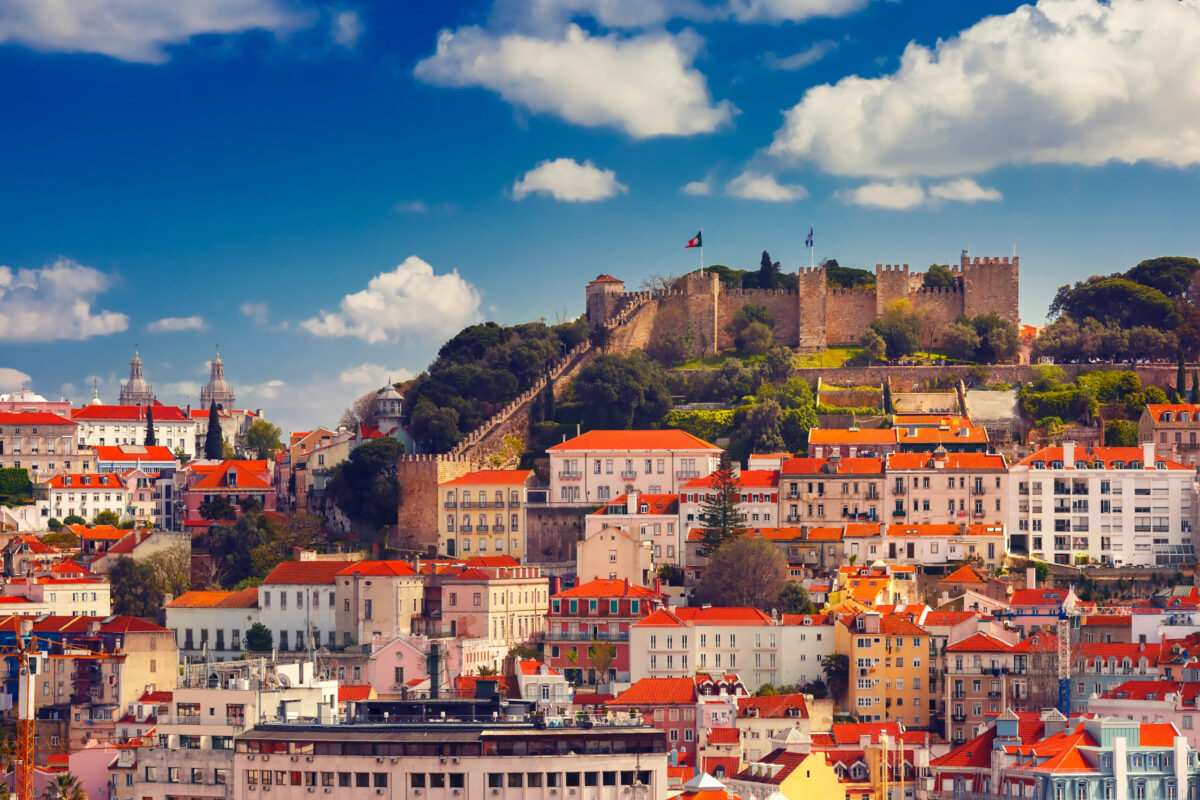 Are you interested in moving to a warm, sunny European country? Did you know that there are several benefits of gaining citizenship in an EU country, including the right to live, study and work in any EU country?
If you are looking for a way to make this dream a reality, you should look into the Portugal Golden Visa scheme. In a nutshell, this is the opportunity to invest in property in Portugal to get immediate residency in Portgal and, after a five year wait, have the right to apply for Portuguese citizenship.
The Golden Visa is the fastest-growing visa scheme in Europe due to its speedy processing and minimal requirements for residency. Read on for more information about this golden opportunity!
Residency Through Investment
If you are a foreign investor or a third-country national in Portugal and you would like to be granted a residency permit, investing in real estate or the tourism sector is a great way to achieve this. Once you have your permit, you will have the right to reside in Portugal and travel freely across the 26 Schengen Zone countries for 90 out of 180 days.
A low-risk investment in the growing market of real estate is a great decision financially and will also open the door to EU residency (and eventual citizenship). The pathway to Portugal citizenship by investment is quite straightforward for high-net-worth individuals who can afford to make a big investment. Once you have been granted residency, you will then be able to live and work in Portugal. After 5 years of residency, you have the right to apply for citizenship. Once you have Portuguese citizenship, you can get a Portuguese passport.
Why To Apply For Citizenship After 5 Years
Being granted citizenship in Portugal will allow you and your family, if you are moving to Portugal with dependents, to live, study and work in any of the 26 Schengen countries in Europe. This is a huge opportunity for language learning, cultural awareness, travel, and access to information and resources.
Moreover, you gain access to a great and efficient healthcare system in Portugal, top-quality education, and a Portuguese passport that holds a lot of power. Portuguese passport holders have visa-free access to over 170 countries around the world.
The Benefits Of The Portugal Golden Visa
As well as applying for citizenship, after five years of investment you can also liquidate your investment if you so choose. This is ideal for investors who would like to enjoy the payout and use it to help fund their new life overseas.
If you are considering working in Portugal, you might be wondering how best to find a job. You can use sites such as Indeed, LinkedIn, and Next Station to help you with your job search. Moreover, teaching English as a foreign language is always a great option as these jobs are in demand.
If you will be working outside of Portugal, you will be pleased to learn that Portugal does not charge tax on worldwide income. You will only be required to stay in Portugal a minimum of 7 days per year, meaning you are very free to visit home or work and travel in different countries. Many other countries impose taxes on worldwide income and have stricter rules for minimum time spent there in order to comply with visa rules. The Golden Visa scheme is very relaxed in comparison.
You, as the principal applicant, can bring several family members with you, including a spouse, minors, or unmarried children who are financially dependent on you, your parents or your spouse's parents, provided they are dependent on you, or a minor sibling, if they are under your guardianship. Together you and your family can enjoy the vibrant Portuguese culture, warm weather, gorgeous landscapes, and all of the perks of living in the EU. What more could you ask for?
How To Apply
If all of this sounds good to you, here is what you will need in order to apply for the Golden Visa scheme in Portugal. First, you need to possess a valid passport and be a legal resident in a country. Moreover, you will need at least 350 thousand Euros free and available to invest in a project. Your investment has a minimum required time of five years, so you need to be ready to have your money tied up for at least that long.
If you fit these requirements, then you can reach out online to the Golden Visa scheme and request more information about one of their ongoing projects. Simply fill in your basic information, such as your name, contact information, and citizenship details, and they will send you the information about how to move forward with the application process.
There is no requirement for you to have previous experience managing a real estate project, nor do you need to have a second language or any educational credentials.
This has been a simple guide to understanding the process of becoming a citizen of a different country. We have briefly outlined the main points of the Golden Visa scheme in Portugal, detailing its perks and applicant requirements.
With the Golden Visa scheme, you are provided with a Portuguese residency permit in return for investing a minimum of 350 thousand Euros into Portuguese tourism real estate. With this residency permit, you gain the right to live, study and work in Portugal and visit all 26 Schengen countries for up to 90 out of 180 days. Moreover, you get access to the efficient healthcare system in Portugal and its high-quality education system.
After five years, you can apply for permanent residency and liquidate the investment. At this point you can also apply for a Portuguese passport, with which you would gain visa-free entry to 170 countries worldwide. Remember, Portugal does not charge tax on worldwide income, and you can bring your dependents with you. The perks of this scheme are endless! Begin the application process today.