A Guide For Expats To Finding A Job And Working In Portugal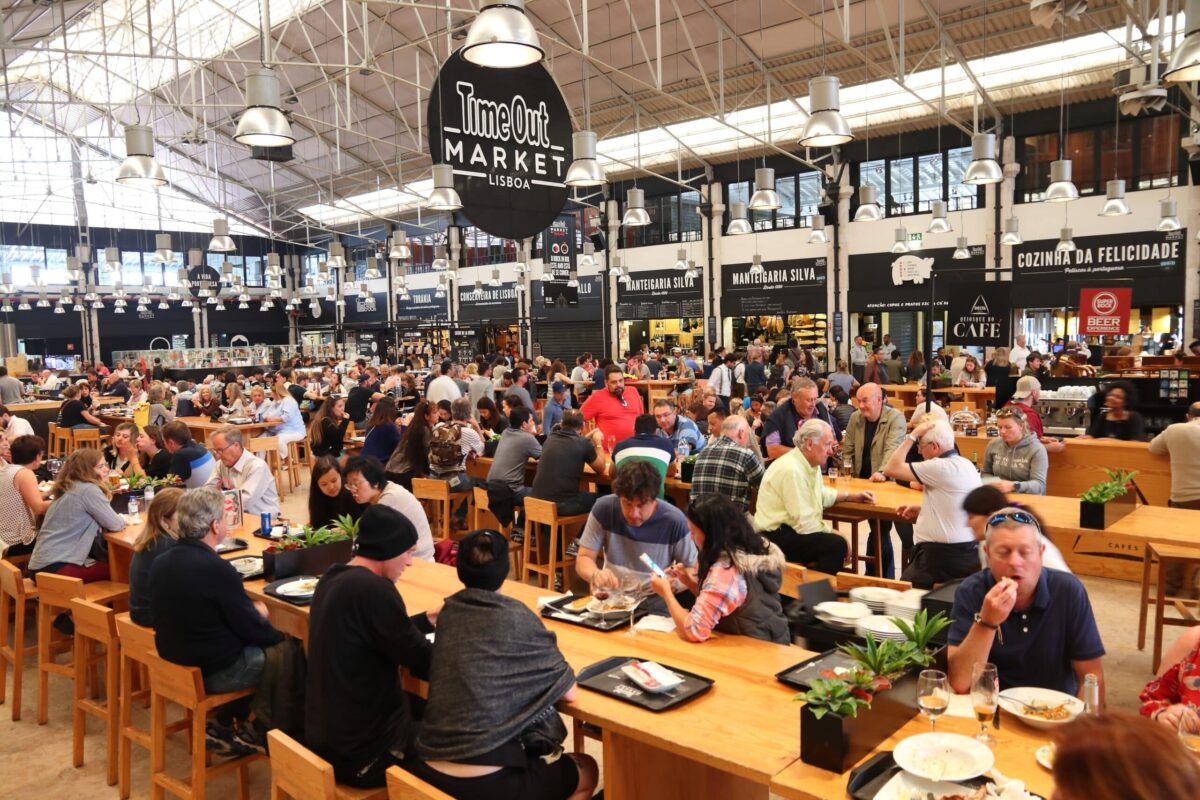 Portugal offers a wonderful climate, welcoming culture and lifestyle and can be a great place to work for a time.  There are a range of options depending on where you are in your career and what you are looking for.  In this article we look at the issues around finding a job and working in Portugal.
There has been a steady growth in the number of emigrants to Portugal with a 40% growth between the census in 2011 and that in 2021 taking the number of foreigners in Portugal from 3.7% to 5.4% of the population.  The Algarve and Lisbon Metropolitan Area regions have the highest proportion of foreign citizens: migrants represent 14.7% and 8.9% of their populations respectively.
Portuguese Employment Market
Portugal does not attract as many people to work in Portugal as some of the major economies in Europe. The main industries in Portugal are tourism and hospitality, textile, footwear, construction, automotive, transportation and electronics.
Unemployment rose to a peak of 18.4% in January 2013 following the global crash in 2008 and has since gradually fallen to a rate in March 2022 of 5.7%. There has been increase in the number of unfilled vacancies rising to 42,800 in Q3 of 2021.
This is particularly pronounced in trade and vehicle repair, which accounted for 11,300 of these vacancies. The manufacturing and ICT sectors not only show very high year-on-year growth (+92% and 64%, respectively), but already exceed pre-pandemic levels. In the sectors transportation and storage and accommodation and restaurants, although the number of vacancies are below pre-pandemic levels (–41% and –24%, respectively) both sectors are experiencing strong growth of 15% and 147% year-on-year, respectively.
There are several factors causing this shortage. In the ICT industry the rise in remote working may have resulted in foreign businesses employing people based in Portugal, reducing the local supply. Another factor has been the pandemic with a reduction in the number of permanent immigrants in 2020 which had been steadily growing since 2015.
The sectors where demand is highest in Portugal are in tourism (hotels, caterers, restaurants, etc.), communication (call centres), IT jobs, and healthcare (doctors and especially nurses).
Finding a job in Portugal
The viability of finding a job in Portugal will depend on a range of issues. Where are you in your career? Are you looking to make the move using your professional experience in a specialist industry or are you simply looking for a job that will enable you to live in the sun and enjoy the Portuguese lifestyle and earn enough to pay your way for a year or two? Can you speak Portuguese and are you a native or fluent English speaker? A lack of Portuguese will limit your options as even hospitality roles will be much more open if you can speak Portuguese as well as English and ideally another European language.
Many global corporations have offices in Portugal and there are the large Portuguese companies. Many will require you to speak Portuguese as well as English, however.
Another option worth considering is to live as a digital nomad, living in Portugal but working remotely for an employer outside Portugal.
Whatever role you are able to take on, you will need to be clear on the visa requirements – see Work Visa And Work Permit Requirements In Portugal.
Jobsearch in Portugal
The best way to find a job in Portugal is the same way as anywhere else. The best option is to use your network to find a job in your industry, but this is not always possible when looking at a different country. Networking combined with research to find suitable employers in Portugal is a great starting point. You can then enquire direct with the companies.
The other option is jobsites and here are some of the better known sites:
Some jobs that can be worth considering:
Teaching English As A Foreign Language
This can be an option to enjoy life in Portugal but it is not particularly well paid (€1,050 to €1,500 a month). It can support your lifestyle in Portugal but is not an opportunity to save up.
You will need a BA degree and a TEFL certification. Most schools offer a 9 to 12 months contract with 20 to 25 hours teaching a week. June is the main time for recruitment and positions have usually been agreed by the end of August. There is a secondary round of job opportunities in January.
There is also scope for English language camps in the summer or to offer private lessons.
Non-EU citizens will need to find an employer willing to apply for a work permit for you and then obtain a work visa.
Call Centres
Many call centres look for English-speaking candidates and a second language can be a real advantage. There are no real qualification requirements.  The work often involves long hours cold-calling throughout your shift.  Call centres are mainly in Lisbon and Porto but there are call centres in other parts of Portugal.
Tourism and hospitality
Tourism is a major industry in Portugal and bars, restaurants and hotels will always be looking for bilingual and multilingual workers able to speak at least basic Portuguese as well as English and ideally other languages. These can be poorly paid but give flexibility.
Working conditions in Portugal
Salaries are not high in Portugal with the minimum wage set at €8,460 in 2022. Full time jobs are 40-hour weeks, 8-hour days. Portuguese employment law does allow flexibility in certain circumstances up to a limit of 60 hours a week or 12 hours a day. Full time employees are entitled to 22 days annual leave plus the 9 days of public holidays.
Anyone working in Portugal needs to have a Número de Identificação Fiscal (NIF) number. This applies to both residents and non-residents and should be arranged through your local tax office in advance of looking for work in Portugal.
The NIF number is a unique nine-digit number that you must have if you receive an income, pay Portuguese taxes, or claim social security in Portugal.
Family and relationships are important in Portugal and many companies are still family-owned.  The emphasis on relationships means that meetings can take a bit of time to get going, long business lunches are common and business lunches can take place in a business partner's home.  In larger companies the structure tends to be more hierarchical than northern European and North American companies.