5 Things To Consider Before Relocating To New Zealand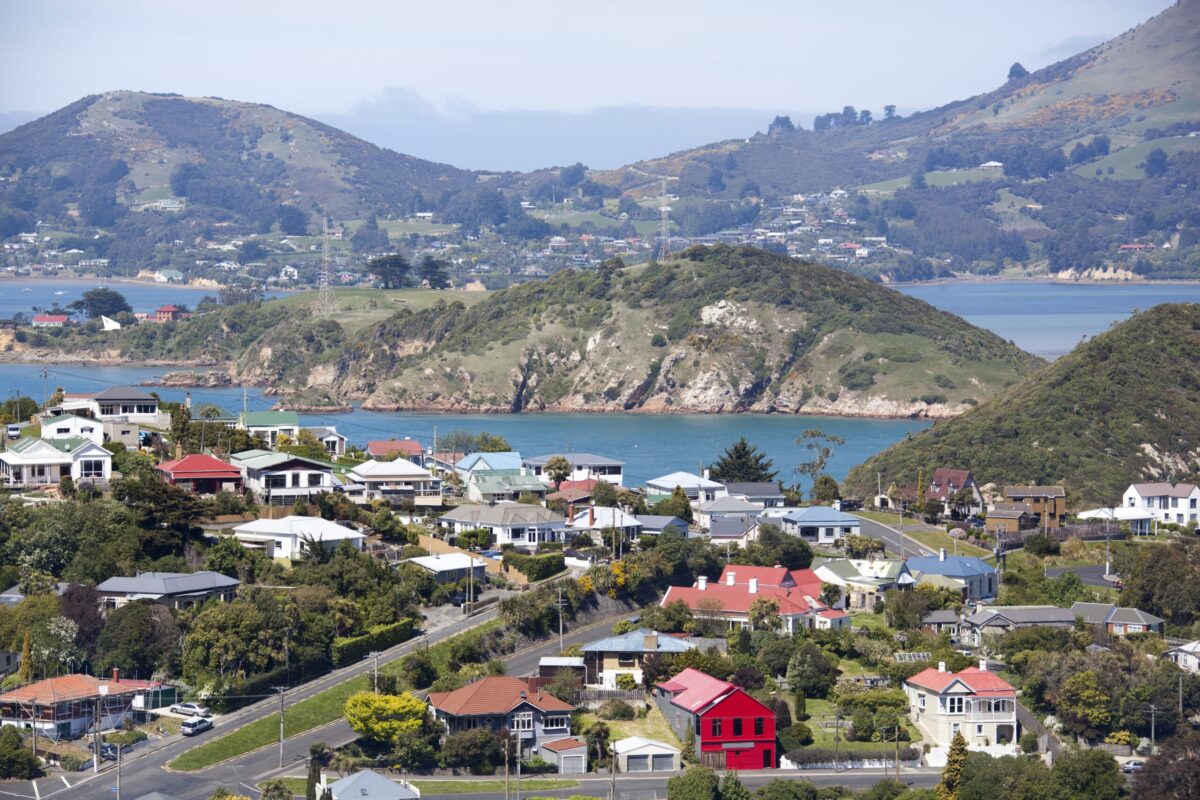 In a world in which there is greater mobility, and more opportunities to work remotely than ever before, being able to live in a location where you can achieve a better work/life balance naturally has great appeal.  For a growing number of people, there are now modes of working that essentially make it possible to live virtually anywhere, while still maintaining your current career trajectory and the ability to work in the industry and sectors of your choosing.
In addition, crowded cities, crime rates, high cost of living, high rates of tax, falling public services and falling standards of public education are just some of the reasons US expats cite for making a move abroad.
Because of these, and the fact that working remotely is becoming much more accepted across a wide variety of industries, increasing numbers of Americans are looking for a different lifestyle in a new home.
This is evidenced by the fact that 18 states saw a reduction in their populations in 2022, including New York, California, Illinois, Pennsylvania and New Jersey, and that the country's rate of population growth is slowing.
So where are US expats moving to? One of the most popular destinations for Americans has for several years been — and continues to be — New Zealand. There were around 28,000 US expats living in NZ at the time of the last census in 2018 (out of a population of just under 5 million people), and there has been no slowdown in the numbers leaving the US for the land of the long white cloud.
If you are considering moving with your family to take up a new life in New Zealand, what do you need to know to make the move as smooth as possible?
Below we discuss the five most important factors US expats need to consider ahead of taking the plunge and heading to the southern hemisphere, or anywhere else in the world, and joining the expat diaspora.
1.        The cost of living
As appealing as a complete change in lifestyle might be, there are of course a host of practical considerations that need to be gone through in order to fully ascertain how feasible such a move might be.
Key factors that need to be researched include the cost of housing, how much your weekly grocery bill is likely to be, as well as other necessities like gas and travel expenses, entertainment, utility bills, and so on.
Depending on where in the US you live, you are more than likely to find the cost of living lower in New Zealand than at home. Auckland, the costliest city in which to live in NZ, was ranked the 95th most expensive city in the world, while capital city Wellington was ranked 120th. By comparison, New York City is the 7th most expensive city in the world to live in, LA was 17th and San Francisco was number 19.
Auckland and Wellington were also found to have a lower cost of living than many other major cities across the US, including Boston, Miami, Chicago, Houston and Portland.
Given these numbers, it is not hard to see the appeal of New Zealand as a place where day-to-day living is significantly less expensive than it is in the US.
2. Taxes and liabilities
When looking at a move to New Zealand, one of the things Americans first note is that there are lower employee payroll costs and very comparable tax rates.
For instance, New Zealand has employee contributions of 1.39% compared to 8.55% in the US. There is also the option to make pension contributions, but this is not compulsory.
Tax rates, however, are somewhat similar, although there are more tax bands in the US than NZ. In New Zealand, the lowest tax rate is 10.5% on incomes of $NZD 0 – $NZD 14,000, with a top rate of tax of 39% for annual incomes over $NZD 180,000.
In the US, the current lowest tax rate is 10% on incomes of $USD 0 to $USD 10,275, while the highest rate is 37% for incomes of $USD 539,901 or more.
Overall, New Zealand has a relatively high tax-to-GDP ratio compared to other OECD countries (21 out of 38); in 2021 it was 33.8%, compared with the OECD average of 34.1%.
There are clearly some financial benefits to be gained from living and working in NZ when compared to the US, especially when it comes to the compulsory contributions and other deductions that come out of your paycheck.
3. Job and career prospects
When it comes to work, freelancers and independent contractors are clearly at something of an advantage when it comes to expat life, in that digital technology has delivered new forms of communication and collaboration that have made working anywhere and at any time more of a reality than ever.
Relocating, even to the other side of the world, does not mean that you have to change their job — remote workers can continue what they are doing without missing a beat, as long as they have the legal right to be employed.
However, if you are planning on moving and taking up a position in your new country of residence, you naturally will need to do some research in advance as to what sort of job opportunities are available, and how secure the employment market is as a whole.
In terms of job opportunities, currently in New Zealand medical professionals are in high demand, as are allied health professionals such as psychologists, counsellors, and social workers.
There are also opportunities in IT and tech, so if you have programming, coding or web development skills, you are likely to be able to find work relatively easily.
Interestingly, there are also plenty of opportunities for workers with 'traditional' skills, in areas such as building and construction, or the automotive industry.
4. Culture and lifestyle
For many expats, moving isn't about work at all — it's all about the lifestyle. Whether you are young, single and looking to explore what the world has to offer, or you have made the decision to move because you want a healthier, happier life for your family, then understanding what your new home has to offer you in this regard is essential.
Take the time, therefore, to look in detail at the lifestyle options open to you, and how you can expect your life to change if you move to another country. And remember, just as different states in the US can have completely different attitudes, values and modes of living, so too can other countries enjoy significant diversity when you travel from one region to another, even if they are relatively small in terms of population and land mass.
In the case of New Zealand, what consistently draws expats from the US and elsewhere is the pace of life. While it is something of a cliche to talk about how relaxed and friendly New Zealand is, that doesn't make it any less true. Quality of life is important to the locals there, just as much as it is to expats, and so the easy going vibe tends to be present in all aspects of society.
The climate, too, is conducive to healthy living, while the stunning scenery of both islands manages to be both awe-insuring and easily accessible at the same time. From surf, to snow, to fjords, New Zealand has it all and more, and it is unquestionably one of the least polluted developed countries on earth.
5. Education opportunities
For potential expats with dependent children, the education opportunities available abroad are naturally going to be a concern. It is important to have a full understanding of the education system, in terms of what it provides children while they are at school, as well as the doors it can open in terms of further education and employment when they finish school.
Key information that you should set out to learn about a new country include:
Are there both public and private school options?
If so, what are the differences in terms of performance and cost?
How easy will it be to transfer from the US education system and, just as importantly, how smooth would the transition be back into a US school on your return home?
How successful is the system as a whole at gaining students entry into universities and higher education?
How well does the school do social education, and does it encourage students to become global citizens?
Americans considering moving to New Zealand should have no concerns when it comes to the education system.
In the most recent OECD Program for International Student Assessment (PISA) scores (2018), the average student in New Zealand scored 503 in reading literacy, math, and sciences, which is above the OECD average of 488. In addition, in the 2021 Legatum Institute Prosperity Index, New Zealand's education system was ranked the 12th best in the world (the US came in at number 20).
There are also eight universities in New Zealand, all of which are in the top 500 of the 2023 QS World University Rankings, with the highest ranked being The University of Auckland at number 87.