3 Award-Winning Small Breweries Around the World (Plus How to Start Your Own Brewery)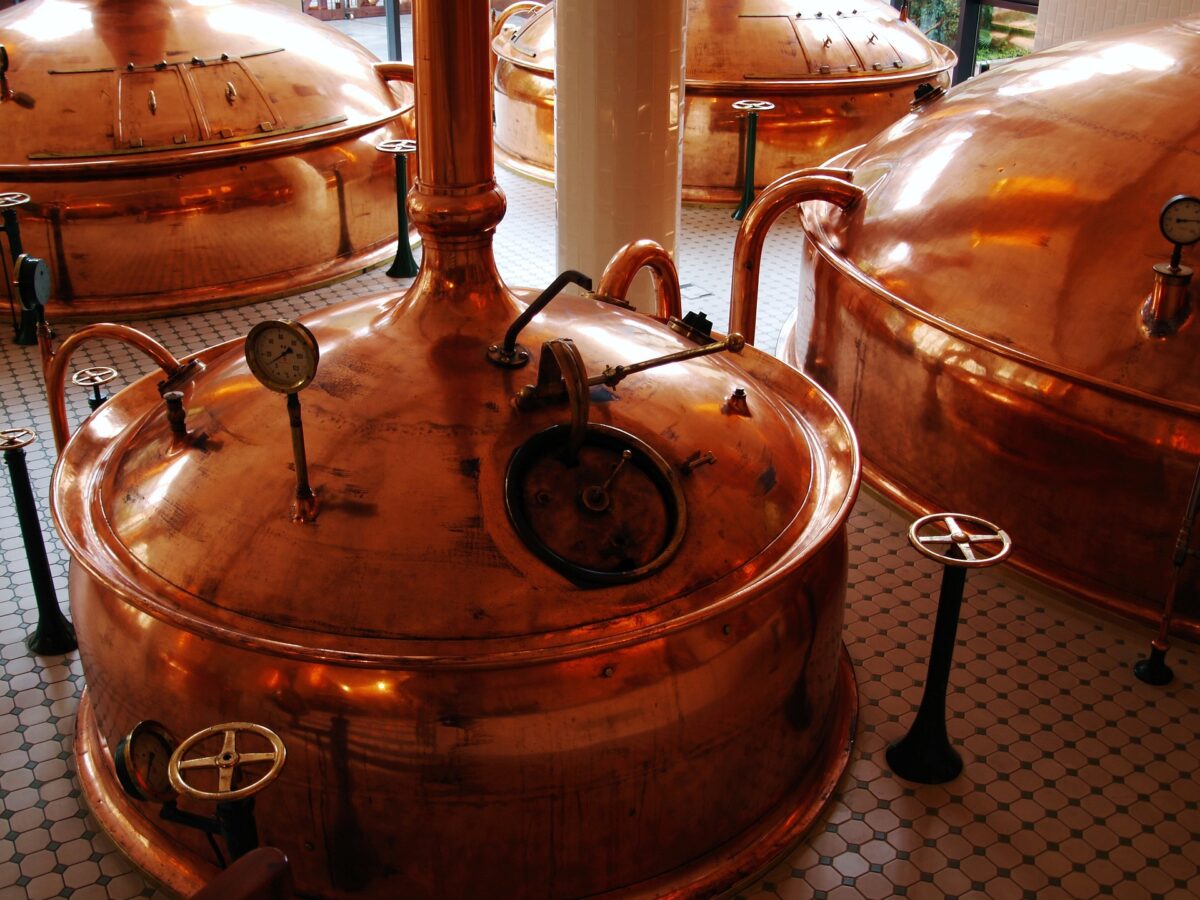 If you are considering beginning your own brewery, check out these three award-winning small breweries from around the world for inspiration and the following tips on how to start your own brewery.
Hill Farmstead Brewery
Hill Farmstead Brewery, located in North Greensboro, Vermont, USA, was awarded the number one spot in RateBeer's list of Best Breweries in The World in 2020.
While the brewery was set up anew in 2010, it is actually a revival and continuation of centuries of brewing heritage. The Hill Farmstead legacy spans eight generations, stretching back all the way to 1788.
The award-winning brewery produces a wide array of beers, including Aaron beer, which is a barely-wine-style ale that has been aged in bourbon barrels, and Anna Valiquette, which is brewed with honey and conditioned on fruit pomace.
Young Master Ales Brewery
In 2020, the Hong Kong-based Young Master Ales Brewery was awarded Gold at the Asia Beer Championships for its delicious Jeng IPA beer.
The brewery launched in 2013 and right from the start, the company endeavoured to create beers that were world-class but also locally rooted in Asia's craft beer culture.
Young Master Ales Brewery likes to inject original thinking and bold flavours into its brewing techniques to create a variety of beverages that are widely celebrated by beer drinkers across Asian countries.
If you get the chance, you will love sampling unique craft beers like Cha Chaan Teng Sour, which is a sour and salty beer brewed with lime, and Fleeting Clouds, which is infused with mandarin orange peel and freshly-ground coriander seeds.
Mikkeller
The microbrewery Mikkeller was founded in 2006 in Copenhagen, Denmark. The brewery won the Danish Brewery of the Year award in its first year of operation and again in 2008. The following year, in 2009, it shared the award with Hornbeer.
Its beers have won multiple awards, too. For instance, its American Dream pale lager won RateBeer's Golden Award in 2012 and the brewery's Beer Geek Brunch Weasel, an imperial stout, was listed on RateBeer's top twenty list of the Best Beers in the World for six consecutive years.
Tips for Starting Your Own Brewery
With the growing popularity of craft beers around the world, there has perhaps never been a better time to start your own brewery.
If you want to follow in the footsteps of Hill Farmstead Brewery, Young Master Ales Brewery, and Mikkeller, here are some helpful tips to assist you in getting started.
Learn How to Brew
Before you can launch a brewery, you need to know how to brew quality beers. So, if you have no or little brewing experience, make sure you enrol in a course to learn how to brew beers and find out what equipment you need.
Create a Sound Business Plan
Starting a small brewery needs to be approached with a business head, so make sure you learn business basics and then spend time crafting a sound business plan.
Your plan should include things like your start-up costs, your expansion costs, your route to market, and your marketing strategies.
Use Inventory Management Software
To ensure stock levels are maintained correctly and to make all of your daily operations run smoothly, you should make use of brewery inventory management software, such as the software available from Ollie.
The software also enables you to manage your brewery production, order processing, payments, and customer relationships.
Market Your Beer
Once you have created recipes for unique and tasty beers, you need to market your brewery well to ensure you attract customers.
In addition to using online advertising methods such as paid ads and social media exposure, promote your brewery at the local level. When you gain a great local reputation, you will be able to more easily grow to a national level.