Top Things To Consider When Moving To Hong Kong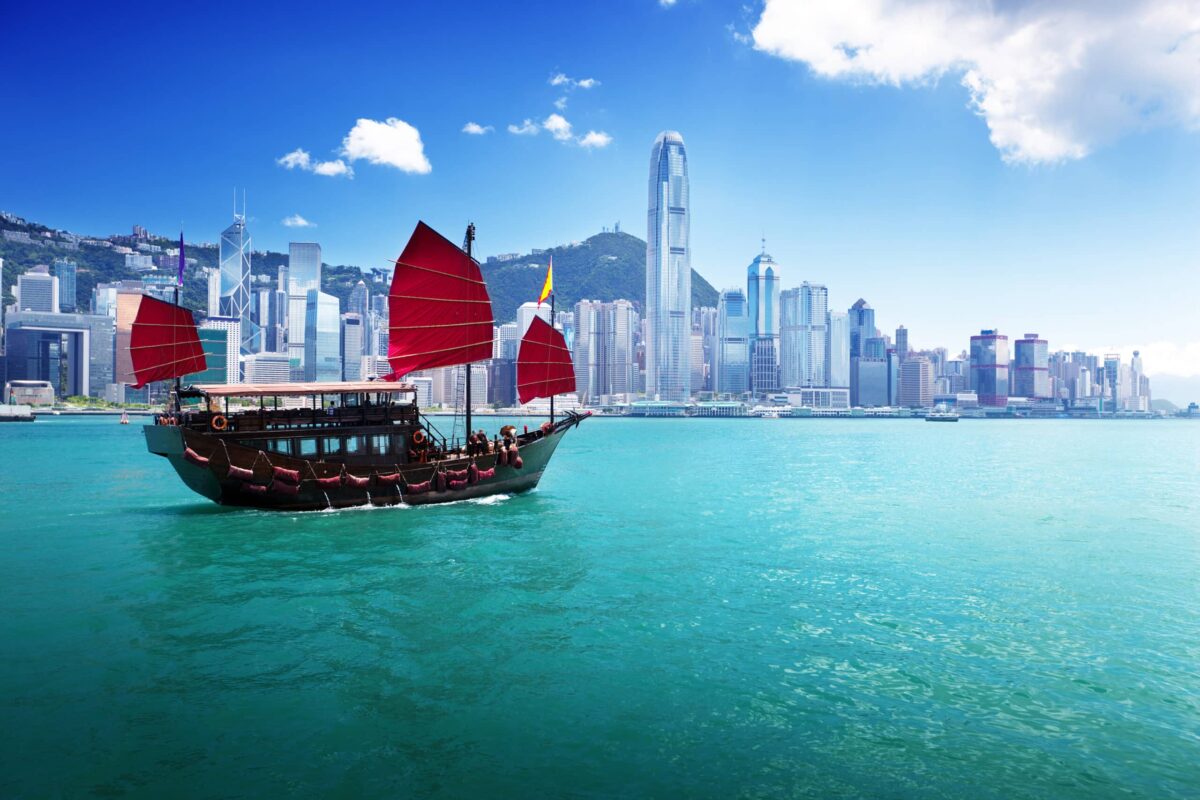 In 2014, I moved to Hong Kong from Boston, Massachusetts. While I had lived in several Chinese cities before, Hong Kong felt categorically different. After six years living here, I am looking forward to obtaining my permanent residency card next year, and keeping Hong Kong an integral part of my existence for the rest of my life.
Written exclusively for Expat Network by Daniel Nalesnik, Founder of Hack Chinese
My move to Hong Kong
I originally wanted to move to mainland China so I could hone my Mandarin language ability. But with Hong Kong still being the de facto finance capital of Asia, the career opportunities available to me in Hong Kong were more attractive.
The actual process of moving was made easier by the fact that I was single: relocating an entire family always involves more coordination: more stuff to move, more people's lives to plan for, more living requirements to prepare for.
As I had recently moved back and forth between mainland China and the US several times during my graduate studies in the previous few years, I had been continuously paring down my possessions. When I hopped on the plane to Hong Kong, I only needed two (admittedly quite large) suitcases to relocate my life from Boston to Hong Kong.
Three years after moving here, I left my finance career to chase a passion: creating Hack Chinese, an app to help people learn Mandarin. But my love for the city has kept me firmly in place. (If you're looking to learn and practice Mandarin, Hong Kong may not be the best city: the official language is Cantonese; and if you don't look Chinese, everyone will speak with you in near fluent English).
A blended culture
Many cities in China have a bustling expatriate community that bring pockets of western culture: food, holidays, and leisure activities.
Step into Xintiandi in Shanghai or the central business district in Beijing, and you can easily find enough Western culture to satisfy your taste for home. But hop onto the subway and travel a few stops in any direction, and you'll likely arrive in a place very different: almost no English, almost no Western food, and many times, almost no "foreigners."
Hong Kong is different. After being controlled by Britain for a century, a new culture has emerged that truly blends the east and the west. Instead of Western enclaves in an Eastern city, you find a new culture that somehow mixes the two together.
The language in Hong Kong is officially Cantonese, but if you speak English, you'll be all set. I know many expats who have lived here for decades and have never learned any Cantonese. Which is a good thing, because learning Chinese as an English speaker is notoriously difficult. (Most people who want to learn Chinese choose to learn Mandarin, so any city in mainland China would provide more opportunities to practice, if that's your goal).
The good parts
The environment
The topography of Hong Kong results in world-class hiking trails. Combined with a plethora of tropical beaches and tiny islands, you'll never run out of places to explore when you need to get out of the city. And because the geography is quite small, you don't need to travel for hours just to arrive at your favorite hiking spot: you can probably hop on a subway for 10 minutes and reach the hiking destination you're looking for.
A foodie's paradise
If you're a foodie, Hong Kong is an amazing place to live. World-class restaurants from all corners of the globe have put down roots in this truly international city. You can find authentic Japanese sushi and ramen, (Tokyo is only a few hours away, after all), pad thai from Thailand, and pho from Vietnam. You can find Italian restaurants, French restaurants, and even Spanish Tapas.
If burgers are your thing, a new burger joint opens almost every year, vying for the top spot. When I moved to Hong Kong, the Butcher's Club seemed to reign supreme. Then came Beef & Liberty, The Big Fernand, and Five Guys. At present, Shake Shack has a tendency to vacuum up my Friday afternoon lunch money.
When you're done eating, it might be time to think about fitness. And fitness in Hong Kong is huge. Outdoor adventure groups are easy to find, weightlifting and boxing are easy to get involved in, and yoga seems almost as popular as coffee, with studios near almost every major subway station.
World-class public transportation
Public transportation is widely considered the best in the world: busses, trams, and subways are clean, they run on time, and they run very frequently.
I remember vividly the feeling of missing a subway in Boston during the winter: many stations are outside, the temperature is frigid, and the next train might be 15-20 minutes later. In Hong Kong, I usually don't even run for the subway car. The "next train" often arrives one minute after the previous one departs.
The not-so-good parts
Extremely expensive housing
Perennially competing with Tokyo and Singapore for "most expensive city in the world", living in Hong Kong can be expensive. If you're lucky enough to be sent by a company, many placements include a "housing stipend" to pay for, or at least subsidize part of, the rental costs.
It's sometimes hard to fathom just how expensive real estate here is. Small, 500 square foot apartments could easily sell for several million USD. Virtually all expats rent, and even then, you can expect to pay 2-3 times what you would pay at home for a comparable apartment. (The one exception here is if you're willing to live quite far from "downtown". In general, the closer you are to the island, the more unreasonable prices become).
When I moved to Hong Kong, I was given temporary housing for a month, which gave me ample time to explore different neighborhoods and apartments with a rental agent, so I could make an informed choice. I highly recommend you do the same.
Claustrophobia-inducing crowds
If dense crowds aren't your thing, you might find it a bit cramped in Hong Kong. While the city size is small in comparison to other Chinese cities, its limited geographic area means that each year the city feels a little bit more crowded.
Pollution
This goes on the list because everyone talks about it. I guess the sensors show some pretty bad days from time to time.  As for my experience, I must say that not once have I noticed any pollution at all. Maybe I'm just desensitized after my days living in Beijing?
The Verdict
In my lifetime I've been fortunate enough to live in Boston, Sydney, Beijing, Shanghai, and Hong Kong, and I can easily say that Hong Kong is my favorite city, by far.
When I take a day off, I cram all of my favorites in at once: I walk three minutes from my apartment to a minibus that arrives immediately and whisks me to the picturesque nearby beach Repulse Bay, where I spend a day in the sun. I might even get some yoga in at Pure Yoga studios, munch on a hamburger at Classified, and then sip my favorite Japanese beer while watching the sun go down.
What other major international city could I do that in?
Author:
Daniel Nalesnik, Founder of Hack Chinese
Daniel Nalesnik is the founder of Hack Chinese, a smart platform for learning Chinese vocabulary. Daniel moved to China in 2009 for a year of full-time Mandarin immersion at Peking University (in Beijing) and Fudan University (in Shanghai). In the years since he has worked with teachers throughout China to discover what learning methods are most impactful for Mandarin Chinese learners. This experience inspired Daniel to found Hack Chinese, a spaced-repetition platform for learning Mandarin Chinese.