Zoom Towns – The Countries And States That Will Pay You To Move There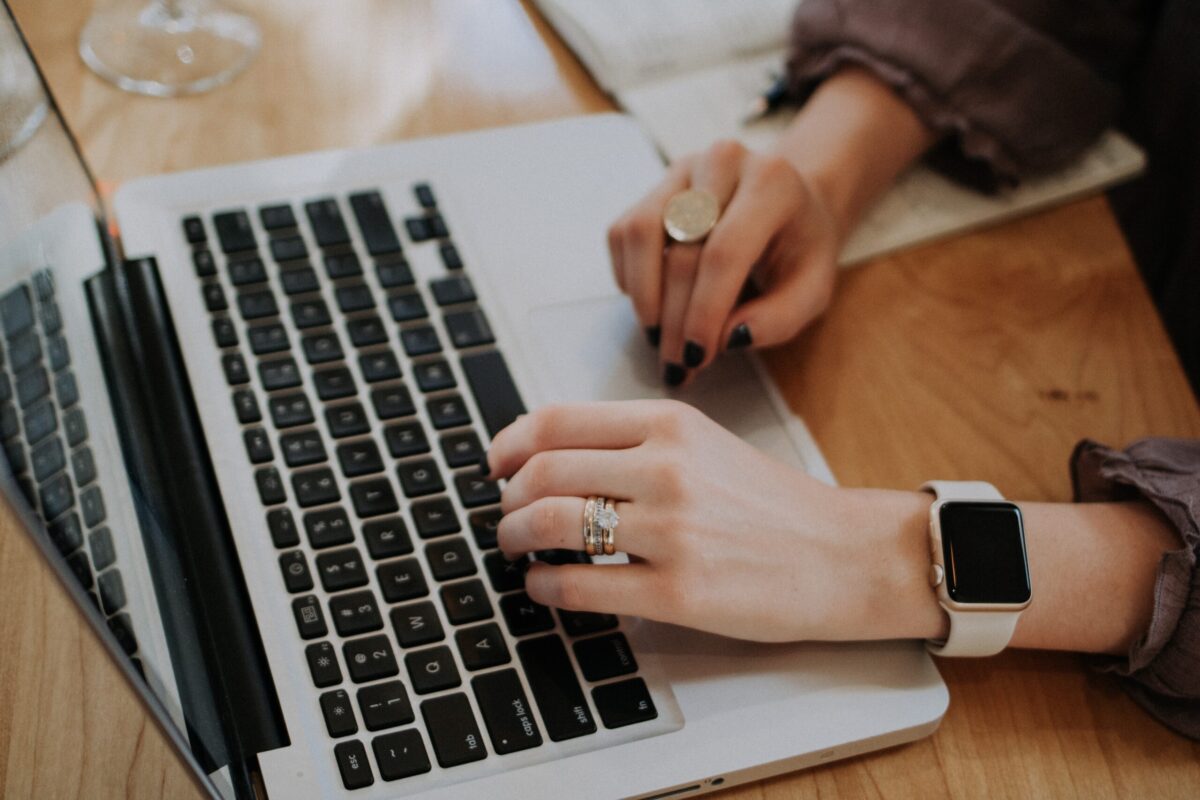 No, we're not making this up – there really are states, cities, and entire countries that will pay you to move there. In some cases, they are offering expatriates and digital nomads start-up grants to encourage more entrepreneurs into the area. Others are offering various financial incentives if you can bring a property back to life or simply just commit to living there for a few years.
Whether you're a seasoned expat or one of the many who are now embracing the post-pandemic remote working phenomenon as the new norm, there are a few locations that could be the ideal next step for you and your family. But having the option of living anywhere in the world can be daunting. That's why we've selected some of the best locations that will pay you to move there in 2021 to help you decide where to find your next big challenge.
What are 'zoom towns' and why are they popping up?
The term 'zoom towns' has been coined over recent years, it refers to communities where house prices have suddenly sky-rocketed due to an influx of remote workers descending upon the area (zoom referring to the popular video conferencing software). It's no surprise then that since the COVID-19 pandemic there has been a significant increase in this sort of migration, given how many employers are now making remote work the new normal.
A large proportion of expats have relished moving to typical vacation destinations that offer incredible scenery or the option to regularly enjoy their favourite hobbies. This could mean moving to anywhere from ski resorts to remote islands that offer the best surf beaches. However, there is an increasing trend in local authorities (and even entire countries) incentivising expats to move into the area.
Why are some places paying you to move there?
Every city, state or country has its own agenda to entice in new residents, but some of the most common reasons include:
A low population
A dwindling economy
Dilapidated properties
Whatever the reason(s) there has never been a better time to take advantage of a zoom town and start a new challenge or adventure of your own.
US states that will pay you to move there in 2021
There are all sorts of lifestyles you can enjoy in the United States – and depending on where you move, lots of different incentives, too. Here are some of our top picks on which US states will pay you to move and work there remotely.
Oklahoma
The southern US state (just north of Texas) has a monopoly on some of America's best natural beauty and is also home to many enterprising businesses.
If you want to experience these things first-hand, you can get paid for the pleasure. By becoming a remote worker in Oklahoma's second city, Tulsa, you could receive a grant of up to $10,000.
Tulsa Remote is on the hunt for digital nomads who are eligible to bring their remote work to the city. In return, they offer free desk space, networking events and – most importantly – $10,000 either as a cash lump sum to put towards a new home or as a monthly stipend to help you while you're getting set up.
Minnesota
Ever heard of the city of Bemidji? No? Well, with a population of just 14,000, we can hardly blame you. But then again, that's exactly the reason the town is keen to attract digital nomads.
So keen, in fact, that they are offering the 218 Relocate package to prospective residents. It includes up to $2,500 to cover moving expenses, a free co-working space and access to the Community Concierge Program, to help you get set up and grow your business.
Apparently, Bemidji has some of the fastest internet speeds in America, making it an ideal place to run a remote business from.
Alaska
If you and your family have always fancied a more rugged, natural way of life, Alaska could be the place for you. Better still, if you move there now, you could enjoy a yearly cash grant as an incentive.
The Permanent Fund Dividend was established in 1976 as a way to share the state's oil profits with local Alaskans. If you live in the state for a full dividend year and are eligible for the grant, you could take home around $1,600.
Better still, the whole state is tax-free. However, seeing as a gallon of milk can cost you as much as $10 in Barrow (the Northernmost city in America), this doesn't mean you can be frivolous with your new cash.
Vermont
Vermont is renowned for its untouched natural beauty and harsh winters. Whilst it's home to the likes of the infamous Ben & Jerry's ice cream, you might be surprised to learn that it's got the second smallest population (with a population of roughly 625,000). It's why the Remote Worker Grant scheme offers $10,000 (over two years) if you're willing to relocate there.
Other Cities and countries that will pay you to move there
Spain
Spain is a diverse and beautiful country where every region has its own local taste and culture.
Unfortunately, some of those regions aren't doing so well at the moment. Spain's rapid transformation from an agricultural to an urban society in the late 20th century led to many people abandoning their properties in traditional pueblos (villages) in favour of big cities.
Today, the homes and businesses they left behind are still standing and crying out for some much-needed renovation – which is why many local councils have taken it upon themselves to revitalise their towns by incentivising skilled people to move there.
One such place is the town of Ponga, Asturias, where families will receive €3,000 to help them settle in, plus an additional €3,000 for each baby born in the town.
Another is Rubiá, in the mountains of Galicia. Here the local township will supplement your income with an extra €100-150 per month.
You could even purchase your own entire village in Spain for less than the price of a townhouse in one of the big cities – but only if you're willing to invest your own money to bring the town back to life.
Switzerland – Albinen
If topping our list for the top 5 places to move in 2021 wasn't enough, expats under 45 might be tempted by the offer of receiving $25,200 for moving to the remote village of Albinen.
To boost the town's dwindling population, the Albinen council is offering adults a huge cash incentive to move there, while children could also be in line for a windfall of $10,000.
So, what's the catch?
You'll have to commit to staying for a minimum of 10 years. Furthermore, only Swiss residents get to receive the bonus. That means you must have lived in Switzerland either 12 years in total (or 5 years with a type B permit), or have married a Swiss person, and completed your citizen application before the end of the 10 years.
But don't let that faze you. With its fresh, Alpine air and the potential to enjoy one of the highest expat salaries in the world, maybe life in Albinen could be just what you and your family are looking for.
Countries that pay you to move there to start a business
Ireland
The emerald isle is crying out for savvy entrepreneurs to come and start new businesses – so much so, they've started an investment fund to entice bright young things.
That's right – you can get your start-up capital direct from the Irish government! The scheme, Enterprise Ireland, is designed to support the creation of jobs and export revenue from Ireland. You don't have to be Irish to apply, but you do need to have your company registered in Ireland.
You'll also need to demonstrate that your company is capable of creating at least 10 jobs and €1 million in sales over the first 3 years (see the full list of criteria).
Last year, the scheme awarded over €120 million to start-up businesses. This included a range of stimulus packages to support these fledgling organisations through COVID-19.
Aside from the grants on offer, Ireland is also growing a great reputation as one of the best countries to start a business due to its low corporation tax and continued ties between the UK and EU.
Chile
Do breath-taking mountains, quirky seaside cities and fine wines appeal? Then why not make Chile your home?
Better still, if you have a cutting-edge start-up idea ready to go, you can apply for up to $300,000 CLP funding, incentives and acceleration programmes provided by Start-Up Chile.
Run by the Chilean Economic Development Agency, this scheme acts just like your traditional start-up fund scheme, with yearly applications taken by a panel of investors.
And, whether you're still at the ideas phase or you've already made a start, the fund will help to get you up and running or accelerate your growth.
The scheme promises to take an even gender split, so 50% of all approved applications will be for female-led organisations.
Italy
Set within the rolling hills of Italy's gorgeous Apulia region, the quaint medieval village of Candela earned itself the nickname 'Little Naples' for its stunning beauty and easy-going way of life.
Unfortunately, that way of life waned throughout the 20th century, forcing the mayor to implement an incentive scheme to restore the population – and the culture – of this quasi-Neapolitan township.
As a resident of Candela, you can live in one of the safest towns in Italy and get involved in all the local activities, such as horseback riding through the picturesque local valleys.
Better still, you can pick up a range of cash incentives. Singles receive €800 and couples €1,200 euros, while families can get up to €2,000 euros for moving to Candela. Tax credits are also available to help cover the cost of services like waste disposal.
The only stipulations are that you must apply for formal residency in Candela and have a salary of at least €7,500.
If that's not enough of an incentive for you, other Italian towns are starting to follow suit. Santo Stefano di Sessanio in the Abruzzo region has recently started to offer grants of up to €44,000 to incentivise new residents aged 18-40 to live within its cobbled stone streets.
The scheme is open to EU and non-EU residents with an Italian residency card, and new residents will be expected to open a business and stay for at least 5 years.
Mauritius
This beautiful island (just east of Madagascar) is offering 20,000 Mauritian Rupees to any startup businesses that move there. It's a secluded paradise with beautiful marine wildlife and an enviable climate. To qualify for the grant, you simply need to demonstrate a unique and profitable business idea to a committee.
There are also potentially additional incentives available. If for example, you're able to hire a graduate registered to the SME scheme in Mauritius – their entire wage can be funded for a year (up to 14,000 Mauritian Rupees).
Places that will pay you to move there if you renovate a property
Whether you're a DIY pro or professional tradesperson, if you're looking for a home abroad, these places will either pay you in housing/land or significantly subsidise property prices.
Italy's €1 Homes
Italy has already made our list of countries that pay you to move (for providing cash benefits for those who relocate), however, in recent years they've also been making global headlines for selling off beautiful (albeit dilapidated) homes for only €1! Whilst this isn't explicitly payment for moving to the area, it usually represents a significant saving for those who were hoping to move to the country anyway.
Of course, as part of the project, the new homeowners are expected to renovate their property within a reasonable timeframe (usually about 3 years or so) or face an annual fee. Italy has launched this 1 Euro home scheme to drive young blood to some of its aging regions and boost their economies. Popular locations partaking in the project include:
Sicily
Sardinia
Abruzzo
Milano
Antikythera, Greece
The Aegean island of Antikythera is perhaps best known for giving its name to one of the most famous archaeological discoveries from antiquity: the first 'analogue computer', known as the Antikythera Mechanism.
The island itself, however, is not quite as renowned. As home to only around 70 people, and severely lacking in basic infrastructure, its fate seemed all but sealed a few years ago.
But that fate has now started to reverse. Today, the island is home to PANGEA, a climate change research centre, and is slowly starting to rebuild its population of young families.
Many of these were incentivised to move from mainland Greece. New families are in line to receive free housing and a plot of land to build on, plus a monthly allowance of €500 for 3 years.
Legrad, Croatia
Legrad was once a hub of activity and the second most populated village in Croatia. But over the course of the last century it's seen a huge decline in it's population and is now luring in new residents by selling off homes for 1 Kuna (about 16 US cents).
Most require significant work, but the state is also willing to chip in over $4,000 USD towards the refurbishment too! However, you must be financially stable, under 40 years, and willing to stay for 15+ years.
Looking to relocate in 2021?
With the end of the pandemic in sight, there has never been a better time to think about starting a new life. Wherever you decide to move, just make sure you have the confidence of global health insurance. At William Russell, we have been providing worldwide health cover for 30 years, helping expats like you and their families to settle into their new homes. Click here to obtain a quick quote or for further information.