Your Guide to a Happy Retirement in Spain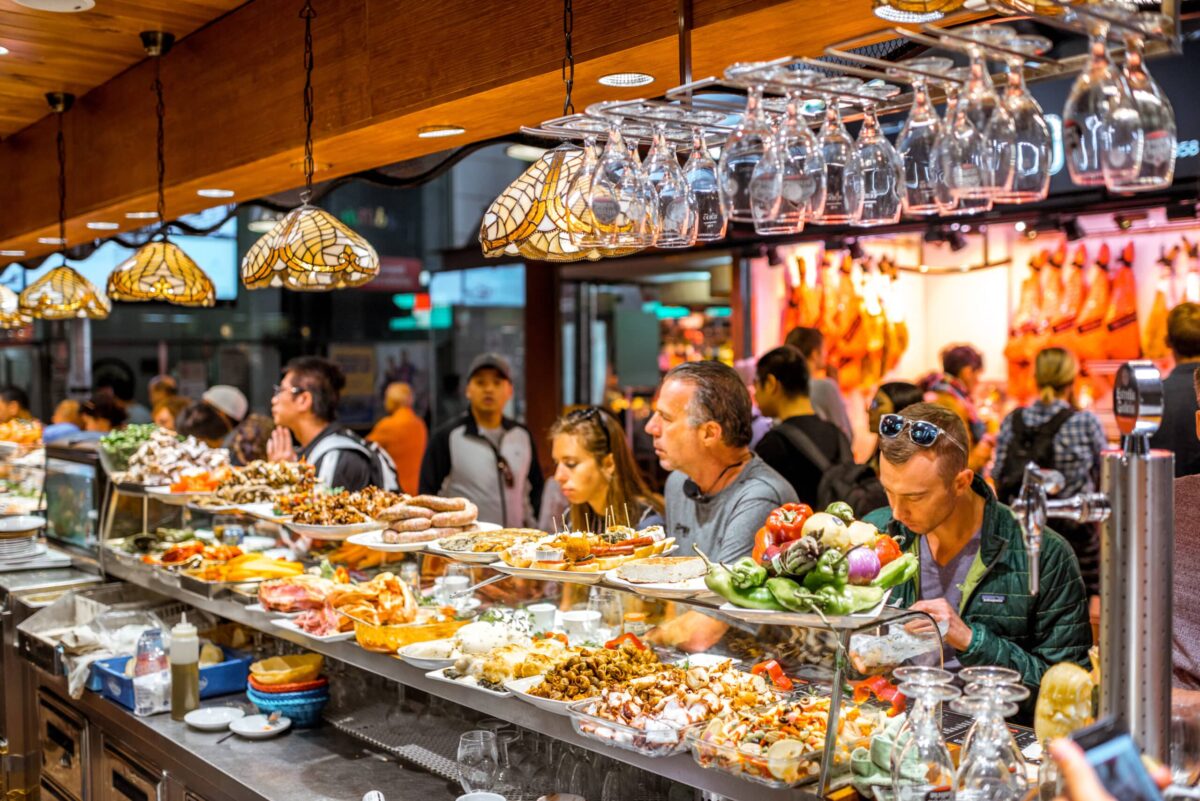 Spain has become one of the top options for many people who seek to take a break from work, retire, or even take a tour. The fantastic gardens and parks, the excellent metro system, and the unique cuisines in Madrid alone make it an option for comfort. With all these, retirement in Spain may be a decision you'll get to enjoy.
Written exclusively for Expat Network by Jason Swann of Holborn Assets
Yet, you may think that for all these you will be paying a huge amount. But, when compared to other highly civilized countries, living in Spain is relatively not on the high side. For as low as €2,050 per m², you can own property and €450 can get you a comfortable one-bedroom apartment.
However, there are some other things you should know and this guide will provide all the information you need to retire in Spain.
Things to Consider for Retirement in Spain
#1. Visas and Residence Permits
There are two types of visas available to non-EU citizens in Spain; a Long-stay visa (visado nacionale) and a Residence Visa (visado residencia)
The long-stay visa allows you a temporary residency in Spain, but you can renew it each year. The annual renewal is attached to a condition – you'll need to spend at least six months per year in Spain.
As a retiree, a residence visa may be a better option than a long-stay visa because its condition is that you can't work in the country. However, it is easier to obtain.
Generally, the requirement for getting a visa is proof of a monthly income of at least €2,130 and proof that you make an extra €532.51 monthly for each dependent. You'll also need to provide other documents and evidence of adequate savings.
The Spain Golden Visa is the best way to obtain residency in Spain which could lead to citizenship. This means you can become a citizen of Spain as a non-EU national, and this is just one of the many privileges it offers.
But, good things may not always come cheap. The Spain Golden Visa is specifically for those who are willing to make a significant financial contribution to the Spanish economy. The advantages of the Golden Visa include:
Citizenship if you maintain residency in Spain for six months a year for ten years
Privilege to travel visa-free through the Schengen zone
Family Inclusion: Your family can join you in Spain. Children over 18 who are fully dependent on you such as full-time students can also be included.
A one day per year stay to maintain the Golden Visa
To qualify for a Golden Visa in Spain, your capital transfer to Spain or investment in business development should be €1,000,000. Another option is a €500,000 investment in real estate.
#2. Taxes in Spain
Once you live up to six months in a year in Spain, you become taxable in Spain on your worldwide income. Generally, the Spanish government taxes non-resident taxpayers at a flat rate on income obtained in Spanish territory or which arises from Spanish sources.
The general rate for work income is 24% while the rate for capital gains and financial investment income arising from Spanish sources is 19%. For other types of income, specific tax rates may apply.
There is an allowance for people between the ages of 65-75+. You are also eligible for an allowance if you have children under 25 years of age living with you and for each child under three years.
If your net assets are worth more than €700,000, the wealth tax in Spain allows you to pay tax at 0.2-2.5% rate. Homeowners have an allowance of €300,000 against the value of their main home.
It is advisable to consult a professional to understand perfectly the tax system in Spain before you make your decision.
#3. Banking in Spain
As a UK resident, you may need to open a bank account in Spain if you plan to retire there. This will save you a lot from credit card charges, exchange rates, and other costs that may come with international banking. Spain has a local and international banks, so there are many options to choose from.
How To Start Banking In Spain
To set up a bank account in Spain, you should, first of all, acquire a Número de Identificación de Extranjero (NIE) number. The Spanish government assigns this number to every foreign resident.
To get the NIE number, pay the NIE fee (around €11) at a government bank. Then head to the nearest police station with these documents:
Original passport valid for at least one year
Photocopy of passport
Two passport-sized colored photos
There, you'll fill an NIE form and after the necessary processes, you'll receive the NIE number.
Once you've got this number, you can proceed to any bank to open an account. The bank will require some documents in addition to the NIE number to set up an account for you.
#4. Cost of Living in Spain
In terms of cost of living, Spain is one of the best places to retire as a UK resident. You can comfortably live on €2,000-2,200 monthly in the big cities. Outside the big cities, around €1,700-1,900 may suffice for a month, though it all depends on your personal preferences.
Talking about the rent, it can vary based on location. For instance,  in the city of Valencia, a one-bedroom apartment usually costs around €650 per month and €450 outside the city. In the popular city of Madrid, a one-bedroom apartment costs around €925 per month.
This payment may also include your utilities; electricity, water, heating, etc. Your utility bill may vary, though, depending on the size of your house, usage, and the season.
If you decide to buy a home in Spain, the cost will depend on where in Spain you choose to buy the property. To buy a property in the big cities of Spain; Madrid or Barcelona, you should budget for around €3000-5000 per m². You can also go for cheaper properties in places like Costa del Sol where you can find houses for €2,050 per m².
A good way to make the best choice on where to buy a property in Spain is to live in a rented apartment for some time. This does not offer any special benefits, however, but it helps you get a better understanding of how the housing system works.
Food and groceries also seem very affordable. On average, a budget of €200-300 monthly for groceries is perfect. Spanish is known for wine production, so you can get a good bottle of wine for as low as €5.
With metro lines in Madrid, Barcelona, Bilbao, and Valencia that connect to various neighborhoods and municipalities, transportation costs might not be much of a challenge. You can also use local and intercity buses; there are a lot of them and a taxi is also affordable.
For utilities, with around €40 monthly for 60Mbps Cable/ADSL, you can use the internet while your electricity bill is already factored in your rent.
Spain has a very high-quality healthcare system. Normally, all residents are entitled to universal coverage. Public healthcare is mostly for citizens and residents who contribute to social security and fall under certain categories.
Private healthcare is also available for broader and quicker treatment. Good enough, private healthcare insurance in the country is quite affordable; between €50-200 per month.
Conclusion
Considering the low living cost, retirement in Spain seems a great choice for you as a UK resident. With a good knowledge of how the major things you need work over there, you can be sure you're on course for a well-informed decision on your retirement in Spain.
Holborn Assets are a global, award-winning financial services provider, who specialise working with international clients in over 100 different countries.    Quality financial advice often comes at a cost but Holborn Assets are offering a free financial review with up to two hours professional consultation, for free!
Take advantage of this offer and the expertise of Holborn Assets, by clicking here www.holbornassets.com/the-expat-network/ to claim a free review.
Here are some related articles you may find useful: