Your Employment Contract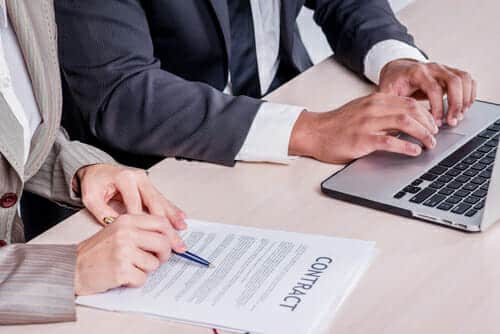 There are a few key points to consider when signing a contract. Fortunately most expatriates have been on the circuit long enough to know them, but for those who have recently become expatriates or for many of us who would like a gentle reminder, here are some of the more pertinent points.
Employment Terms
Accommodation
Healthcare
Transport
Single/Married Status
Leave & Holiday Entitlement
Working Offshore
Relocation
Salaries
Local Taxes & Cost of Living
Escape Clause
Signing the Contract
Employment Terms
Ensure that your terms of employment are clear and agreed in writing, with particular emphasis on the following:
Job Description
Hours of work
Place of work
Bonus entitlement
Overtime
As an expatriate it is not unusual to be working a 90-hour week. However, it is often the case that paid overtime offered casually at interview, is often unpaid or non-existent.
Accommodation
You may be offered 'suitable' accommodation, but by whose standards? It may be single or shared accommodation, an apartment or house on a compound. Find out if it is rent-free or subsidised and if utilities, local taxes, insurance are included.
If you have to find your own accommodation, you may also have a hefty deposit to find. Worse still, in some countries you have to pay rent at least 12 months in advance. If the accommodation is unfurnished you will also need to consider the cost of moving furniture abroad or perhaps buying furniture and appliances when you are in situ – who will pay for this?
Think also about the possibility of having to break your contract in an emergency situation – the deposit and rent advance may not be refundable.
Healthcare
Is medical insurance being provided by your prospective employer? Are you also covered outside working hours and on leave? Can it be extended to include your family if they are with you? Check your salary status in the event of illness or accident – you may be laid off for months. Does your employer provide sick pay and for what period? What is the situation in the country you are living in – is any healthcare available, or is medical insurance essential?
EN strongly recommends that expatriates arrange their own medical insurance (if not being provided by the employer) and seriously consider adding 'income protection' cover.
Transport
Some form of transport is usually provided. This could mean a chauffeur driven saloon, a four-wheel drive or a shared/pooled vehicle. It may just be a travel allowance. Your transport may be limited to the hours you actually work, and not available to you out of working hours. Check the insurance arrangements in detail and ensure you are fully covered to drive the vehicle at all times. If your family is with you, check whether they are covered to drive the car. Finally, check that you have the necessary driving license for the country, or whether you need to get extra documentation.
Single/Married Status
If you are considering married status, find out if the country is suitable for a family. Will your wife/husband be able to work too? Will your family be able to adapt to the local climate and customs, which can sometimes be prohibitive? What education facilities are there for your children? (This can be very expensive overseas, so you need to know the costs before you decide whether your contract is going to be financially viable).
If you are offered single status with the assurance that your family can join you later, ensure that you get this written into your contract.
Leave & Holiday Entitlement
How many days leave will you get per year and are they paid? Does your contract state that all flights are included, both outward and return? Are all family flights covered? Are there any limits to the number of flights taken for holiday purposes in a given year? What are local public holidays? Will you get paid leave for these days? Are there any requirements to take holidays at certain times of year?
Working Offshore
The tempting 28 days on/28 days off contract may actually mean that you are only reimbursed for the 28 days actually worked.
Relocation
Who pays for shipping your furniture and belongings, including the trip home and storage costs? If the company pays for relocation at the end of the contract, is this dependent on completion of the contract, or does it include early termination? If so, do the circumstances of termination affect who pays for the relocation? Who insures the items against damage or loss? Who will be responsible for any further relocations during the currency of the contract? Will you receive a disturbance allowance?
Salaries
If asked what salary you want, always ask the prospective employer to give you an indication of the going rate. They are in the business of employing people so they are in a good position to advise you.
A prospective employer will rarely offer the maximum salary. All employers have a budget range – upper level is usually as much as 50% higher than the lower level. In some companies that range is higher depending on the demand and market conditions.
In what currency are you being paid? Sterling or US dollars to an offshore bank account could well be your best option. If you are paid in local currency and it is devalued you may be severely out of pocket, which could affect your financial commitments back home. If it is paid in local currency by reference to a different currency (eg dollars / sterling) check the rate of exchange, and whether that is fixed of variable. If it is variable, bear in mind that the variation may work for or against you.
Check any salary comparisons you can find, including the Expat Network Salary Survey. Click Here. Some countries pay significantly higher salaries but also have a higher cost of living.
Never enter into agreements whereby the employer states he will not declare taxes. You can enter into a tax-free agreement but if you do, ensure that the agreement clearly states net of tax in the remuneration clause. Therefore, if the employer changes their mind, any tax owed is their responsibility. They will have to adjust your remuneration accordingly or pay the tax for you.
Local Taxes & Cost of Living
Does the country require you to pay local taxes or does it have a reciprocal agreement with your country of residence? If you are UK tax resident, you will pay UK tax on anything earned overseas, and be eligible for UK tax allowances. If you are taxed overseas, HMRC may give you credit for this. Form P85 is the form required to let HMRC know a worker will be leaving country to work overseas.
Are there any other deductions to be made from your salary? This may include loans for relocation purposes if you are to bear the cost.
Find out the costs of essential everyday goods like petrol, food, parking, entertainment and utilities. Knowing this kind of information will help you weigh up the real value of the salary package.
Escape Clause
If you are on a short-term contract, there may not be a legal option to terminate. One or two year contracts usually require at least 28-days notice, and you may also have to bear the cost of repatriation. What will happen to your money in this event – especially the bonuses? Is there a requirement to be in employment (and not under notice given or received) at the time the bonus is calculated, or are you eligible for it on a month to month basis?
Signing the Contract
Only sign on the dotted line if you are 100% happy with the terms and conditions on offer and have ensured that any verbal amendments have been written into the contract. Consider taking legal advice.
Bon Voyage…
This article is provided for information purposes only and is intending only to highlight some issues involved. It should not be relied on as a substitute for specific legal advice. Legal comment is from an English law perspective only.