World's Top 25 Contractors 2014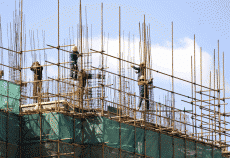 The Top 25 Contractors in the World 2014
The GCC hasn't been the only area of the world in which construction reported an upswing in activity in 2014.
Markets which had been in the doldrums in recent years, including the United States and the United Kingdom, have bounced back much more quickly than many were forecasting and a survey of top industry CEOs by global accountancy giant PwC cited Africa, the Middle East and Latin America as key target markets.
ConstructionWeekOnline.com presents a ranking of the world's biggest contractors by revenue, as well as their links to the Middle East region. All figures have been taken from a ranking of the world's 250 biggest contractors by Engineering News Record.
Once again, Chinese construction giants dominate the ranking, providing seven of the world's 15 biggest firms and four of the top five. Find out who they were, and who else made the list on the More Info link below.
Source:  Construction Week Online
More Info:  http://tinyurl.com/llnwka7