World's Best Places For Retirement Property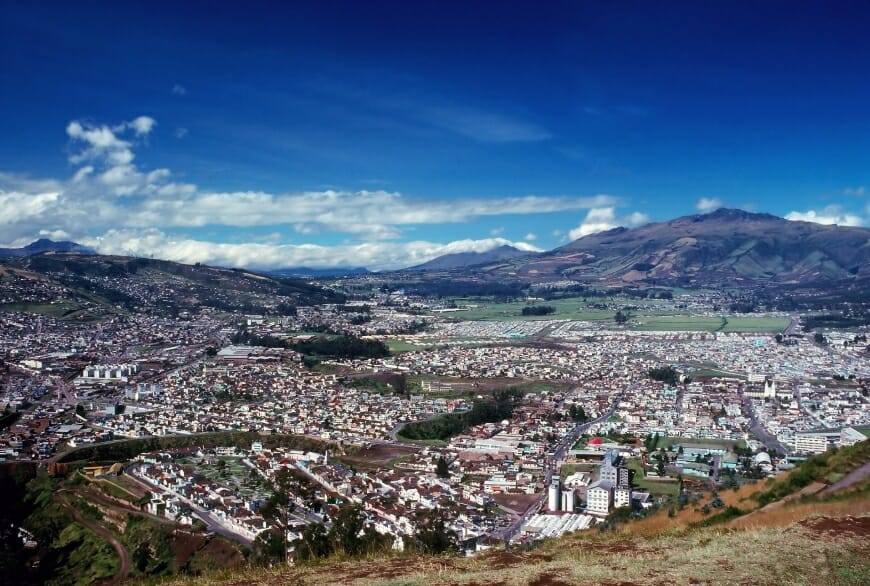 International Living magazine's Annual Global Retirement Index has identified the most-affordable places to buy or rent property abroad in retirement
Ecuador was found to be the best in this category. In the colonial city of Cuenca, you can rent a two-bedroom apartment for $500 or less, while the same property in the popular mountain town of Cotacachi will set you back $450 to $600 a month (although you can find rentals for much less if you shop around). Even in the capital, Quito—where you have great healthcare and amenities within easy reach—rentals can be had for under $1,000.
Ecuador also has stunning beachfront properties for sale and rent, as expat Denver Gray has found out.
"Here you can find ocean-view apartments from under $100,000" says Denver, who lives in the coastal city of Salinas. Denver himself bought a four-bedroom oceanfront condo for $220,000. "For half of the year, we have all of the windows open in our condo to enjoy the cool breezes and the sound of the surf," he says.
"In the same building where my wife and I live, right on the Malecon (beachfront promenade), there is a fully furnished one-bedroom apartment, with a view of the ocean and the Salinas Yacht Club for only $97,000. You'll find 1,300-square-foot, three-bedroom, two-and-a-half-bathroom units, also on the Malecon, for just under $150,000."
With its highly fertile farmland available at incredibly low prices, Ecuador is a perfect choice if you want to homestead in retirement. "In the fertile valleys of Ecuador's northern Andes region, you can pick up productive agricultural land for as little as $500 an acre," says expat David DeChambeau. "Compare that to the U.S. Midwest, where you can easily pay more than $6,000 an acre."
There are fantastic property deal elsewhere. Take Nicaragua, for example. "Back home in San Diego, I never dreamed that I could afford to own something with an ocean view," says Inyernational Living's Nicaragua Correspondent Bonnie W. Hayman. "There you can pay $1.5 million for something like that. Yet in San Juan del Sur, Nicaragua, I own a two-bedroom, two-bathroom house, on an acre with an ocean view, which cost just $132,000."
Malaysia also scored strongly, due to the great-value rentals you can find there, as International Living's Malaysia Correspondent Keith Hockton reports:
"My wife Lisa and I pay $950 a month for a 2,100-square-foot, three-bedroom, three-bathroom condo, with gleaming marble floors in the living areas, high ceilings throughout, and polished parquet floors in the bedrooms," he says. "There's a shared gym, a landscaped garden, a golf chipping green, and a swimming pool."
From groceries to utilities, from rent to transport—every expense involved in living a comfortable retirement was factored in to the cost of living calculation.
Of all the countries in the Index, Cambodia won for having the lowest cost of living. And when you hear some of the prices being quoted by expats there, it's not hard to see why.
"Apartment rentals in nice areas are available for as little as $250 a month," says expat John Grady, who lives in the capital of Phnom Penh. "But what really amazed me was the cost of eating out. You can fill yourself with barbequed meats, grilled fish, or Khmer soup and endless bowls of rice and noodles for under $5."