Working In Australia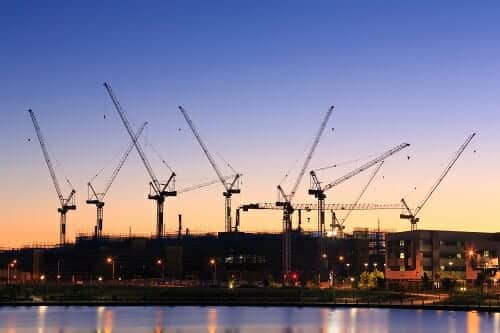 Australia has consistently been the top destination of choice for British long-term migrants (i.e. people leaving the UK for longer than one year) for more than two decades, with an average of more than 30,000 heading down under every year. World Bank figures say there were over 1.2 million UK-born citizens resident in Australia as of 2011.
Each year Australia issues around 200,000 permanent migrant visas (plus around 600,000 temporary migrants).  Many of these are issued as renewals to people already in Australia and the net figure is lower and was estimated as 168,200 in 2014-15 by the Australian Bureau of Statistics if you deduct departures from arrivals and exclude short-term visitors.
Opportunities in Australia
In The Australian Business Review in 2017 Bernard Salt, a KPMG partner and columnist wrote:
'Since February 2000 most job growth in Australia has been delivered into healthcare and social assistance (up 730,000 jobs), professional services (up 440,000), education (up 330,000) and construction (up 410,000) sectors. These are mostly skilled and/or knowledge worker jobs…….'
'On the other hand jobs that have contracted in the 21st century include manufacturing (down 130,000) and agriculture (down 120,000). '
In order to get a visa to work in Australia you will need to qualify for one of Australia's skilled visas.  This will allow you to apply for a visa if your skills can be demonstrated and are on the list of eligible skilled occupations.  These are set by the Australian Government and by the individual States and Territories.  If your occupation is not on the list for Australia you will need to look at the current requirements of the individual States and Territories.
Working with Australians
In his article on Living and Working in Australia for Expat Network, freelance writer, Tim Skelton wrote:
'Is working in Australia really any different to working at home? After all, half the businesses in London seem to be staffed by Australians these days.
"British expats usually settle in well if they're aware of what they're coming to," thinks Trevor Whiting. "Many construction and maintenance positions are in remote areas, which can mean spending weeks at a time away from family. It's important that people are aware of what they're coming out to – it can be a shock for a wife to find she's got the kids settled somewhere, then the husband/partner is away from home 70% of the time. But by and large the Poms (I'm a Pom too) compare well with the Australian workforce."
"The working environment is not dissimilar to the UK," says Simon Winfield. "Perth is a cosmopolitan city and its inhabitants are from a wide cross-section of nationalities."
"People tend to work shorter hours," adds another British expat, Tim Ayling. "But conversely they do more in the time they work. Friday afternoons are dead here, and Australia seems to close down from December 20 to late January. The fact that Sydney is usually warm and bright affects people's attitudes."
Jason Thackeray spent a year living and working in Sydney. "I'm a senior business analyst for a software company and my moves are always short term," he explains. "I found the working atmosphere more relaxed. There were lots of practical jokes in our office – and a tendency to get to the pub early on Fridays!"
Originally from Lancashire, Rachael Shanahan has worked for the Northern Territory Government in Darwin since the late 1980s. "The working environment is far less structured and formal," she says. "The Under-Treasurer once advised a new starter that if he wore a tie on his second day it would be cut off below the knot. The only people who wear jackets here are lawyers from the south."
Money and Costs
Costs of living in Australia are not amongst the highest in the world, but Sydney and Canberra were ranked the top 50 most expensive locations in the world for expatriates, ranking 48th and 50th respectively in the latest cost of living survey published by ECA International.
"The Australian dollar has had a strong 12 months compared to other currencies and this has seen all the Australian cities on our list move up the rankings," said Steven Kilfedder, Production Manager, ECA International. "However, Australian cities still have some work to do to get back to the levels they were at in 2012, when seven were in the top 50."
Whereas some areas of Australian life are cheaper than the UK, such as eating out in restaurants and transportation, other items such as groceries and clothing are generally higher. Nevertheless, although there are significant differences between cities, overall purchasing power is fairly comparable.
Transferwise in an article in 2017 stated:
Salaries in Australia are much higher. Some figures have Australians earning over 25% more than their British counterparts. Australia's minimum wage is AU$17.70 per hour compared to AU$14.66 for the United Kingdom and AU$10.08 for the USA.
The Emigration Group point to the average national annual salary of £34,783 in Australia compared to £28,372 in the UK.  Looking at different jobs the pattern is consistently in favour of Australia:
| | | |
| --- | --- | --- |
| Job | Australia (GBP) | UK (GBP) |
| Electrician | £31,844 | £25,403 |
| Quantity Surveyor | £52,738 | £31,000 |
| Carpenter | £32,339 | £24,412 |
| Plumber | £30,847 | £29,000 |
| Hairdresser | £20,896 | £14,527 |
| Registered Nurse | £30,398 | £24,380 |
| Social Worker | £27,364 | £23,000 |
Australia offers a great opportunity to establish a new lifestyle with higher salaries for many.  You need to identify whether your role is sought after currently by Australia or by individual States or Territories and, if so, you should find a professional advisor who can help you to navigate your way through the visa and immigration process.