Working Abroad In 2022: 7 Tips To Follow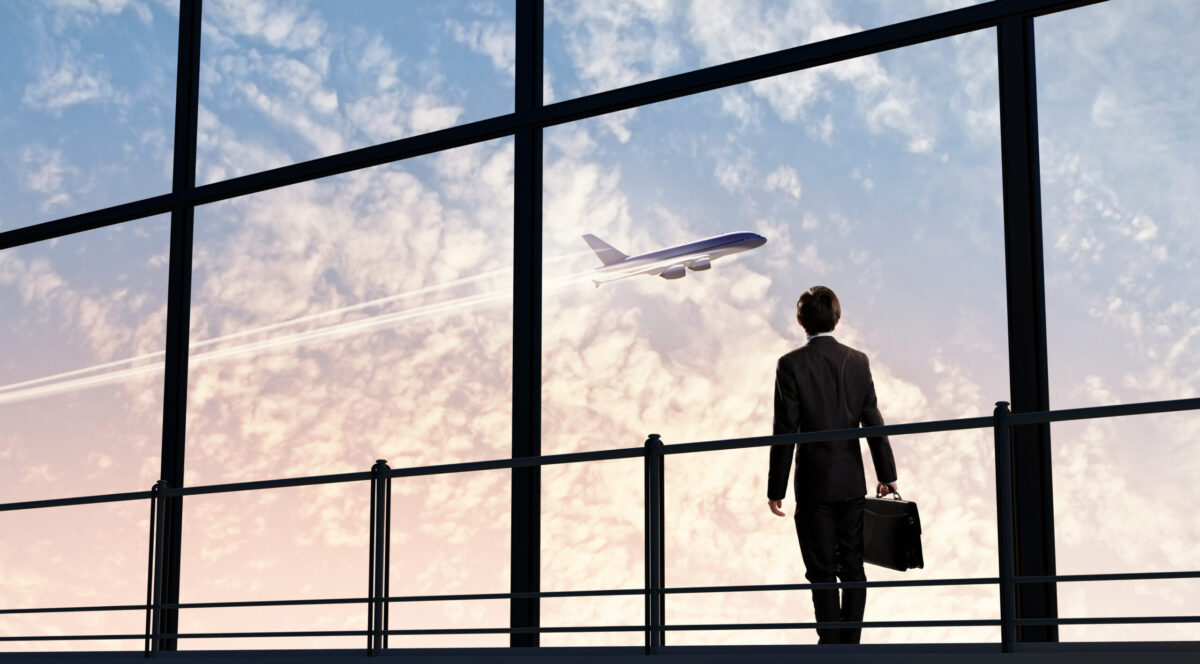 The outbreak last February changed so many things in our lives it's hard to even begin to count. Still, if we were to single out two things we miss the most, that would be pre-pandemic job security and the ability to roam the globe like we used to. But, what if we told you that now, almost two years after the genie has left the bottle, you finally have a chance to get both these things back?
Yes, the borders are finally reopening and life's going back to normal. Why wouldn't you celebrate this with an extended stay abroad where you will have an opportunity to meet new people, visit new places and find new job opportunities?
Let's take a look at a couple of tips that should make this adventure a breeze.
Pick a destination based on your skills and interests
Assuming your priority is to advance your career instead of globetrotting, the choice of your destination can drastically affect how successfully you will be able to meet these goals. So, before you commit to any country or specific career path, do your best to properly assess your personal skillset and choose the country that offers the best opportunities for professional growth. A similar thing can be said about professional and social etiquette. You won't have much use of a good salary if you feel you don't fit in the environment.
Secure a position before buying a plane ticket
Although we are all in for being spontaneous and living every moment like it's your last, the situation with visas, borders, job arrangements, and COVID-19 measures is still too strained to jump into this adventure headfirst. That is why it is highly advised to secure yourself a job position before you start packing. Besides, numerous companies offer visa arrangements and accommodation as a part of the hiring process so why would you take this responsibility on your shoulder when you can get both of these things for free.  In many countries the employer has to apply for the work permit and so you should understand the visa requirements in your destination country and ideally arrange the job before committing to that country.
Check the local employment legislation
This is the only way to stay safely out of legal troubles and get the best work arrangement in the country you want to travel to. For instance, as early as 2000 the United Kingdom introduced a series of anti-tax avoidance laws that now require companies to go through IR35 certification which, amongst other things, regulates special conditions for employing foreign workers. Be sure to learn as much as you can about the regulations like these since they can have a great effect on your future employment options.
Get certification in the English language
Look at this as your very own safety net. Even if all of your other plans fail, you, as a native speaker, can always try getting a job as an English tutor. However, you have to keep in mind that excellent knowledge of English in some cases won't be enough and employers will probably ask that you present some form of credentials. So, it would be a good idea not to leave your house without a TEFL (Teaching English as a Foreign Language) certificate in your pocket. You can never have too many job options on the table.
Research the previous COVID-19 containment history
Although it's on a downward spiral COVID-19 still presents a real and present danger and holds the reign over the business landscape – in some parts of the world more than others. Because of that, it is advisable to learn more about the overall pandemic outlook of the country you intend to relocate to. Loose measures and more private leeway may sound tempting at first glance, but such relaxation can lead to new lockdowns and other drastic measures that are always bad for business. And then, there is your personal safety…
Start saving as early as possible
All this insecurity means that, in spite of your previous employment agreements, you may experience a couple of rough patches while settling down in a new country. Your troubles, on the other hand, will be made much more bearable if you have managed to collect healthy savings on your bank account. So, start building your emergency budget as early as possible. If you are already in talks for some job abroad, see if you can get some low-interest loan to get you started before you establish new income revenue.
Explore the local culture and learn the native language
These two things are not really necessary but they will make your stay abroad much more pleasant and engaging. The life of an expatriate can be very rough, especially if your social connections are limited to expatriate circles. Make sure then, that's not the case. Try to learn the native language, soak in the local pop culture and pick up as many local customs as you can. The enjoyment you'll get out of your journey will only grow as you play along and this sense of fulfillment will have more than positive effects on your career as well.
These few tips are only the tip of the iceberg, but we hope they will set you up on the right path. Working abroad brings a great sense of adventure and fulfillment but we shouldn't lie to ourselves; it's always smooth sailing. The more variables you take out of the equation the better. We hope we helped you along the way.