Why Melbourne Is A Great City For Your Next Startup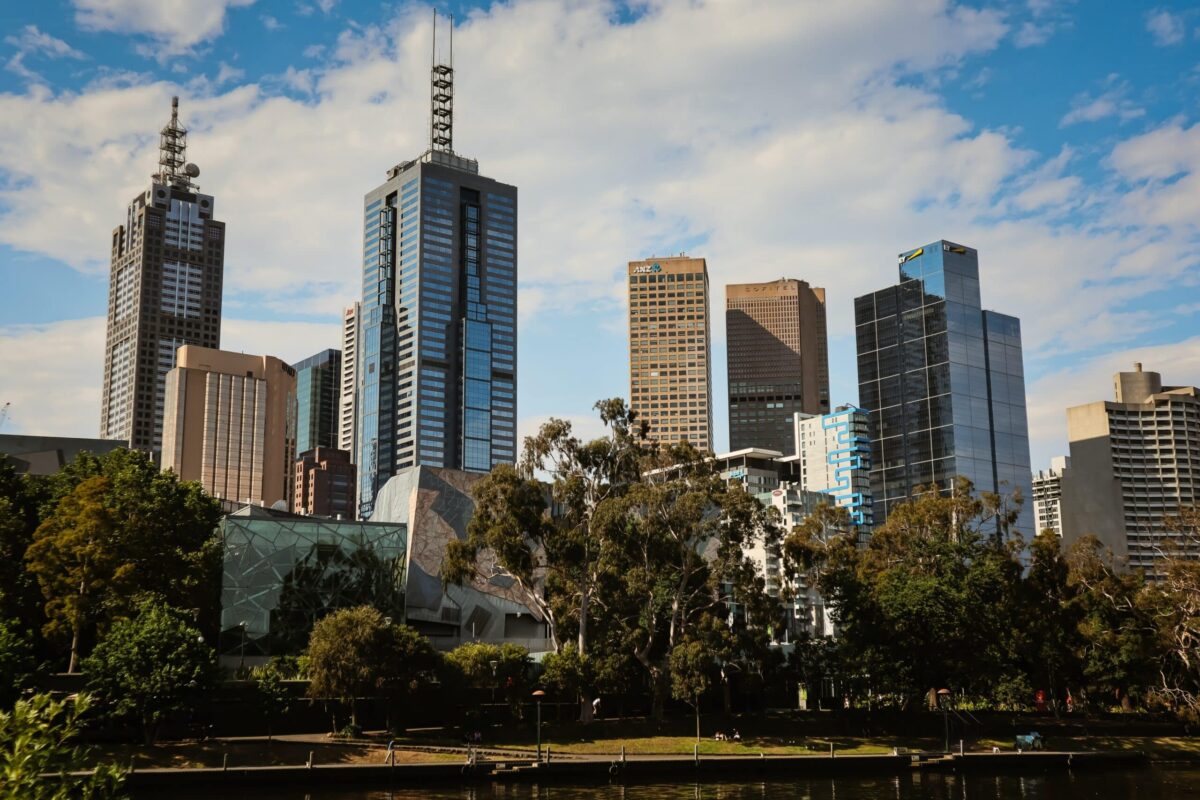 Finding the right home for your startup can be challenging, especially when adding to the equation variables such as cost of living, livability, and business opportunities. Luckily, Melbourne ticks all of these boxes – which makes it far easier to choose the capital city of Victoria as your business base!
In this guide, you'll learn more about how to set up a company in Melbourne and boost your chances of succeeding in such a world-class business hub!
Looking for a Base for Your Startup? Here's Why You Should Consider Melbourne!
If Melbourne is today one of the most coveted business locations, it is also thanks to its unparalleled levels of livability and rich culture – but there are more reasons worth noting!
Here's why you should consider Melbourne as the launch pad of your next startup:
Melbourne is expected to be the fastest-growing capital city between 2023 and 2024, and its population is estimated to continue growing through to 2030.
Set to deliver a Gross Local Product of $150 billion by 2031 and currently accounting for 25% of Australia's GDP, the city's economy is thriving.
Melbourne is estimated to have 270,000 residents and support 600,000 jobs by 2031.
Thanks to its average 54 Mbps of internet speed, it is considered to be one of the best cities in Australia for digital nomads and digital entrepreneurs.
The region's economy is extremely varied, attracting investment from a wide range of industries, including the research, manufacturing, healthcare, and energy sectors.
On the Global Startup Ecosystem Index (GSEI), Melbourne ranks 42nd on a global scale.
Melbourne has a total workforce of over two million professionals, thus giving startups immediate access to a wide talent pool.
It is home to some of the country's top schools and universities, including Melbourne University and the Royal Melbourne Institute of Technology. The city boasts the highest number of graduates in technology, education, engineering, healthcare, and business, and 50% of the population of Victoria has a post-secondary degree.
Its geographical position makes it easier to work with companies all over the world, including those in leading business hubs such as Singapore and Hong Kong.
In terms of shipping and logistics, Melbourne is home to the nation's largest container port and represents Australia's main logistics and freight hub.
Melbourne is well-known for its rich cultural diversity and, today, over 130 languages are spoken in the city and 30% of the local population was born overseas.
Melbourne is ranked as one of the seven best places to live in Australia and one of the 10 most livable cities in the world.
3 Tips to Succeed as an Entrepreneur in Melbourne
Although there is certainly more than one reason to choose Melbourne as the launching platform for your startup, you should not underestimate the fierce competition that reigns over the city's business landscape.
Use the tips below to boost your chances of success:
Cut Overheads by Finding a Cheap Electricity Provider
Melbourne offers a highly competitive business environment, especially when looking at the cost of doing business. But while the city provides business owners with affordable staffing, ease of renting, and low cost of living, overheads that are out of control can easily create cash flow problems while your business is still in its most vulnerable phase.
Luckily, there is a lot that you can do to reduce your fixed expenses, starting with finding a cheap utility provider. Today, Australian businesses spend $1,045 annually on electricity and, in Victoria, the average electricity bill is $1,392.
You can significantly reduce these costs by shopping around and comparing policies on dedicated pages such as "iSelect electricity providers melbourne". Consider introducing sustainability policies within your business and choosing clean energy to align your electricity use with your business's Corporate Social Responsibility (CSR) statement.
Keep Your Business Legal and Compliant
Although you might have diligently gone through the process of forming a business entity in Victoria, it is important to remain compliant with the local requirements as your business grows and evolves.
Not doing so can cause you to deal with unnecessary fees and penalties, which can end up sinking your business even before getting a real chance of launching your company. Make sure to partner with a local accountant and attorney to ensure that you remain compliant over time.
Take Advantage of Programs Like Invest Melbourne
Melbourne is undeniably a great city to do business, especially thanks to the wide range of programs created to assist startups.
Taking part in initiatives such as Invest Melbourne can help you find assistance with entering the market, obtaining business case validation, securing funds, and establishing a reliable network.