Why Foreigners Love Florida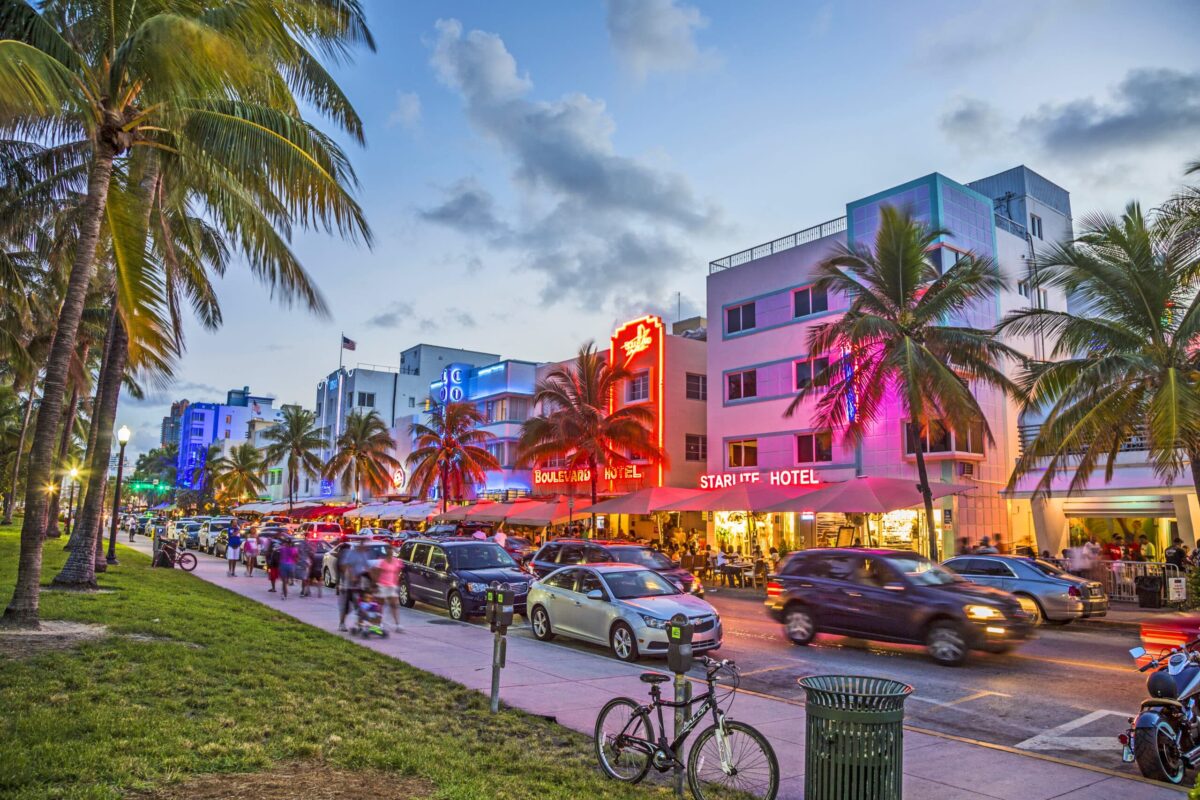 You're not alone if you've visited Florida on vacation and considered making it your permanent home. There are several compelling reasons to relocate to the Sunshine State. It's not difficult to see what it has to offer, whether you're looking for your first job out of college or looking for the ideal retirement spot. Here are the top reasons why foreigners love Florida and why you will too.
Relocating from abroad?
For many non-American citizens moving to America sounds like an adventure. However, foreigners especially gravitate toward Florida. Obviously, Florida has its charm and upsides but so do many other states. It's only natural to ask yourself what makes foreigners adore Florida as much as they do.
The weather is amazing
Why is it that so many people are relocating to Florida? The great weather is as good of a guess as any. With over 200 days of sunshine a year, Florida welcomes newcomers with hot and sunny weather. Seasons here are generally mild and pleasant, despite hot and humid summers. Foreigners who love the outdoors love Florida. Even if you've got nothing planned, simply going out for a walk can be a magical experience.
Florida is an incredible place to retire
If you're looking for a place to retire in, there's hardly a better choice than Florida. Sarasota, Naples, The Villages, and Vero Beach are only a few cities that have consistently been ranked as top retirement destinations. Maintenance-free homes, RV parks, area golf courses, fishing, and various outdoor activities are all available in many of these locations. Retirement in Florida can't get here fast enough.
You don't have to worry about income tax
Another perfectly acceptable reason why foreigners love Florida is the fact that there's no income tax. As you're aware, money plays a significant role in whether a place is desirable for living or not. If you're looking to increase your monthly savings, Florida is an excellent choice. The absence of income tax allows Floridians to save more of their hard-earned money for enjoyable hobbies, holidays, and personal possessions.
The magnificent beaches
If you're still debating whether foreigners loving Florida is justified or not, take a look at its beaches. When the hot summer sun becomes too much, there are plenty of beaches and pools to cool off in. Get your bikinis and flip-flops ready and enjoy a wonderful day by the ocean. If you're thinking of relocating to Florida, keep in mind that South Florida has some of the best beaches in the world. Here are a few magnificent options to visit if you're in the area:
Key West,
Clearwater Beach,
Captiva Island,
Palm Beach,
Naples,
Atlantic Beach.
The nature is beautiful outside the beaches too
If you're still debating whether or not to relocate to Florida and haven't already packed your belongings despite daydreaming about the enticing beaches, the freshwater springs will undoubtedly persuade you. These springs are year-round freshwater oases with temperatures ranging from 70 to 75 degrees, and many have underground caves where you can swim. What's more, you might even get to see some manatees if you're lucky.
Foreigners love Florida due to great housing and living costs
Florida State has a vibrant real estate market, with new housing projects emerging practically everywhere. Because of the high demand, prices have gradually risen, and the median home price in 2021 in Florida is now $267,843. This shows a 7.9% rise over the previous year, and analysts predict that this trend will continue as long as the state's population keeps growing. Florida has a decent average value compared to many northern states and California, where home prices are much higher. With info like this, it's impossible not to understand why foreigners fall in love with Florida.
Planning on moving to Florida?
If some things from this list have caught your attention, you may want to consider relocating to Florida. Once you've seen what makes foreigners love living in Florida, taking this step could be great if the place has the same effect on you. Of course, moving is not all rainbows and butterflies. There's a lot of work you'll need to deal with. Hiring a trustworthy company is the necessary first step. Teaming up with AmeriSafe Moving Services might be a good idea as they have many years of experience and an abundance of satisfied clients behind them.
Florida offers great food
Florida has sun-drenched local produce and access to fresh catches from the Gulf and Atlantic coasts. Its culinary scene is a big attraction for local foodies and culinary enthusiasts, and it will give you yet another excuse to relocate to the Sunshine State. Several organizations throughout the state host their food and beverage events.
You can find great job opportunities
Finding a job can be a big concern that can make or break your decision to move somewhere. This is undoubtedly one of the many reasons why foreigners love Florida. Due to its top industries of tourism, international trade, agriculture, aerospace, and life sciences, Florida's economy and job market have been flourishing. In 2018, Florida received a total of 126.1 million visitors, which was a new high. Florida's economy was ranked fourth in the United States in early 2021, behind California, Texas, and New York.
Foreigners who love sports love Florida
Did you know that the state of Florida has ten professional sports teams? From the Tampa Bay Buccaneers to the Miami Heat, there's a bit of something for everyone. There are hundreds of other prominent minor league and college teams in the state, each with a sizable fan base. Also, a great event, the Daytona 500, takes place every year.
There are plenty of fun activities
Florida has eight of the top twenty amusement parks in the country and three of the top twenty water parks in the world. Although Disneyland, Sea World, and Busch Gardens are well-known, there are several other amusement and theme parks to visit. Many of these parks offer Florida residents discounts and provide on-site rentals for overnight stays. This explains why foreigners love Florida and never get bored of it.