Why Expats Love New York City?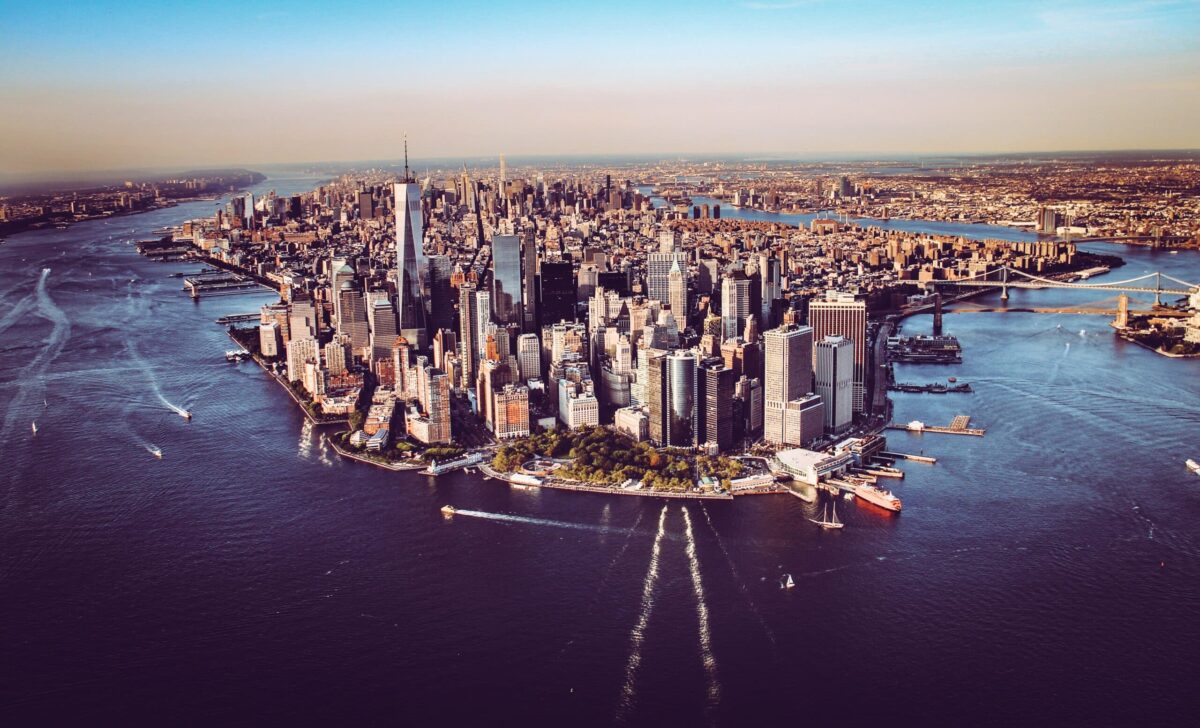 Each year, more and more people from all over the globe move to the City That Never Sleeps. This made us wonder why expats love New York City that much and what motivates them to pack up and move their entire lives here. So we did our research and prepared this article to help you understand what makes NYC so special. Maybe we'll even inspire you to make your way to the Big Apple! 
What are the cities that expats love the most?
In the entire US, no city is related to American immigration more than New York City. It's one of the most diverse and multicultural places in the world. And although it is one of the most attractive cities for expats, according to recent research, out of 57 cities, NYC took the 37th spot.
So, before we let you know what makes NYC so attractive and desirable for expats, we'll reveal the top 5 cities for expats to live in at the moment. Keep in mind that the list was based on the opinions of expats living in these cities:
The Malaysian capital, Kuala Lumpur, is leading as expats are generally happy with all aspects of life there.
The second place goes to Málaga, Spain, which had very similar results as Kuala Lumpur.
Dubai, which was the most popular place for expats for years, took third place on this list.
Fourth place went to Sydney, which got the best scores for healthcare quality.
Place number five went to Singapore, which has been one of the most popular destinations for expats for years.
Do expats love New York City, and why?
For many people all over the globe, NYC is a synonym for living in America and trying to fulfill the American dream. That's not far from true as expats love New York City. If you are wondering why, continue reading as we did our research and found out the reasons.
NYC is home to a large expat network
One of the reasons expats love NYC is that it's home to many of them. There are plenty of expat communities you can join, and everyone will be more than happy to help you find your way around this megalopolis.
Even though housing is competitive and house hunting in NYC can be pretty overwhelming, there are plenty of diverse neighborhoods to choose from. From Little Italy to Williamsburg, every part of NYC hosts expats from all over the world.
When you're new to the city, having a large community of people who have been in your shoes to rely on makes all the difference. It can make settling in this multicultural city that much easier.
Moving to NYC is easy
Another thing that makes NYC so attractive is the ability to move there easily. The experienced team from Ben Hur Moving & Storage NYC says there are plenty of reputable local movers to choose from if you want to arrange a smooth and stress-free relocation to NYC. However, there are also a lot of scams out there, so you need to be careful and watch out for warning signs.
Great career opportunities
Probably the main reason people decide to pack and relocate to NYC is excellent career opportunities. This makes the Big Apple true heaven for workaholics! Also, as opposed to many other cities worldwide, finding a job as an expat in NYC is relatively easy. Why? The answer is simple: there are many more job opportunities than in other places.
As you already know, New York City is one of the most expensive cities in the world. However, the average salary is $60K which makes it one of the highest-earning cities in the world, too. Given that NYC is home to many fast-growing companies and start-ups, you'll surely find a suitable job no matter what your field is.
Even if you don't, there are always plenty of opportunities to grow and learn new things. Although competition can be fierce, if you put in enough effort and do not give up after several bad interviews, you'll find someone who'll give you a chance to show off your professional qualities.
NYC has the greatest culture in the world
What draws people most to this fabulous city is its one-of-a-kind culture. NYC is truly a unique place with a very specific vibe! It's a crowded, busy, loud, and rude city, but at the same time, it's the most inviting, exciting, and friendly place. Whether you're single or have a family, a young professional, a retiree, college-educated, or a high-school dropout, there's a place for you in NYC.
The world's cultural capital is the birthplace of so many art, music, politics, and human rights movements. To this day, some of the most popular and significant events are hosted right in this city. If you want to be in the place where everything is happening, think no more – NYC is THE city!
That's why expats love New York City!
So, there you have it – expats love New York City for many reasons, so we can only expect more and more people from all over the world to make their way towards NYC. It's a vibrant metropolis that will make you feel at home as soon as you step foot in it. However, being new in a big city can still be challenging.