Which Is The Best Country For Construction Workers?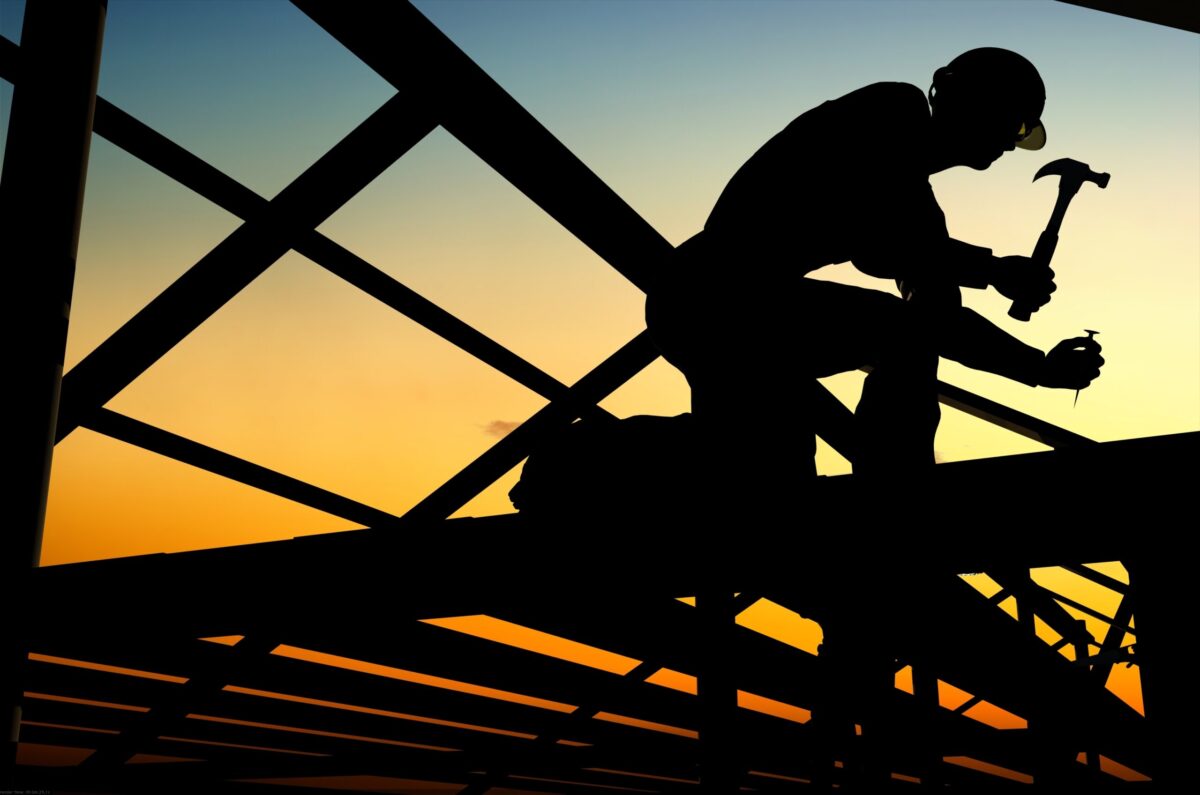 The future of the worldwide construction industry appears promising, forecast to reach $10.5 trillion by 2023 and employing more than 220 million people or 7% of total global employment. The primary drivers of this market's growth are rising home starts and increased infrastructure as a result of increasing urbanization and population expansion. 
Work Wear Guru takes a look at which countries are dominating the construction market and provide the best opportunities for construction workers. Looking at factors like the average salary, cost of living and safety, below we will rank the best countries in the world to live and work as a construction worker:
Rank
COUNTRIES
SALARY
COST OF LIVING
INCIDENT RATE
1
Switzerland
$79,159
125.02
13%
2
United Kingdom
$57,957
70.64
8%
3
Belgium
$53,501
75.79
12%
4
United States
$55,800
70.55
20%
5
Canada
$55,927
71.45
22%
6
Singapore
$43,958
82.63
5%
7
Luxembourg
$40,731
85.3
11%
8
China
$31,931
41.31
9%
9
Netherlands
$41,312
78.93
15%
10
Denmark
$45,295
88.53
20%
11
New Zealand
$39,971
76.31
14%
12
United Arab Emirates
$36,483
58.94
13%
13
Finland
$38,843
76.35
18%
14
Norway
$40,326
103.56
14%
15
Australia
$39,191
80.75
18%
 1. Switzerland
Average salary – $79,159
Cost of living – 125.02
Safety – 13%
Switzerland, which is one of the most economically and politically stable countries in the world, tops our list for the best countries for construction workers. Switzerland's construction sector is expected to increase by 2.5 percent in 2021, supported by government investments in infrastructure, residential and renewable energy projects.
The average cost of living in Switzerland is high — rent alone for a one-bedroom apartment costs around 1,400 CHF (1,600 USD). Luckily, salaries for construction jobs in Switzerland are usually high to match the costs. A person working in construction in Switzerland typically earns around $79,159 per year. With such above-average salaries for construction laborers, coupled with low incident rates ( 13%) on construction sites, Switzerland unquestionably deserves the epithet of being one of the best countries for construction workers in the world.
2. United Kingdom
Average salary – $5,9577
Cost of living – 70.64
Safety – 8%
The UK Construction Industry has been struggling on a number of fronts the past few years, not only with Covid-19 outbreak but also with the Brexit uncertainty, which had a major impact on the industry, leading to staff shortages and materials.
However, what remains clear is that UK has maintained its position as one of the best countries to work as a construction worker with an average industry salary of $57,957 and a relatively low cost of living,  way lower than in Switzerland and some other countries in the list. Moreover, UK sits at the top of the list in terms of safety, with an incident rate of only 8%.
While the future of the construction sector in the UK is uncertain at the present, demand for permanent professional personnel is growing as businesses attempt to acquire expertise ahead of a potential skills shortage. To this end, employees considering to land a gig in construction will find UK a great place to lay a hat and embark on a successful career
3. Belgium
Average salary – $53,501
Cost of living – 75.59
Safety – 12%
Belgium has exceptionally high living, healthcare, and educational standards. It is also one of the world's safest and most peaceful countries. Its geographical location supports its expanding economy, which is powered by a very diverse economic base of both industrial production and service industries. When it comes to construction, the industry is projected to grow $94.5 billion by 2024.
Construction workers would want to move to Belgium and benefit from the country's open economy. Despite having a relatively high cost of living, Belgium continues to attract job-seeking construction workers due to competitively high salaries ($53,501) and the high quality of life it offers.
4. United States
Average salary – $55,800
Cost of living – 70.55
Safety – 20%
With a projected growth rate of 3.1% in 2022, construction is one of the fastest-growing industry in the U.S. ABC expects occupations in construction to add a whopping 430,000 new jobs to meet the demand.
The US comfortably earns a high ranking in our list as the industry remains supported by many jobs available and an average salary of $55,800 per year. However, 20% of worker fatalities in the US are in construction, which calls for a continued incentive to improve safety on construction sites and avoid life-threatening conditions due to factors construction workers cannot control.
5. Canada
Average salary – $55,927
Cost of living – 71.45
Safety – 22%
Canada is heavily urbanized, with major and medium-sized cities housing 82 percent of the population. It scores highly in terms of quality of life, education, economic freedom, government transparency, and civil rights on a global scale. Besides that, Canada boasts a highly developed construction industry, employing over 1.4 million people and generating over $141 billion annually to the economy.
On top of plentiful job opportunities, construction workers in Canada earn an above-average salary ($55,927) and benefit from an affordable cost of living (unquestionably much more affordable than in Switzerland, Singapore and other countries in this list).
6. Singapore
Average salary – $43,958
Cost of living – 82.68
Safety – 5%
Singapore has consistenly ranked as one of the best places to live, with a good work/life balance, exceptional educational options and excellent healthcare. The fact that it also provides a high earning potential in construction ($43,958 per year) is a bonus.
Singapore also has the second-lowest incident rate in our list at 5% trailing only Poland at 4%. The overall number of workplace injuries for 2020 in Singapore decreased by a whopping 18%, from 13,779 in 2019 to 11,350 in 2020, while workplace deaths decreased from 39 in 2019 to 30 in 2020. This equates to a workplace fatality rate of 0.9 per 100,000 employees (2020 National WSH Statistics).
8. China
Average salary – $31,931
Cost of living – 41.31
Safety – 9%
Another country topping our list is China. Its massive building sector is expanding at a breakneck pace and will add $2.1 trillion to global construction production by 2030. Opportunities for construction workers are excellent in China as the country generally pays above-average construction wages ($31, 931), features a modest cost of living (41.31) and has low workplace injuries at only 9%.
9. Netherlands
Average salary – $41,312
Cost of Living – 78.93
Safety – 15%
Dutch construction industry has been expanding at a fast pace, contributing around EUR 70 billion and accounting for 4.5% of GDP. The Netherlands is not the most affordable country in Europe. In fact, according to our list, Netherlands is the 8th most expensive country to live in. However, despite the high cost of living, you can live and work in this charming part of western Europe without breaking the bank.
The average salary of a construction worker in the Netherlands is $41,312, which is more than enough to cover other expenses. Moreover, incident rates in the Netherlands are relatively low, making it reasonable for a construction worker to move here and benefit from plentiful job opportunities.
15. Australia
Average salary – $39,191
Cost of Living – 80.75
Safety – 18%
Construction employment in Australia currently stands at 1.18 million construction workers with a gross value-added amounting to over 130 million Australian dollars. While salaries for construction workers in Australia are relatively high ($39,191), life in this country certainly comes with a price tag. Australia has the 12th highest cost of living in the world, with USA and UK trailing behind.
Another worrying fact for construction workers looking forward to move to Australia is that construction industry carries a high risk in this country. During an eight-month span, there were 102 incidents reported from 559 companies. This also explains why Australia scored lower in our list for best countries for construction workers.