Which Countries Are Most Popular For Study Abroad?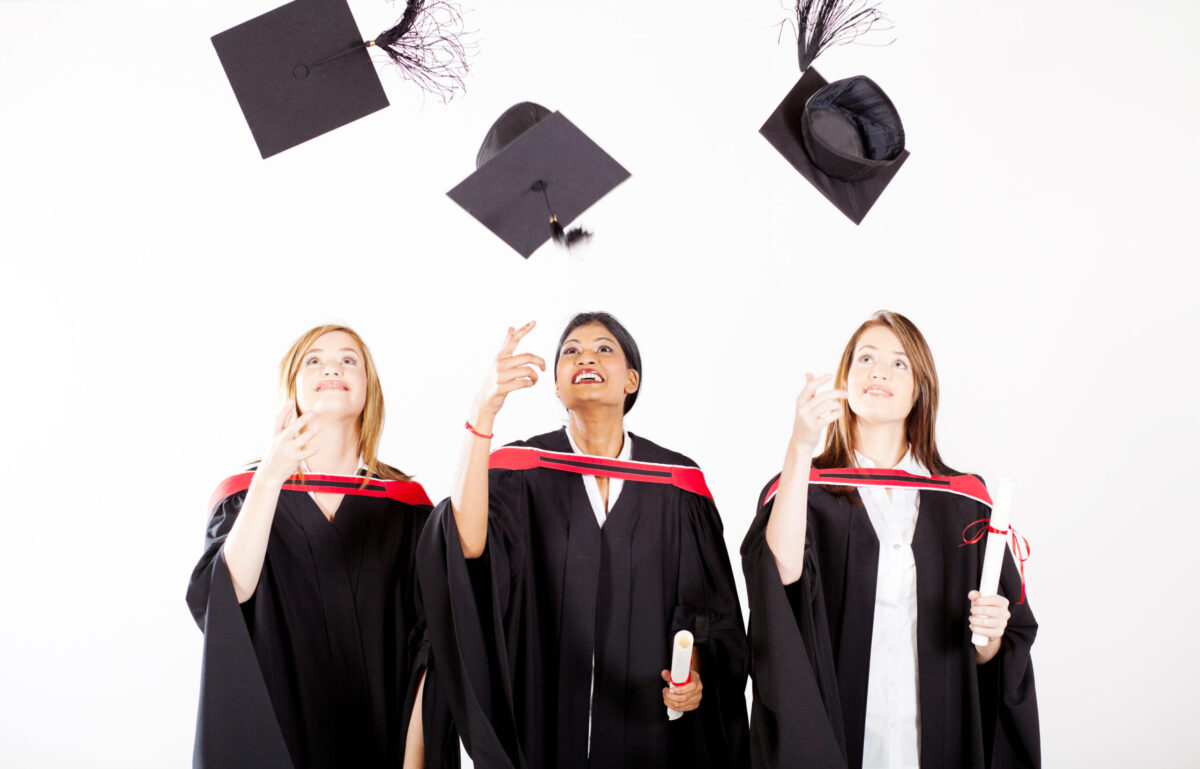 Research from financial services provider, Remitly, into where students from each country are looking to study abroad.  Top spot Canada was favoured by 36 countries in total, followed by Spain (13) and England (10).  The research also revealed Harvard as the most searched for university in the world, followed by the University of California and University of Oxford
Financial services provider, Remitly has revealed that Canada is the number one location people are looking to study abroad in, having topped the wish-lists of 36 other countries.
Following the easing of COVID-19 related restrictions in many parts of the world, students are once again returning to campuses and lecture theatres, in turn enabling many to start their studies overseas. Taking this into account, Remitly has looked at global Google search data to find where students in over 160 countries would like to study abroad the most. This was achieved by ranking average monthly search volume for phrases commonly associated with researching an overseas education, with the most searched for location within every country topping their specific rankings.
With a fantastic quality of life and cost-effective university fees, Canada proved a clear favourite for everywhere from France and South Africa, to the United Arab Emirates.
Spain came in as the second most popular study destination for 13 countries, including USA, Argentina and Chile, whilst England, home to prestigious universities such as Oxford and Cambridge, ranked 3rd, being the top pick for the Netherlands, Poland, Finland and seven other countries. English students meanwhile proved most interested in taking their studies up to Scotland, with the likes of The University of Edinburgh proving popular.
Ranking in a combined 4th place, Japan, France and the USA were all favoured by students from 9 countries, with America proving a favourite for those in Spain, Russia and China amongst others.
Where the World Wants to Study: Top 10 Countries
| | |
| --- | --- |
| The Top 10 Countries for Studying Abroad | Number of countries searching to study here the most |
| Canada | 36 |
|       2. Spain | 13 |
|       3. England | 10 |
|       4. Japan | 9 |
|       4. France | 9 |
|       4. United States of America | 9 |
|        7.  Australia | 8 |
|       8. Germany | 7 |
|       9. India | 6 |
|       9. Kuwait | 6 |
|       10. Netherlands | 4 |
|       11. Portugal | 3 |
|       11. Russia | 3 |
|       11. Taiwan | 3 |
|       11. Poland | 3 |
|      15. Malaysia | 2 |
Canada is clearly the most desirable place to study abroad, it was the most searched place to study in over 20% of the countries analysed. Canada boasts 10 esteemed universities within the world's best 250, including the University of Toronto, McGill University and the University of British Columbia, affording students ample opportunities to excel in their chosen field. But education isn't all that's on the table, as Montreal, Toronto and Vancouver are often voted as some of the best student cities for culture, nightlife, transport, safety and living costs.
However, Canadians themselves are seeking out the multi-cultural study experience France has to offer, which also presents attractive tuition rates, highly ranked student cities and an appealing sophisticated lifestyle.
Where the World Wants to Study: Top 15 Universities
In addition to researching the most popular countries to study in, Remitly has also honed in on which universities students aspire to enrol in most around the globe.
Looking at global search data for 2,000 of the world's highest rated universities as ranked by the Center for World University Rankings for 2021-22, Harvard University stands tall as the most searched for. With a host of prestigious academics, US presidents, Nobel Prize winners and celebrities graduating from there, it's no surprise a place at Harvard is so desired, in addition to there being a lot of intrigue surrounding the Ivy League university.
| | |
| --- | --- |
| University Name | Country |
| Harvard University | United States of America |
|       2. University of California, Los Angeles | United States of America |
|       3. University of Oxford | England, United Kingdom |
|       4. Columbia University | United States of America |
|       5. Stanford University | United States of America |
|       6. University of Cambridge | England, United Kingdom |
|       7. University of Toronto | Canada |
|       8. Yale University | United States of America |
|       9. Cornell University | United States of America |
|      10. Duke University | United States of America |
|      11. North-West University | South Africa |
|      12. University of California, Berkeley | United States of America |
|      13. University of Delhi | India |
|      14. University of the Punjab | Pakistan |
|      15. Anna University | India |
Harvard is among seven American universities that make up the top 10 list, hinting that more people are searching for specific universities in the US, rather than for the country as a whole. English universities Oxford and Cambridge both make the top 10, ranking 3rd and 6th respectively, whilst Canadian University of Toronto also makes an appearance at 7th.
Whilst being famous for their college lifestyle and cutting-edge education, American universities don't completely dominate, as The University of Delhi and Anna University both feature from India, and South African North-West University comes in just outside of the top 10.
Jago McKenzie, Head of Region, UK at Remitly commented:
"Studying abroad allows students to broaden their horizons by exploring new cultures, languages and gaining valuable experience. It's great to see that studying abroad is a possibility again, and that there appears to be appetite for it, as we believe in diversifying talent and making it as easy as possible for brilliant minds to learn where they can shine brightest.

It's also wonderful to see such a variety of countries across multiple continents drawing educational talent, and whilst American universities do dominate the university search rankings, we were pleased to see Indian, Pakistani, English and South African universities are making their mark too.

However, amongst all of the excitement of students returning, it's worth being mindful of the fact that studying overseas can be daunting for some. We hope to take some of the stress out of the experience, by making transferring money between two homes the easiest part of the course".
To view maps, including further regional breakdowns and the top 25 most searched universities in the world, visit: https://www.remitly.com/gb/en/landing/where-the-world-wants-to-study