Where in Spain? Which Costa Really Is The Best?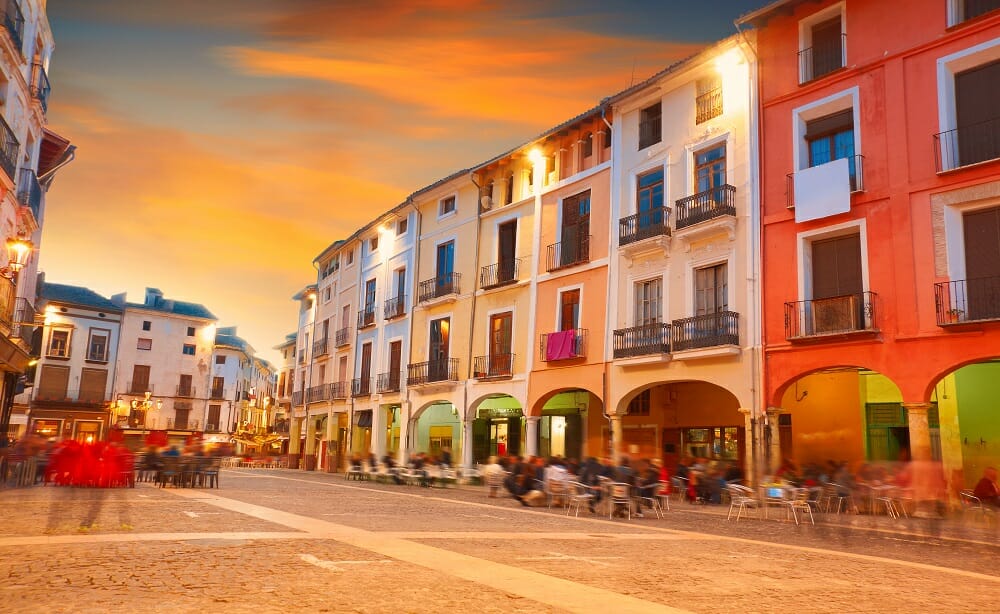 Spain remains the most popular destination for Northern Europeans to move to in Europe whether to work or retire.  The Costas are the most popular destinations, but what are the advantages of each?
Written exclusively for Expat Network by Sarah Gomez of the Costa Blanca Property Portal www.Javea.Properties
When would-be expats decide to move from the more northern parts of the world to Spain, their main reasons for moving are usually the same; they want to enjoy the beautiful weather, the fabulous beaches, a healthy Mediterranean diet, and did we mention the beautiful weather? Just about all regions of Spain offer these fabulous advantages over countries like the UK, Holland or Germany, so choosing a region can be a difficult choice.
Other than the prementioned reasons for relocating, a large percentage of people relocate to Spain because at some point they visited the country and fell in love with a particular resort or area. However, if you have decided to make the move and do not have a specific region in mind, it is very important you research to find out all you can about as many provinces and municipalities in Spain as possible.
Spain is a vast country, and when you consider for example how different your life would be if you lived in the isolated Scotland Hebrides or in the centre of Manchester, you will have an idea of how just like in Britain, different villages and cities in Spain offer a completely diverse lifestyle.
The area you decide to move to will depend on a number of factors including how easy it will be to reach your home country from your new home, employment opportunities, the cost of buying or renting a property, and if the area matches your social expectations.
In this article we will take a look at the three most popular relocation destinations in Spain for expats, namely the Costa Blanca, the Costa del Sol and the Costa Brava.
The Costa Brava
The Costa Brava has some of the best blue flag beaches in Spain and boasts more award-winning restaurants than any other region. On and around the Costa Brava there is plenty of good entertainment on offer, with opportunities to enjoy lively nightlife, outdoor activities, shopping, museums and many other places of interest worth visiting.
The beauty of "The Wild Coast" means that the area is very popular in the tourist season, but some resorts can be quiet and largely boarded up between November and Easter.
What you should know before deciding to move to the Costa Brava
Consider the climate
During the winter months of December, January and February, the Costa Brava can be quite a chilly place and snow is not unusual, although when it snows it rarely lies for longer than a day or two. The summer month temperatures of July and August can reach around 30°C. and rain is usually experienced only in short downpours in the summer, which are a welcome respite from the heat. During the early spring or late autumn, the weather is likely to be somewhat changeable and although you might get to enjoy warm days it can become quite cool at night, and by November you will likely want to turn the heating on.
Social life
There are many foreigners living on the Costa Brava, but they are from a myriad of countries. Cataluña, which is home to the Costa Brava and neighbouring Costa Dorada, has almost 7.5 million inhabitants, and is the second most inhabited region in Spain after the considerably larger Andalucía. Cataluña is home to 885,000 non-nationals, which equates to almost 12% of the population. Of these, just 255,000 are from EU countries (at the time of writing the UK is still part of the EU), while 630,000 are from outside the European community. Non-EU citizens living the area are largely represented by Moroccans, Indians, South Americans and Chinese.
Therefore, If you are considering the Costa Brava as a relocation town, don't expect to find as many organised activities for expats as you will find in other regions. While you will soon get to know other expats, socialising is likely to be bars as there is not the concentration of UK expats you find on the Costa Blanca and Costa del Sol, where there are enough foreign residents for get togethers and group activities with their fellow countrymen.
Working on the Costa Brava
Most work on the coast is seasonal, and unskilled work such as in a hotel or restaurant will not pay enough to keep you all year. The more southern parts of this coast are close enough to Barcelona to commute, but you would need to find a job that pays well enough to cover the travel costs.
If you are a trade person, such as a plumber or painter and decorator, you could struggle to find enough clients within the expat communities, and the Spanish understandably prefer to deal with someone who speaks the language perfectly. This is not the case on the other two coasts we will be looking at, the Costa Blanca and the Costa del Sol, as the expat communities are larger and like the Spanish, foreigners also prefer to hire someone who they can communicate with in their own language.
Schooling
The resort of Lloret de Mar has a higher number of foreign residents than other Costa Brava resorts, as it is a popular town during the summer months and therefore offers more work opportunities than smaller resorts. However, even in Lloret there are no international schools, the closest is more than 30km away, in a village just outside the town of Girona.
In summary
To summarise, while the Costa Brava is a beautiful area, it does not enjoy the milder winters experienced on the more southern coasts and finding a job that pays enough to keep you all year round could be a challenge. If you have children of school age, the most practical recourse will be to send them to a local Spanish school, which might be difficult for them as lessons are always taught in Catalan. You'll find yourself living amount plenty of other ex-pats but may not meet many from your home country.
The Costa de Sol
It's not difficult find entertainment and things to do on the Costa del Sol at any time of the year. You can take in local culture, go shopping in the many stylish shops, or enjoy a range of social and sporting activities. There are, of course, some great beaches on the Costa del Sol, but you will also find quiet picturesque coves, large wildlife parks and some intriguing places of interest.
When it comes to eating out on the Costa del Sol, you will find every choice offered, from tapas cafes to Michelin-starred restaurants. The mild winters make this coast an all-year-round destination for golfers who can choose from dozens of world-class courses located in the region.
Chic Puerto Banus in Marbella and the 24-hour square in Benalmadena are popular local hotspots for having a lively time in the evening and throughout the night.
If you get bored of the beach and lazing in the sun, there are many picturesque villages to be explored just a few miles away from the busy coastal resorts. These "white villages" are worth a visit to see the traditional houses, which are whitewashed with a blend that has been used since Arab settlers lived on the coast in times past.
What you need to know before deciding to move to the Costa Del Sol
Consider the Climate
This stretch of coast enjoys an average 2,900 hours of yearly sunshine and average temperatures of 18°C annually. However, during the summer months temperatures can soar to the mid-30s and may be on the high side for some, particularly if you are working in a kitchen! If you do not do well in a very hot climate, summer on the Costa del Sol may take its toll, and you would be wise to consider a more northern part of Spain.
Social life
Approximately 7.5% of Spain's foreign residents have chosen the Costa del Sol as their second home. Many of these hail from EU countries mainly the UK Germany and France; therefore, if you like to the idea of mixing with your fellow countrymen abroad, the Costa del Sol is a viable choice.
Working on the Costa Del Sol
Due to the high number of tourists visiting in the area annually, there are job vacancies to be found in the tourism sector. However, like on the Costa Brava this will largely be seasonal work. On the plus side. unlike on the Costa Brava, the larger number of EU expats means trades people are likely to find enough customers from their home countries to keep them in work all year round.
Schooling
There are many international schools on the Costa Del Sol catering for children of all nationalities. If you wish your child to be taught in English, you have a wide choice of possible education facilities situated between Estepona and Malaga.
In summary
The Costa Del Sol is a practical relocation spot and one which is chosen by many expats due to the fabulous weather. However, if you are heat sensitive, it is probably not the best place to choose in Spain. There are more job opportunities in this area for foreigners then on the Costa Brava. One downside of the Costa del Sol is property is relatively expensive compared to other parts of Spain. This coast is a good choice if you have children of school age and would like them to be educated in their own language while also learning Spanish.
The Costa Blanca
When people choose to relocate to Spain, the most popular destination is the Costa Blanca. One of the key reasons for this is that people have experienced enjoyable holidays in this area, and it holds happy memories for them. Another reason the British are attracted to "The White Coast" is it is already home to numerous UK expats, and the region caters to the British and their tastes.
The Costa Blanca boasts some of the most stunning beaches in Spain, the perfect setting for relaxing and soaking up the sun if you want a leisurely day. For those looking for a little more excitement at the beach, there are a range of water sports offered at most resorts. Scuba diving is wonderful for anyone who wants to enjoy the tranquillity of life beneath the waves, while adrenalin junkies may enjoy jet skiing, parasailing or flyboarding. Other outdoor activities you can enjoy in the area include hiking, cycling, horse riding and climbing. The mild climate means that you can partake in these activities throughout the year.
Another way to enjoy the outdoors is to soak up the wildlife and nature or visit one of Costa Blanca's many parks. Some of the best places to visit to see wildlife and fauna are Guadalest Valley, the Parque Natural de Penyal D'Ifach in Calpe, and the Playa del Granadella.
Javea
Apart from Benidorm, there are many other beautiful resorts on the Costa Blanca, which have become a mecca for expats, including Javea. Javea is home to the very clean and well maintained Arenal beach, with spectacular scenery and water shallow enough for young children. One and a half miles from the beach, is the old village of Javea, which comprises attractive whitewashed apartments and townhouses. The historic part of Javea is much more traditionally Spanish than any of the other popular resorts on the Costa Blanca and has some delightful old streets to explore and a good selection of bars, cafes and interesting local shops.
Javea is unusual in the aspect that more than half of the town's population consists of foreigners, mainly represented by the UK. It is little wonder so many people choose this resort, because not only does it have a choice of three excellent international schools, but it is very accessible and within practical travelling distance of both Alicante and Valencia airports with numerous flights to and from the UK daily. Mac McCarthy who owns Valuvillas, a successful Estate Agent s in Javea, has seen a dramatic increase in the last few years regarding enquiries from families looking to relocate to Spain. He says, "When we moved to Spain 30 years ago, I think we had the youngest children in the area, but now, younger parents are moving to the area hoping to start a new life in the sun". He continues, "It's not just about people buying retirement homes, it's now more about families looking to set up home, invest in a business and create a whole new lifestyle for them and their children. It really is a whole new way of life for most of them and we are happy to help them sort out medical, schooling and the legal requirements that are required to live and work in this fantastic part of Spain. "
What you should know before deciding to move to the Costa Blanca
Consider the climate
The Costa Blanca enjoys an idyllic climate, with warmer winters than the more northern Costa Brava, but without the scorching heat that can be uncomfortable typical on the Costa de Sol. The town of Javea even has a unique micro-climate and has been designated by the World Health Organization as one of the healthiest places to live on the planet. The 2500 feet high Mongo mountain range protects Javea and its residents from harsh Northern winds, and temperatures in the winter rarely drop lower than 12°C.
Social life
This part of Spain has the highest number of expats in the country, with 13% of all foreign residents choosing the Costa Blanca as their new home. Due to the many UK expats living on the Costa Blanca, you'll find plenty of social activities for English speakers such as chess, bowling and craft clubs, sports teams, and fundraising groups for various causes.
Working on the Costa Blanca
Like in other parts of Spain, many jobs on this coast are seasonal. However, the large number of English speakers living here all year round leads to job opportunities for foreigners, not restricted to the usual bar or restaurant work.
Foreign-run business including estate agencies, beauty salons and independent shops also fare better than in other parts of the country as the English-speaking community are keen to support businesses who speak their language.
Schooling
Costa Blanca expats have an impressive choice of international schools, including The LAUDE Lady Elizabeth School in Javea, which has enjoyed an excellent reputation since first opening in 1987. This school caters to children form 18 months to 18 years old of all nationalities, and pupils are taught by native English and Spanish speaking staff, with a focus on fluency in English as the goal for all pupils.
In summary
To summarise, the Costa Blanca is the most popular part of Spain for both tourists and those looking to relocate alike. The climate is considered one of the best in the world, in particular, the microclimate of Javea. International schools are plentiful in the area, so your children can continue their schooling in English while also learning Spanish, and Valencian, a dialect of Catalan. For UK nationals, this part of the world really is a home from home, with many British supermarkets, tradespeople, medical and legal professionals operating in the area.