What's There To Do In Malta As An Expat?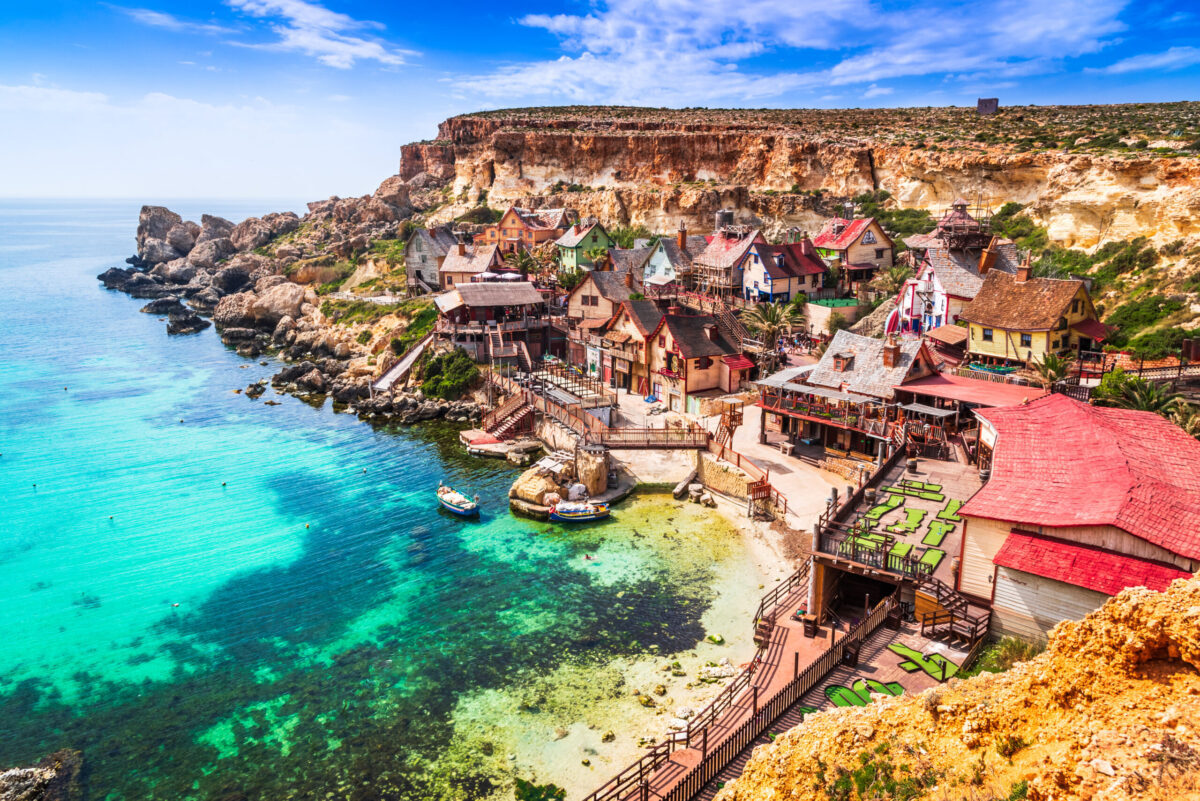 Malta is a beautiful, laid-back island in the Mediterranean that boasts 300 days of sunshine per year and a thriving expat population. The island has a long and storied history, gorgeous scenery and a unique island culture to take in.
Whether you're looking to retire or move to Malta, you've probably wondered what attractions and activities the island has to keep you busy. Whether you're into history, outdoor activities, or just want to enjoy a show, Malta has plenty to do.
History
Exploration is the name of the game when it comes to Malta's history. The Tarxien Temples, Fort St. Elmo, and St. John's Co-Cathedral are all wonderful places to explore and learn about the history of the island.
If you're looking for a more laid-back approach to taking in the past, you should definitely check out their National Museum of Archeology or stroll through the public gardens. The San Anton Gardens are actually the residence of Malta's president, however, the space was given to the public in 1882 and anyone can take a stroll through the grounds.
One of the best spots to grab souvenirs or pieces of traditional art is the Ta'Quali Craft Village. From hand-blown glass to leather and ceramics, all of the crafts are made by locals and you can watch to learn how they're made while you're there.
Outdoor Activities
As a small, island nation, you're never far from the beach in Malta. Historic fishing villages dot the coastline, world-class dive spots, and caving are all easily accessible.
With a good surf fishing rod, any beach can be a great fishing spot. You can also visit one of the many marinas and charter a boat to fish farther out into the Mediterranean.
There are plenty of artificial reefs in the shallow waters around Malta, offering great snorkeling and diving opportunities. You can also explore shipwrecks dating back to the Second World War, including the wreck of a destroyer the HMS Maori. As it sits only 14 meters down, it's a great beginner's dive spot if you're just getting started.
Comino is an uninhabited island that sits off the coast of Malta with a ton of underwater caves and an excellent reef. If you'd rather go on your caving adventures without donning scuba gear, you should check out Ghar Dalam Cave and Museum. The site contains fossils from all the way back during the Ice Age, and up until 1911, it was still inhabited by people.
Theatre and Culture
The Manoel Theatre and Museum is a beautiful, intimate theatre where you can take the time to catch a show. The venue features music concerts, opera, ballet recitals, and sometimes other music events.
The overall culture of the island is laid back, and you can sit and enjoy freshly caught seafood or relax in a cafe. With some of the oldest buildings in the world still standing, you can really soak up the old-world feeling of the place.
Conclusion
Malta enjoys some of the best weather on the planet and is a welcoming place for expats that originated really anywhere. What's actually surprising is that even though costs are rising, it's still ranked as one of the best and cheapest places to retire.