What You Need To Know Before Renting Property In Spain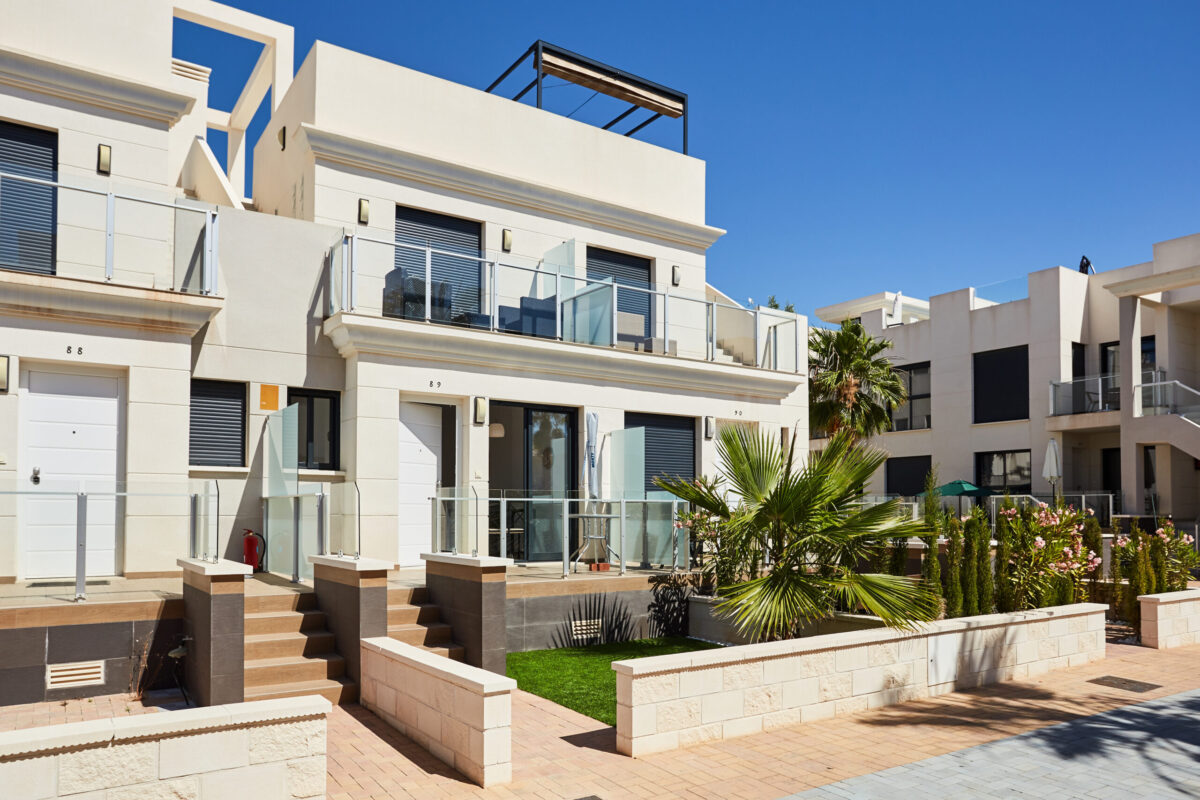 There are many advantages to renting rather than buying in Spain and it is worth considering renting initially even if you plan to buy. How do you find a rental property, what are your options and how does the rental process work? Here we set out what you need to know before renting in Spain
When moving to Spain renting rather than buying property can be a very good option. Even if you ultimately aim to buy it is well worth renting for a period while you get to know the country and what it is like to live there. It will give the chance to familiarise yourself with the local property market, ensure that you know the different areas within your chosen region and ensure that the lifestyle is all that you have imagined.
Renting long term is also a viable alternative to buying a property. It gives you flexibility if your circumstances change or you decide that you would prefer a slightly different area. It does not tie you financially to the ups and downs of the Spanish property market.
Finding a Rental Property in Spain
Rental properties in Spain are generally marketed by an estate agent (inmobiliarias) or direct by the owner. The most efficient way to find what properties are available is to look at one of the online property portals where you can specify the type of property you are looking for (villa, apartment etc), the price range, number of bedrooms and whether you require a pool and sometimes other facilities. This enables you to see the sort of properties available in your price range and then contact the agents to arrange viewings.
The main property portals that are easy to use in English are:
Once you have found properties on the portal you can contact the agencies through the portal or direct. Estate agents are paid by the landlord, but some will offer to help you to find a property and will charge a fee for doing so of up to one month's rent.
When looking for a property to rent there are basically short term (tourist) rentals of less than two months of holiday properties and longer-term rentals when the property is your main and/or long-term home. Many landlords place their property on the market for longer terms rentals over the Winter. These Winter Rents will allow you to rent a property between September and June (or shorter periods) leaving the landlord free to take advantage of the higher summer rental market.
Type of Property
You need to decide on the type of property that will suit your needs in Spain. You need to decide whether you want to live in:
Apartment – These tend to be close to the centre of the action in the resort and you will not generally need a car to get around as everything is likely to be within easy reach. A communal pool and other amenities may be part of the lifestyle. If you like to be able to step out of your door to access shops, bars and restaurants this may be a good option. On the other hand, if you are not keen on the noise that naturally comes with apartment living in the centre of a busy resort this may not be for you. They are less suitable for people with children and pets.
Townhouse – Semi-detached properties and townhouses are increasingly popular and seen in modern developments around Spain. They tend to have more varied living accommodation than an apartment, but often have a shared pool and other facilities and may be in the same complex as apartments. They also have some of the advantages of a villa at a lower cost and with fewer maintenance issues.
Villa – A detached property with a pool and a garden is part of many people's image of retirement to Spain. This will give you more space generally and a price to go with it. You should check whether pool maintenance and a gardener are included in the rental price. Villas are generally in the urbanisations (residential developments) away from the centre of town and so a car will often be essential.
Finca – The option of finding a rural property inland away from the hustle and bustle of coastal living can have many advantages. These properties tend to be cheaper (although costs are rising) and can certainly provide a quiet life. For some however the quiet and peaceful lifestyle can be seen as isolation and drudgery.
Another factor to consider is whether you want a furnished or an unfurnished property. Unfurnished properties are not easy to find in most coastal areas and are only available on long lets. Furnished properties vary in terms of what is included and if you view the property while the previous tenants are still in occupation you should ensure that you know what is provided and what belongs to the tenants. Getting the inventory in writing is, as ever, important.
Securing the Property
You will be normally be required to pay one month's rent to secure a property. This will be turned into part of your deposit once the rental agreement has been signed.
You will generally be asked to supply:
Evidence of ability to pay, such as proof of employment
NIE (or tax identification number)
Passport of ID
Personal references
Additional evidence may be required to demonstrate ability to pay, including potentially additional months' rental payments or a bank guarantee. Additional rental payments are capped at two months if the landlord is a corporate entity rather than an individual.
In Spain the agent's fees, often equivalent to one month's rent are generally paid by the tenant.
Rental Agreements
It is very common for properties to be offered on an 11-month tenancy. This is the practice as many landlords incorrectly believe that this will limit the tenant's rights. In reality if the property is used as a permanent residence rather than as a temporary holiday home Spanish law says that the tenant has the right to renew the tenancy annually for five years (a change from three years for tenancies after 9th March).
The tenant must give one month's notice that he does not want to renew for another year or it will automatically renew. At the end of the five-year period the tenancy renews for a further three years unless the landlord gives four months' notice or the tenant gives two months' notice.
The landlord has limited rights to remove the tenant assuming the tenant behaves and rent is paid. Even if the rent is not paid it has to be for an extended before the landlord can evict and the court proceedings can be slow. The landlord can make use of what is referred to as a 'Necessity clause', where he needs the property for personal or family use, but this must be expressly worded in the contract to be triggered by a landlord and he must be able to demonstrate a genuine need. This can only be used after the first year of the tenancy is complete and the landlord must give at least two moth's notice.
Even if the landlord sells a property the buyer must honour the full terms of the lease.
Both parties can agree that costs for maintenance, services and taxes related to the property are the responsibility of the tenant, but if they do then this must be added to the contract.
The landlord can require an increase in the rent, but it must be in the original agreement and specified on renewal and will be based on a national index.  Unless the agreement specifies otherwise the landlord can increase the rent by up to 20% if he has made improvements (not regular maintenance) to the property.  The rent increase can apply one month after completion of the works.  He must, however, provide proof of the costs and the calculation of the increase.
To assist you in planning your move to Spain download our Guide containing all the information you will need to make the move: