What Recruiters Look For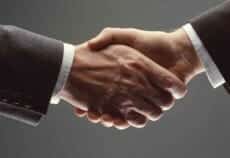 What recruiters look for in a candidate.  While there is no sure-fire way to land the job of your dreams, there are steps you can take to ensure you stand out from the crowd and give yourself the best chance possible.
First impressions 
It's important to remember that first impressions count. A recruiter may only spend 20 to 30 seconds glancing at a CV, so ideally you should tailor it to a specific application. Think about what skills and qualities the recruiter is looking for and why and then organize and present your information accordingly, perhaps by including a section at the top of your CV highlighting relevant training, technical, soft skills and works experience. 
The key is to keep your CV short and sweet. Overly long resumes can be off-putting as recruiters only have a limited time to review applications so we would recommend they are kept to two sides of A4 wherever possible.
Make sure your CV is interesting to read and flows in a logical manner. Obviously, you must include personal details such as name, address, telephone number and email address but it's also an idea to include a personal profile, an optional paragraph that provides a short, punchy summary of your individual qualities.
After this you should outline your employment history in reverse chronological order, including any placements and voluntary work, leaving no gaps in your recruitment history. Again, it's important to highlight your technical skills as well as your softer skills. Candidates with excellent communication skills are highly sought after so make sure you highlight any team working experience.
After this you should list your education and qualifications, giving particular prominence to those deemed to be the most recent and relevant. Make sure you include the names of the education establishments at which you studied, employers want to know where you obtained your degree and other qualifications. It's also important to outline any additional skills, training and memberships, including all your software skills as well as details of any additional language skills. Also include any extra training achieved you feel relevant to the post, such as workshops, seminars or courses. 
Don't forget to provide the contact details of two referees. These could be one from university and the other from an employer, or if you have gained extensive experience since finishing full time education, could be from two previous employers. If possible, select referees who are appropriate to the specific job for which you are applying and always ask permission beforehand.
Finally, make sure you double check for spelling and grammatical errors as one simple mistake could put you out of the running.
Be prepared 
Once you have secured an interview it's important that you take time to prepare. Research the company and the role, think of the questions you may be asked and formulate the answers. You should pre-prepare about four or five scenario-based answers to common questions such as 'how do you cope under pressure?' or 'what are your strengths and weaknesses', ensuring you are able to back up your claims.
Again, first impressions count, so make sure you are dressed appropriately for the interview and arrive in plenty of time so you are not flustered. Remember the interview starts the minute you step through the door, so act professionally throughout.
The first part of the interview is crucial. It is often suggested that a hiring decision can be made within the first five minutes. Wait until the interviewer sits or offers you a seat before sitting down, shake their hand firmly if it is offered and make sure you smile and make eye contact throughout the interview to show you are engaged and interested.
It's important that you build a rapport so firstly make sure you find out the rules of engagement. You don't want to interrupt the interviewer with questions if they prefer you wait until the end of the interview, so find out.  Listen to the conversational style of the interviewer. Is it upbeat and chatty or minimal and formal? Whatever their chosen interview style, you should try to mimic this tone. It's also important that you are aware of your body language during the interview, avoiding closed positions, and show your enthusiasm for the role.
When the interviewer has completed gathering the information they require and offers you the chance to ask questions, use this opportunity to find out further details about the job role and working culture of the company and discuss opportunities for job progression and investment in professional development. Your energy, interest and passion for the job will be enhanced by asking questions, separating you from candidates who depend on their CVs to speak for them.
Do not ask the interviewer about salaries. If they ask you what you would like to be paid, try to avoid answering. Point out that while salary is important you are interested in career progression and the opportunities and experience the role would provide. If the interviewer continues to push for a salary figure, provide a figure that is slightly above what you would be willing to accept, after all you don't want to price yourself out of the running.
When the interview has finished, shake hands with the interviewer and thank them for their time. Follow up any interview with a letter or email of thanks, showing appreciation of their time and reiterating your continued interest in the post. Finally, if your interview is unsuccessful, don't take it to heart, ask for feedback and use this constructive criticism to increase your chances in the future.
Author: Mark Ballard is Associate Director at NES Global Talent.