What Makes LA A Great Place For Your Career Move?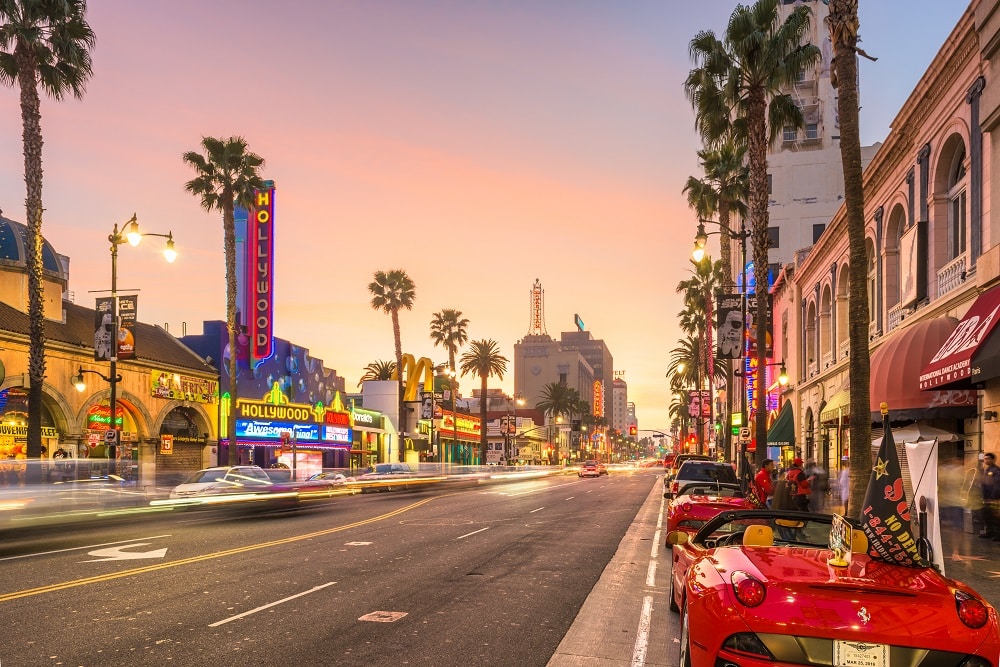 Housing around 4 million people, Los Angeles, or more popularly known as the City of Angels, is the third-largest city in the world. Also called the home of Hollywood, LA is a geographically vast and diverse playground of opportunity.
Written exclusively for Expat Network by Victoria Berman of AvocadoPesto
Because it is a melting pot of various cultures, LA has a lot to offer to anybody looking to settle there. From the perfect Mediterranean weather and exquisite cuisine to the flourishing art and entertainment industry, there is truly something for everybody.
If this excites you, consider making your next career move to LA. It has 88 cities you could choose from, so you are very likely to find the right job. If you are in the middle of your research or have already landed a job offer, you could be wondering where to live in LA. We understand that with so many options available, it can be challenging to narrow down what is right for you. We suggest you hire a mortgage broker in Los Angeles who will offer professional help in taking care of the financial technicalities so that you can have an easier experience looking for your ideal home.
If you are still wondering why you should make a career progression to LA, here is a complete list of reasons why it is an ideal location to work in.
The Diverse Economy
Owing to its immense population and large size, LA has a lot to offer in terms of employment opportunities. Here you find diversity not only in terms of the people but also in the economy itself.
Los Angeles is famous for its entertainment industry and benefits immensely from the employment opportunities it generates. Known as the home of dreams and fantasies, many aspire to land jobs in the movies, whether as actors or in production teams. It also has a giant recording industry that employs thousands of workers each year in various capacities.
So if you want a job in the media industry, then LA is the perfect destination for you. Working directly in the hub of art, entertainment, and culture will give you the right exposure you need to make leaps and bounds in your career.
While LA is predominantly about the entertainment and service industry, there is more economic complexity to the city than meets the eye. It is immensely dynamic with a flourishing tech space, a rapidly growing international trade industry, and aerospace and transportation businesses.
Because there is a range of diverse economic opportunities, your career could progress however you please. You could land a big jump or switch sectors. Ultimately, LA will allow you to do it all.
Entrepreneurship Opportunities
As we mentioned earlier, LA's tech scene is exploding at the moment, which has made it the hub of successful entrepreneurs. This has happened because of the endless market potential LA has to offer.
Because it is the epicenter of entertainment and service, LA has become a concentrated mix of individuals with unique and in-demand skill sets. This, coupled with the ample opportunities presented by various other booming industries, means that there is a large playing field for product innovation.
This has resulted in creating a startup culture where multiple young entrepreneurs are unleashing their creative juices to launch innovative businesses and products. A boom in entrepreneurship has led to an increase in incubators and accelerators, which means that there are plenty of opportunities for ideas to grow and flourish.
If you've got a business idea in your pocket that you have been waiting to materialize or want to work in the energetic environment of a startup, LA is where you need to move.
The Laid-Back Work Style
Moving to LA, you will find that people are friendly and laid-back. This easy-going attitude is a very classic Californian thing, and you will notice that it is prevalent across companies regardless of rank or position.
The work attire is similar to LA residents' casual persona, where people go to work wearing jeans and a T-shirt. It is interesting to note that even wearing flip flops to work is commonplace and completely acceptable. So you can stash away your formal attire and trade it for a comfortable casual chic wardrobe while working in LA.
People in LA are also not bound by the traditional 9-5 office routine. Instead, you will find many coffee shops packed with freelancers and people who like to work in a stimulating environment at odd hours. Workplaces, especially startups are also built in a way to ensure productivity and fun.
Are you looking to break out of a typical corporate lifestyle? Try working in the dynamic LA ecosystem and see if you enjoy it yourself.
Cultural Diversity
Los Angeles has the largest group of people living outside their home countries, making it one of the most culturally diverse cities in the United States.
Half of the population of LA is Latino, 10% are African-American, while 11% are Asian. This makes it a culturally rich city with diversity in talent and skills. The cross-culture influence is seen to spill over different aspects of LA life, be it the cuisine, art, music, or employment opportunities.
Diversity is crucial for good business because it means a wide range of ideas and inputs that can be brought to the table and executed in various ways. Because you are not put into boxes or labels, it allows you to bring your true authentic self to work to thrive.
If you are looking for an opportunity to learn from the brightest, most diverse minds, you should move to LA for your next job.
Final Thoughts
Los Angeles is the land of magic where people from all types of backgrounds hustle to make their dreams come true. Here you will find plenty of opportunities to grow because of the diversity of people and industries available.
The need for innovation has given birth to an ecosystem of go-getters who are the brains behind exciting ideas and startups that could appeal to the entrepreneur within you. Once there, you can immerse yourself in the upbeat lifestyle that LA has to offer and fall in love with the rich culture.