What Is It Like Working in the Most Stunning Coworking Spaces in Europe?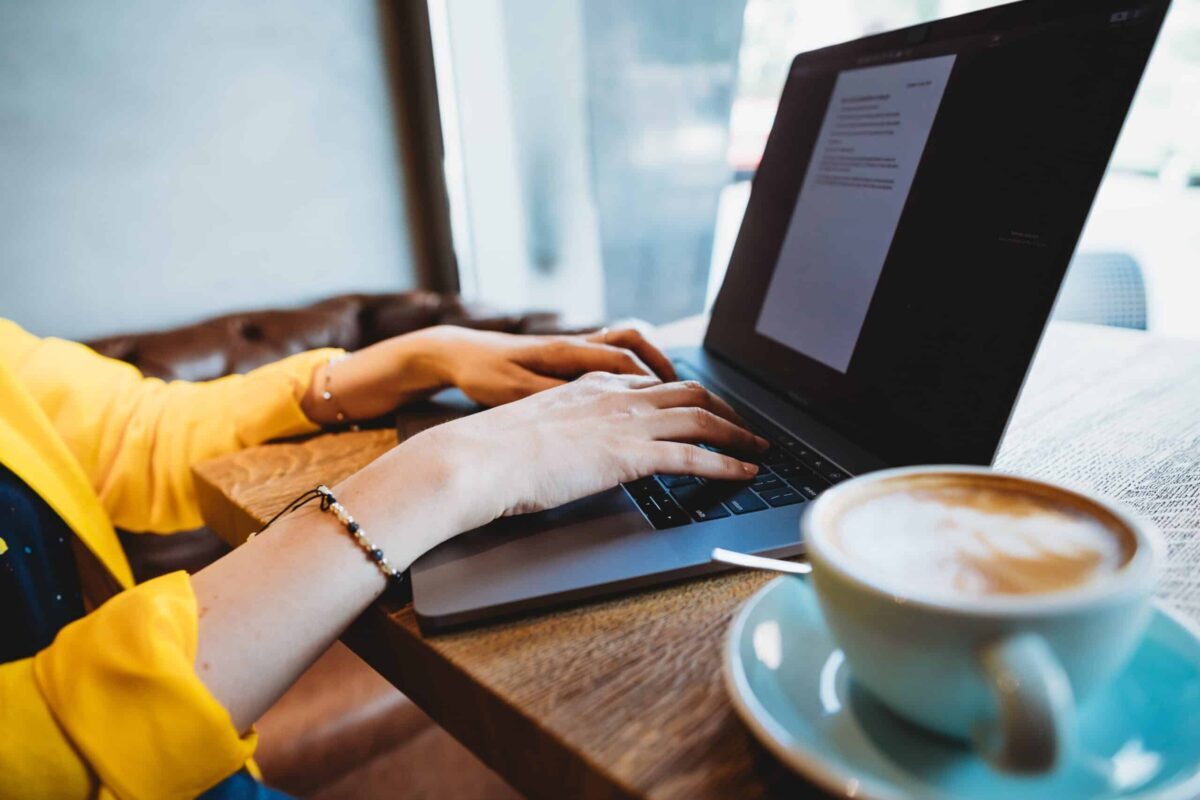 Being a freelancer or a remote worker means having to find a work-life balance. That can be hard if you don't have a fixed working schedule or a working place. It might be even more challenging for those who are living abroad or even planning to travel to a new country. Here is a list of co-working spaces located in Europe. 
Compile a list of co-working spaces located in the destinations you're planning to visit.    This will certainly make it easier for you to navigate the countries while not having a single worry about the space you're going to work in. With that in mind, we've decided to create a list of the most stunning coworking spaces in Europe to help you find your perfect place to work in whichever city you might plan to be in.
WeWork,  London
WeWork is a modern, beautifully designed place in an iconic location in London with a great city view.  It offers everything you could need from private offices to open workspaces. You can make use of their art-filled lounges, conference rooms, or even private offices. When it comes to the socializing aspect, there is an event or party almost every day—like a pizza party, happy hour (cocktail trying time), and workshops. Enjoy the freedom of having your working place there anytime you need it.
What does WeWork offer?
Conference rooms
Unique common areas
Wi-Fi and IT support
Printers
Wellness room
Cleaning Services
Unicorn, Berlin
If you want to work in an immaculately furnished office, enjoy a great view while paying a fair price, Unicorn is the place for you. Unicorn is located on the border between Berlin-Mitte and Berlin-Wedding. The large windows allow the natural light to flow through the high-ceiling rooms, making the space feel open and bright. Unicorn offers you the opportunity to choose between small, fine offices and large open offices. If you visit Unicorn, don't forget to try their delicious latte and bagel while getting work done.
What does Unicorn offer?
Offices (for every team size)
Office supplies and printers
Meeting rooms
New work consulting
Single desks
IT services
25Hours Zurich West, Zurich
25Hours Zurich West is the perfect place for freelancers and remote workers. The hotel has creative spaces which are great for meetings or for working. You can find quiet spots on the first floor where you can work without any distractions. If you need to meet with your team, you can go to the Atelier or Freiraum, the ideal place to get your creative juices flowing. Unwind and relax at their hotel or explore the neighborhood surrounded by clubs, museums, and various companies once you get all your work done.
What does 25Hours Zurich West offer?
Venues for small meetings, get-togethers, and product presentations
Modern conference technology
Quiet spot for creative meetings and drinks
Business station (equipped with iMacs and a printer)
Zunftstube and Freiraum room (can be used for small/large meetings or for guests who need a space to work)
Restaurants and bars
Stockwerk Coworking, Vienna
Located near Westbahnhof and U6 Gumpendorferstraße, Stockwerk Coworking provides various offices and desks depending on your needs.  It is a refreshing working environment full of light and plants. There you will have the opportunity to hold meetings or work independently in an attractive environment. The fees are quite affordable and memberships on offer are flexible.
What does Stockwerk Coworking offer?
Meeting rooms and virtual offices
Flex, or fix desk with a shelf space
Fast Wi-Fi
Printer
Lounge area
NOMAD Hotel, Roissy
At the center of Roissy and a few minutes away from Paris, NOMAD Hotel is the perfect location to go to if you need to work, take a break, and explore new places. It is more than just a working space; the NOMAD coworking area is a positive living space. It provides comfortable amenities and sophisticated shared working spaces that will allow you to focus on your work. When you're taking a break, you can relax at the bar or go outside to find entertainment nearby such as theme parks, shopping centers, and beautiful places to visit.
What does the Nomad Hotel offer?
Private desks
Connected coworking desks
PC or Mac
Printer
Powerpoints
High-fibre Wi-Fi
Cloudworks, Madrid
Cloudworks is an office space where you can find private workspaces in which you can get into your zone and finish your tasks. It has an incredible terrace where you can drink a coffee and unwind. The various working environments within the building are beautifully designed to suit your working needs and increase your productivity. At sunset, grab a bite and enjoy the vibrant city view from the terrace.
What does Cloudworks offer?
Serviced office spaces
Meeting rooms
Flexible contracts
Security
24/7 access
The WORK LAB, Gibraltar
The WORK LAB is a great place to encourage productivity and efficiency. Surround yourself with like-minded people in a stunning, collaborative working space. It provides a bright, uniquely decorated workspace to boost your creativity which in turn will translate into productivity. Ideally situated in the heart of the town, it has everything that you could need to get work done and relax afterward.
What does The Work Lab offer?
Fully loaded conference room facilities
Fast internet
Unique common areas
24/7 building access
Stylish communal kitchen
Daily cleaning
Latte Creative Coworking, Rome
Latte Creative Coworking is situated right at the corner of Monte dei Cocci in Rome. There you will find a pleasant atmosphere where creative people work side by side. Placed on a building with a thousand-year history, it provides a spacious, comfortable, well-lighted place where you can work efficiently. Don't forget to try their delicious (free) coffee and enjoy the wonderful friendly atmosphere.
What does Latte Creative Coworking offer?
Meeting rooms
High-speed Wi-Fi
Lounge/Chill-out Area
Kitchen
Terrace
Printer
24/7 member access
CoZone, Ankara
CoZone is one of the best shared working environments located in the center of Ankara. CoZone was designed by award-winning architects whose objectives were to create a space that enhances productivity, efficiency, and collaboration. It is an inspiring and friendly space to work, be creative, and socialize. You have the option to choose from a wide range of offices and desks. And when you're not working, you can have fun at the various events they organize like concerts, tastings, yoga, and workshops.
What does CoZone offer?
Private space
Fixed desks
Storm room
Retreat room
Security
Lockers
Lounge
Perks
One of the benefits of being a remote worker is that you can use the space of your own home to get the job done or you can even choose from a number of coworking spaces wherever you happen to be at the moment. All you'll have to do is choose a space that fits your needs and aids you in achieving your professional goals for the day.