What Is Expat Life Like In Las Vegas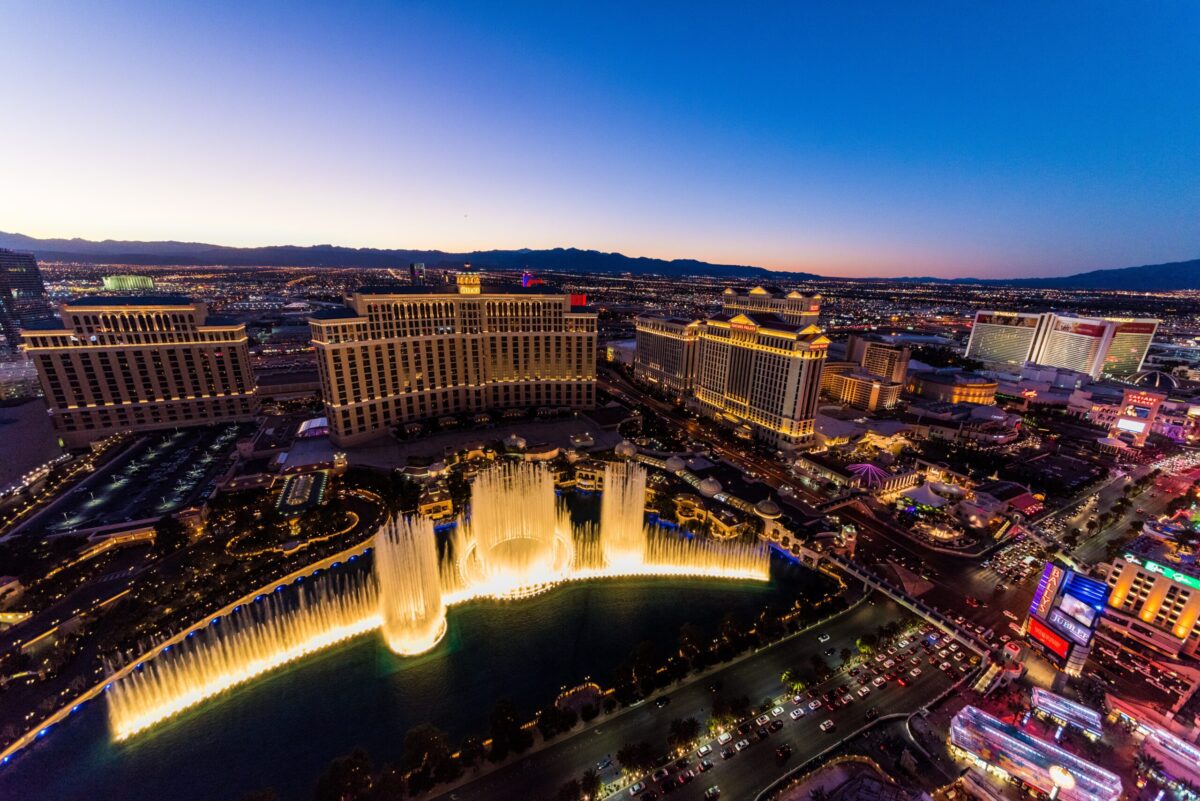 When one thinks of Las Vegas, words like showbiz, glitz, glamour, gambling, and parties spring to mind. Although most visitors come for a good time and an unforgettable holiday, the city has much more to offer than that. Away from the noise and bustle of the tourist districts, Las Vegas boasts a significant expat community.
If you genuinely want to experience life in America and find out all about the expat life in Las Vegas," keep reading, and we'll provide you with all the information you need.
Expat life in Las Vegas – what's it like?
Living Cost
Many people might be surprised to learn that Las Vegas is only the 30th most expensive city in the United States to live in. But let's put things in perspective, shall we? The cost of living in New York would put you back $7,200, while the same lifestyle in Las Vegas would cost $3,900.
However, living costs significantly hinge on one's lifestyle, location, and preferences. Expats who want to settle in the heart of Vegas, eat out frequently and paint the town red will require a good income to keep up with their new lifestyle. On the other hand, expats who opt to live on the outskirts of Las Vegas and minimize their spending can live happily on a smaller budget. If you're looking for reasons to relocate to Las Vegas, the absence of income tax may help. And among the many benefits of this decision, you will find that this absence might help you sustain the lifestyle you've always wished to have.
Educational opportunities and the job market
At the time of writing, Las Vegas is ranked second-worst in school quality among the 50 largest US metropolitan areas. This is due to many factors, including academic growth and graduation rates among students. However, not everything is as bad as it may seem. There are options available for people who want only the best education for their children. It will benefit you (and your kids) to do thorough research on the different schools available and pick one that is appropriate for your needs. If all else fails, a few private schools may be able to provide what public schools lack.
Las Vegas is seeing a lot of new company development and start-up enterprises, which is helping to increase job prospects in the area. Additionally, there is an evident push in various areas other than tourism, entertainment, and hospitality. Because of this, renewable energy and IT companies are on the rise in the area.
Healthcare system
Although most Americans will express their dissatisfaction with the country's overall health care system, Las Vegas' medical services have an even worse reputation. Many factors contribute to this negative reputation, like the growing population and unhealthy Las Vegas lifestyle of drinking and smoking. With such characteristics, it is no wonder the health system finds it difficult to catch up. This is why it's good to think about medical coverage before making the big move to Las Vegas. As an expat, you will have just as many health insurance options to choose from as anyone else. So, be sure to make your decision wisely.
Weather
Las Vegas boasts a subtropical desert climate. This means the summers are scorching, and the winters are mild with chilly nights. Furthermore, the air is dry, and the sky is mainly clear all year long. As for the temperature, it usually ranges from 38°F to 105°F throughout the year. Furthermore, there is an average of 310 sunny days each year, making Las Vegas as sunny as they come. However, there is a good amount of snow in the mountain ranges near Las Vegas during the winter. Some people may love while others may hate this climate, but try to make the most of it. In the summer, relax by a pool, and in the winter, ski down snowy slopes.
Shopping opportunities
There is no better place to go shopping and get in-home entertainment while you're at it than Las Vegas. Though often expensive, there are still plenty of options to choose from and discounts to enjoy. The Fashion Show Mall, which features all of the world's best brands, is an excellent place to start. The Forum Shops, dubbed "The Shopping Wonder of the World," feature high-end designer retailers as well as lower-end outlets. Additionally, for a true Las Vegas experience, visit The Miracle Mile Shops and The Grand Canal Shoppes. Each of these establishments provides entertainment such as fashion shows, drinks, and food. Even though traffic and construction work may lengthen the journey to such places, the destination will undoubtedly supply you with the retail therapy you require.
Nightlife
Of course, any discussion of Las Vegas must include the city's one-of-a-kind nightlife. Visitors come from all over the country and world to experience it. This city is also an excellent destination for a stag party, a birthday party, or even eloping! The Strip is a perfect place for all of your nightlife needs. It is packed full of luxurious lounges, lavish clubs, and casinos. Partygoers frequently party late into the night and early the next day. So, if you were looking to get involved in the local community after moving to Las Vegas, The Strip may be an ideal place to make new connections and have some fun. However, Las Vegas is not called Sin City for no reason. You must be mindful, though. Be careful about vices and keep yourself accountable in order to truly enjoy and prosper while enjoying expat life in Las Vegas.
Outdoor activities
However, Las Vegas doesn't only offer great nightlife. Outdoor enthusiasts and adrenaline seekers will find much to do. There are numerous activities available, including bungee jumping from the famed Stratosphere Tower, helicopter rides over the Grand Canyon and desert dune buggy racing.  Stay healthy while enjoying expat life in Las Vegas and find activities that suit you. Be sure to check out Red Rock Canyon, Lake Mead National Recreation Area, and Mount Charleston in the nearby area and enjoy everything nature has to offer. Furthermore, if you're a sports fan, you will be happy to know Las Vegas has got you covered with plenty of sporting events and professional sports teams such as the NHL's Vegas Golden Knights and the NFL's Oakland Raiders.