What Exactly Do Brokers Do And How To Find A Good One?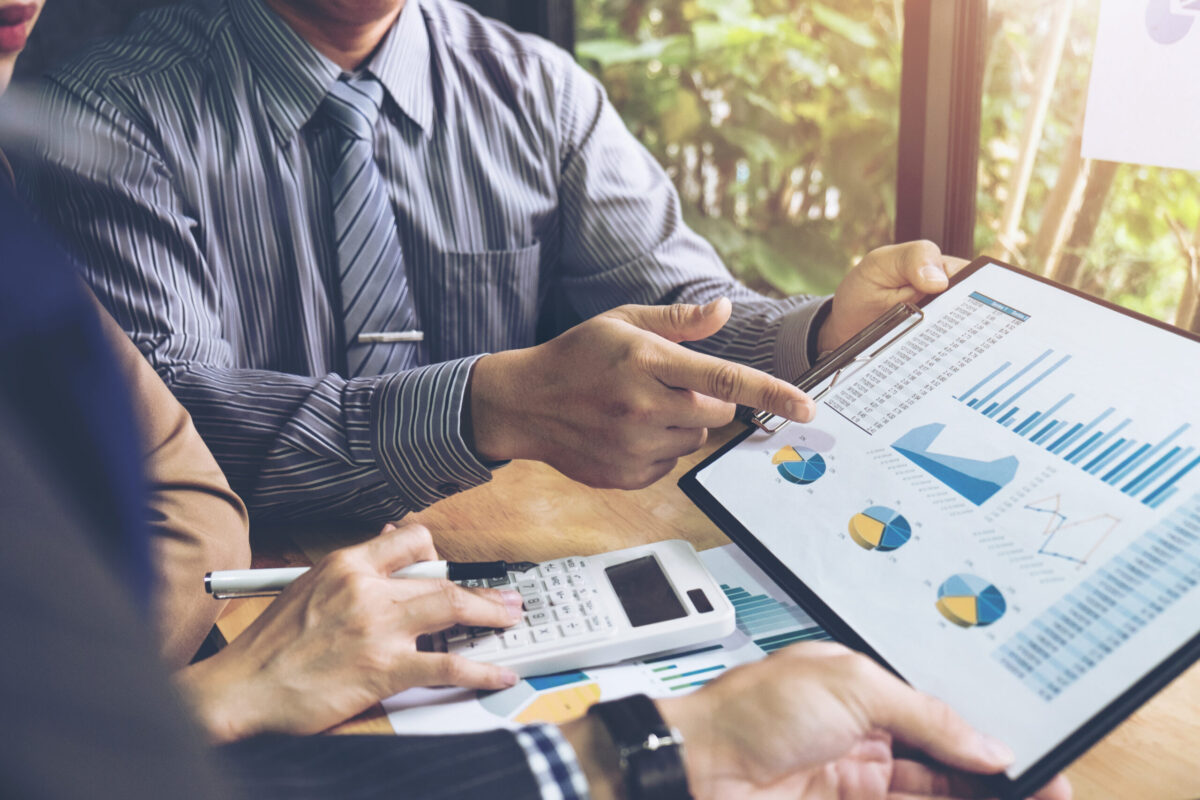 Investment is an excellent way of increasing the amount of revenue you generate. If you're new to investing, pairing up with an investment broker will serve as an asset for you and help you connect with the investment market. Investment brokers act as a bridge between investors and sellers in the market.
Are you lost and confused about brokers and don't know how to get connected to a good one? Here's a guide that will help educate you about investment brokers while giving you tips to find a good broker for yourself.
What Exactly is an Investment Broker?
An investment broker is usually an individual or company that carries out investment transactions for their clients and brings forth new opportunities for them. As an investor, an investment broker will be your partner, and you will be working together to purchase and sell off assets.
Regular brokers help their clients sell off their investments or buy any investments they might be interested in. On the other hand, a broker reseller is an investment broker who works as an intermediary between another larger broker and their client, instead of directly bringing forth investment opportunities to their client.
The types of services that a broker offers can be personalized. For instance, an investment broker can give you investment advice based on your financial situation, as well as your financial targets and achievements. Some brokers also help their clients with retirement planning. Brokers that offer personalized services to their customers are typically known as 'full-service brokers'.
Brokers are not always individuals working independently; sometimes, an investment broker will be a group of individuals or a company assessing the needs of their clients and educating them about suitable investment opportunities. Usually, you can find firms acting as brokers online, and these firms generally only intend to provide their clients with the most basic of services, working as regular or discount brokers.
Why Do I Need An Investment Broker?
The level of success that you attain from your investment opportunities depends mainly on your investment broker. Brokers are certified agents with licenses that can make trades on the stock market. If you're particularly new to investing, an investment broker will help build robust strategies and can prove to be very beneficial for you. The goals you have in mind will help your broker determine the strategies that need to be utilized, as well as the type of investment broker you'll be working with.
You don't need to acquire the services of a broker. However, it's better to gain advice and guidance from professionals when you're new to investing. Many people residing in Europe opt for the services of commission-free brokers in Europe for guidance about investment opportunities. While it is possible to DIY your journey through the investment market, an investment broker can help assess your risk factors, lower the amount of risk associated with investments, fully evaluate a company, and conduct thorough research on investment opportunities.
How To Find a Good Investment Broker
You can start your search for brokers online, but before you do so, you need to determine your long-term investing goals. What exactly are you looking to invest in? Are you searching for long-term stocks and investment opportunities? Or are you only interested in trading for a few days? Whatever your goals might be, your investment broker will help you achieve them. You can evaluate your options for investment brokers based on:
Commissions: You'll be offered a wide array of investment options by your brokers: mutual funds, stocks, bonds, options, and exchange-traded funds. Given the digitization of investment, some investment brokers might also offer investment opportunities in cryptocurrency and FOREX markets. You can choose an investment broker based on the amount of commission they charge on the investments you'll use regularly. For instance, most brokers charge commissions on mutual funds and stocks. However, some online brokers can help you purchase stocks, options, mutual funds, and bonds without commissions. Your broker needs to be able to satisfy your investment needs after you pay them off in commissions, so it's better to stick to those brokers who don't charge a hefty fee.
Reliability: It's better to go for investment brokers who have been around the market for a while and have a track record for being reliable. New brokers aren't necessarily untrustworthy; most of them prove to be useful, especially if they're trading on behalf of several other clients. However, they will be unaccustomed to any unforeseen changes in the market in rare scenarios, such as the Gamestop incident in 2021. Several brokerage firms that were relatively new in the industry stopped trading after the Gamestop For this reason, it's better to opt for a large institution if you're looking to invest at low risk.
Account fees: Unlike commissions, it's impossible to avoid account fees. However, you can try to minimize them. A fee is usually charged by a broker for transferring investments or maintaining your account. Pick a broker that doesn't charge you any fee for extra services. Make sure to go through the trading fee, annual fee, and inactivity fee before you finalize on an investment broker. It's also advisable to go through all of the charges with your investment broker once before finalizing your partnership with them; this way, you'll get to know about any hidden charges, if there are any.
How Do Investment Brokers Earn Money?
Investment brokers earn money through the fees they charge their clients, as well as commissions on the trades they make on behalf of their clients. These trading fees typically include the following:
Account fee: An initial fee is charged by brokers for their client's account maintenance. This fee is usually paid every month.
Mutual funds fee: The mutual funds that a broker buys and sells on behalf of his clients have a small fee attached to them, known as the mutual fund's fee. There are three different categories of mutual funds, which is why a different fee is charged for each category. For instance, Category A mutual funds or shares require an upfront commission for your broker. Category B mutual funds or shares charge a fee if you're unable to hold the funds/shares for a certain period. Category C mutual funds or shares do not charge any fees or commissions. However, they charge a maintenance fee which can be quite high.
Trading commissions: A broker will receive a commission every time they make a trade. However, some online brokers offer their services without charging any trading commissions from their clients. Usually, investment brokers who do not take any trading commissions from their clients charge a very high account fee instead.
Asset-under-management fee: This is a fee that is charged as a percentage of the total value of your portfolio, which is to be received by your broker. For instance, if your broker is to receive a 1% AUM fee on a portfolio with a total value of $40,000, then the broker's AUM fee will be $400.
Trading spreads: The difference between the amount paid for the security and the amount received by the issuer is known as a trading spread. The difference, aka the trading spread, will be kept by the broker as a type of profit earnt. Usually, trading spreads tend to be of an insignificant amount on larger stocks but can be quite profitable and large on smaller stocks.
Benefits of a Reputable Broker
Here are the benefits that you can gain from acquiring the services of a reputable broker:
Investment brokers provide their expertise and knowledge and help you mitigate your risks and losses by guiding you to the perfect investment opportunities that help you focus on achieving your goals.
Brokers can help their clients manage their claims, allowing them to practice their rights and receive a fair value for their investments.
A broker has extensive knowledge about different types of markets, especially ones in which they have previous experience. Attaining the services of a broker will enable you to easily navigate these markets. An investment broker will research the market conditions and determine the best times to seize an investment opportunity; this will be particularly useful for markets that are volatile and fluctuate regularly.
Investment brokers require a risk submission, meaning that all the information and facts presented by them reflect the true nature of the current markets.
With an investment broker, you can have contract certainty. This means that there will be terms and conditions agreed upon by both the seller and the investor. All of these conditions have to be met and fulfilled, or else the contract will be void.
It is crucial to have an investment broker readily available to help and guide you through the investment process. If you're new to investing, you'll require the services of an investment broker for purchasing stocks, bonds, and mutual funds. A full-service broker is recommended to newbie investors so that they can manage your funds on your behalf. Once you're more accustomed to the processes of investing, you can acquire the services of a regular or discount broker to cut down on fees and earn extra profits.