What Everybody Must Know About The US Housing Market In 2021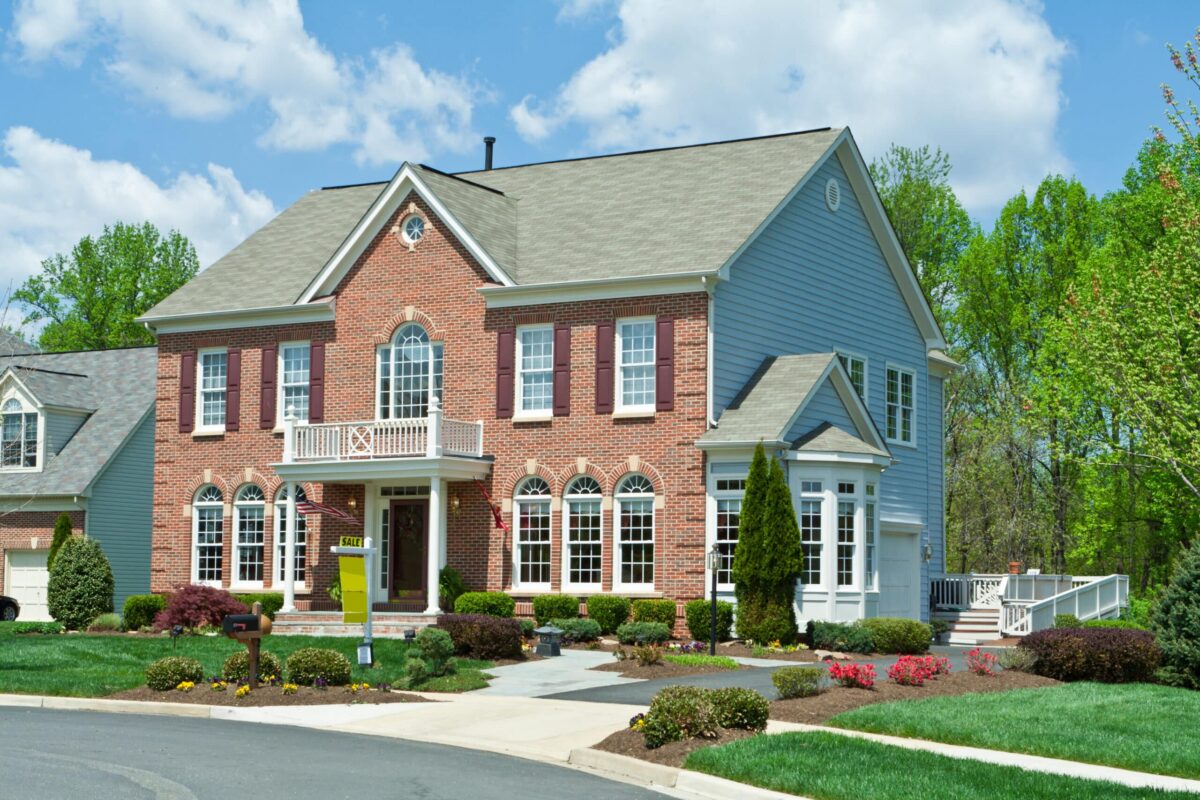 As more people moved from the city to the suburbs during the pandemic in 2020, the housing market boomed and this continued through 2021. The real estate market is experiencing surging prices, scarce inventory and a backlog of new construction. Some people worry about the housing market crashing, others are looking to get in on the action. Here's what everyone needs to know about the US housing market in 2021.
Mortgage Rates
Mortgage rates fell at the start of the pandemic in March 2020, then rose briefly the next month when everyone received their stimulus checks. That rise was short-lived, though, and mortgage rates continued to fall throughout the rest of the year.
In 2021, rates are moving back up again as the economies of most states begin to recover and employment rates continue to steadily rise. If mortgage rates rise too high, then home sales rates will fall due to the increase.
Home Prices
With low mortgage rates in 2020 and a low supply with a high demand for housing, home prices increased dramatically. There were more people looking to leave their city apartments and purchase housing for their own areas to work from home more comfortably.
This trend has continued through 2021 as more people are working from home than ever before. Unfortunately, many people believe that the housing market is now overvalued due to the slow economic and employment recoveries and continued high unemployment rates.
Affordability, especially for first-time homebuyers, has weakened because of the high prices of housing. With weaker affordability, we can expect to see a potential slowdown in housing this year, with sales continuing to slow as home prices go up and mortgage rates rise.
Housing Shortage
In addition to homes being more expensive than they were the previous year, homebuyers will now have to deal with a housing shortage. There has been a drop in new listings coming onto the market, making the market itself more competitive. A more competitive market means more bidding wars between buyers.
Rentals
With an issue in housing supply, the rental market had a boost during the pandemic. As the housing market continues to suffer due to the problems caused by the pandemic, including high prices and high mortgage rates, the rental market will continue to get stronger. While moving isn't always easy unless you hire professional movers, you could rent a house while you wait to find the right home to purchase during this difficult time.
Seller's Market
With more buyers than sellers, competition is strong. Listings at affordable prices are going fast and are facing bidding wars among buyers. If you're a seller, you have a strong advantage. You can expect tons of offers on your home so that you can pick the best one. You may even be able to drive up the price of your home based on these offers. If you're retiring soon and considering your end of life planning, this year might be the time to consider selling your house for the best prices.
Remember, when you sell your house, you'll still need somewhere to live, so you'll ultimately become a buyer. If you're buying a house while selling your current home, make sure that you buy your house before you sell. It could take longer to buy a house than to sell because of the low inventory.
Home Builders
With fewer houses on the market, it's necessary to build more houses. However, homebuilders are struggling due to the surge in demand last year. At the start of the pandemic, many builders were forced to lay off employees and shut down operations. They did not expect a strong recovery to come so quickly.
Since the beginning of the pandemic, prices of material have risen exponentially, especially the price of lumber. There's also a shortage of laborers and buildable lots, which add to costs. Higher prices for materials and labor mean that buying a newly built home or building your home is more expensive.
Hoping these prices will ease, some builders have slowed production this year, which can't solve the housing shortage.
Inflation
In the last six months alone, the price of groceries and gasoline have risen, which means that inflation can also impact the housing market as the economy continues to slowly begin opening up around the US. For many of those who were laid off in 2020, buying a house is not a possibility, especially with prices of everything else rising again.
Don't start packing your bags and trying to buy property overseas just yet, though. While we don't expect the housing market to crash, this could eventually have an impact. Once home prices get too high, fewer buyers will be purchasing homes, which means that there's a chance for this seller's market to turn into a buyer's market once that happens.
What does this mean for buyers?
Just because it's a seller's market doesn't mean that you're stuck purchasing your least favorite house because it was the cheapest. With the right real estate agent, you can have a guide to help you handle competitive offers and finding homes in your area. Remember, your first, second, or third house don't have to be the ones that you retire in, so there's no harm in purchasing a house that you don't believe could be your forever home.
Takeaway
The housing market always shifts back and forth. Sometimes it's a buyer's market, and sometimes it's a seller's market. If you're looking for a house to buy, you might be better off waiting until the housing market begins to even out again. Unfortunately, we don't know when that will be. The best thing that you can do as a buyer is to work with an experienced real estate agent who can find you the best homes in your budget.
Sellers, congratulations. It's your year for the US housing market. You can expect multiple offers, bidding wars, and selling your house easily and quickly, thanks to an increase in buyers and a decrease in available houses.
Written for Expat Network by Matt Casadona of 365 Business Tips.