What Are The Key Features Of An ERP System?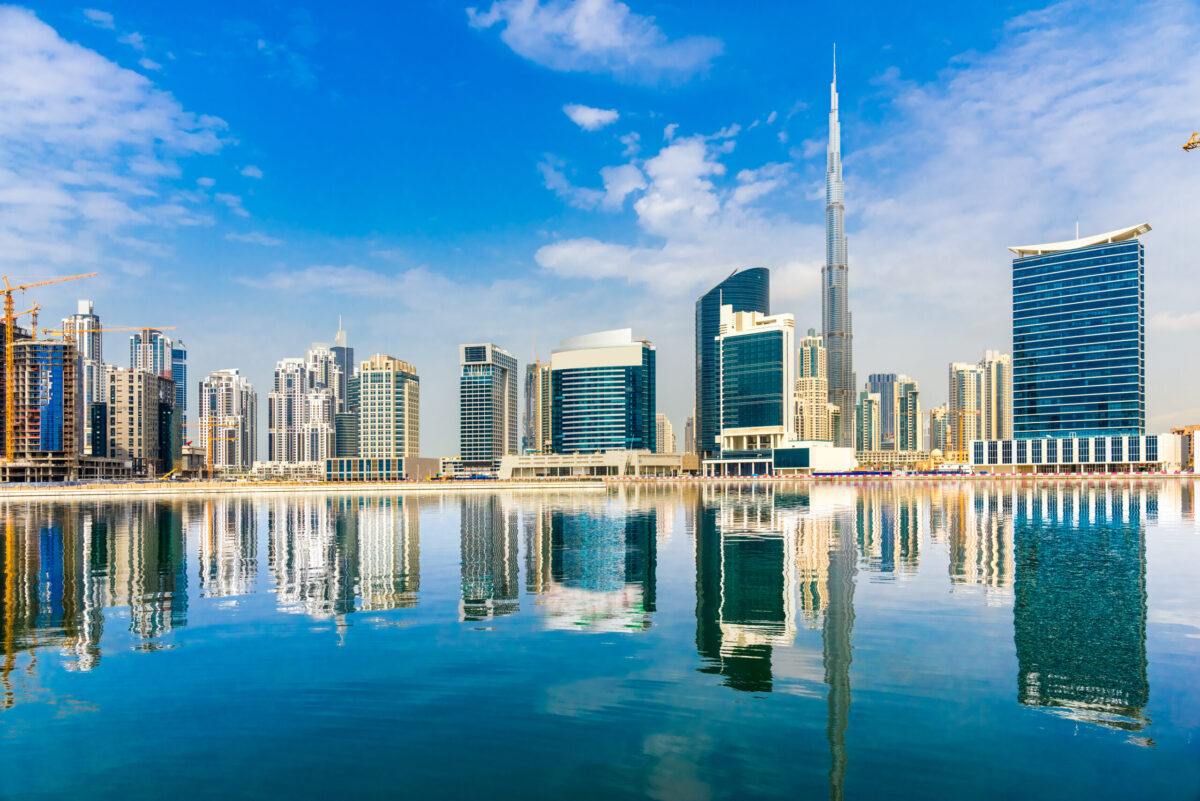 ERP systems are essential for businesses that want to streamline operations, boost productivity, and stay competitive. By integrating different processes into a centralized system, ERP software in Dubai provides a single source of truth for all data and helps organizations make better decisions.
However, you must carefully choose the features to get the most out of your investment. And that's what we'll discuss today. By the end of this blog, you'll have better clarity of what to look for in ERP solutions in the UAE.
Ten Must-Have Features of ERP Software in UAE
The exact features and modules you need depend on your business's unique needs. However, these ten features benefit businesses of every size.
1- Financial Management
Financial management is one of the core features of an ERP system. It provides a complete overview of your company's financial data in one location. You can manage accounts payable and receivable, general ledger, cash flow, and period-end closing (month/year).
Besides, it lets you automate financial processes, such as invoicing and payments. This saves time and reduces errors, allowing you to focus on more important aspects of your business. It also provides real-time insights into your company's financial performance so you can make more informed decisions.
Another advantage of an ERP system's financial management feature is the ability to comply with regulatory requirements like VAT. It provides strict controls over financial transactions and access to financial data, reducing the risk of fraud and errors.
For instance, as one of the best ERP solutions in Dubai, the FirstBit ERP system lets you create VAT invoices and reports. As a result, you can comply with UAE laws and avoid penalties. This can have a positive impact on your brand image. FirstBit ERP software also allows you to customize financial reports to meet your needs and easily share them with stakeholders.
2- Inventory Management
If you deal with physical goods, the inventory management module can be a game-changer for your business. It provides real-time inventory monitoring and alerts you when to reorder. You can also track products using unique identifiers like serial and batch numbers to ensure you sell the right product at the right time.
Moreover, you can generate custom reports to gain valuable insights into inventory performance. These reports enable you to make data-driven decisions about purchasing and stocking. This will help you:
Minimize stockouts
Maintain optimal stock levels
Reduce waste
Enhance space utilization
Improve customer satisfaction
3- Project Cost Management
Whether you're in the construction, contracting, manufacturing, or fabrication business, project costing is a must-have feature in ERP in Dubai. It allows you to create detailed estimates, budgets, resources required, and deadlines in one place. You can track revenues and expenses in real-time to ensure you stay within budget.
You can use BOQs to track how much you spend on materials and overheads for each project. Furthermore, you can define KPIs and track real-time metrics like earned value, schedule variance, and cost variance. This helps ensure all your projects are profitable and avoid cost overruns.
4- Purchase Management
As a business owner, tracking your purchases and ensuring timely vendor payments is important. However, monitoring and executing your purchases could be difficult as your business grows. That's where ERP can help you.
A good ERP in UAE comes with the following features.
End-to-end procurement management
Vendor contract management
Payment schedule and fulfillment control
Discount and markup management
Purchase invoices and debit notes
A/P management
You can also get detailed information on fast-selling products. This will help you better plan your inventory and ensure customers don't have to return empty-handed.
5- Human Resources and Payroll
Managing human resources and payroll can be challenging regardless of your business size. You need to comply with local labor laws, ensure timely and accurate payments, and manage shift schedules. However, leading ERP solutions in Dubai, like FirstBit, make managing HR and payroll easier than ever.
It helps store employee records, employment applications, contracts, and two-year compensation details (standard in Dubai). You can also monitor their loan status, accruals, deductions, and taxes from one place. It enables you to manage end-of-service provisions seamlessly, including gratuity per UAE labor laws.
6- Analytics and Reporting
Leading ERP solutions in the UAE help collect, store, and analyze data from various departments and processes. Some ERP tools have in-built business intelligence to help predict market shifts or customer behavior changes. It also provides valuable insights that can help optimize your operations and make more informed decisions.
For instance, you can monitor critical KPIs in real time to quickly identify potential issues and take corrective action before they become major problems. This helps avoid delays and cost overruns and ensures everything goes according to plan.
It is worth mentioning that ERP vendors allow you to customize the reports and dashboards for each department. This way, managers can easily access the information they need to make strategic decisions.
7- Integration
ERP integration allows you to connect third-party business applications with the ERP. This facilitates a seamless flow of information between different systems and processes. As a result, data is automatically updated across all departments, eliminating the need for manual entries and reducing the risk of errors.
Integration also enables real-time visibility into your business processes. This allows you to make informed decisions and respond to changes in the market faster. Thus, ensure your ERP integrates with all the tools you use or plan to use.
8- Mobile App
With more and more employees working remotely or on the go, accessing your ERP system from mobile devices is essential. It allows employees to access real-time data and information while away from the office. This can improve productivity and efficiency.
In addition, mobile access to ERP systems also improves collaboration between departments and teams. Employees can easily share information and work together regardless of their location. This can help streamline business processes and reduce delays or errors.
Conclusion
The right ERP software in Dubai can help bring all your processes under one roof. This will give you invaluable visibility into your operations, enabling you to make data-driven decisions. However, ensuring your ERP has all the features you need is critical. Look for features like financial management, inventory management, BI-powered reporting, and integration with third-party tools. Other core features include project cost management, purchase management, HR & payroll, and mobile access.