Useful Apps For Expats Living In New York City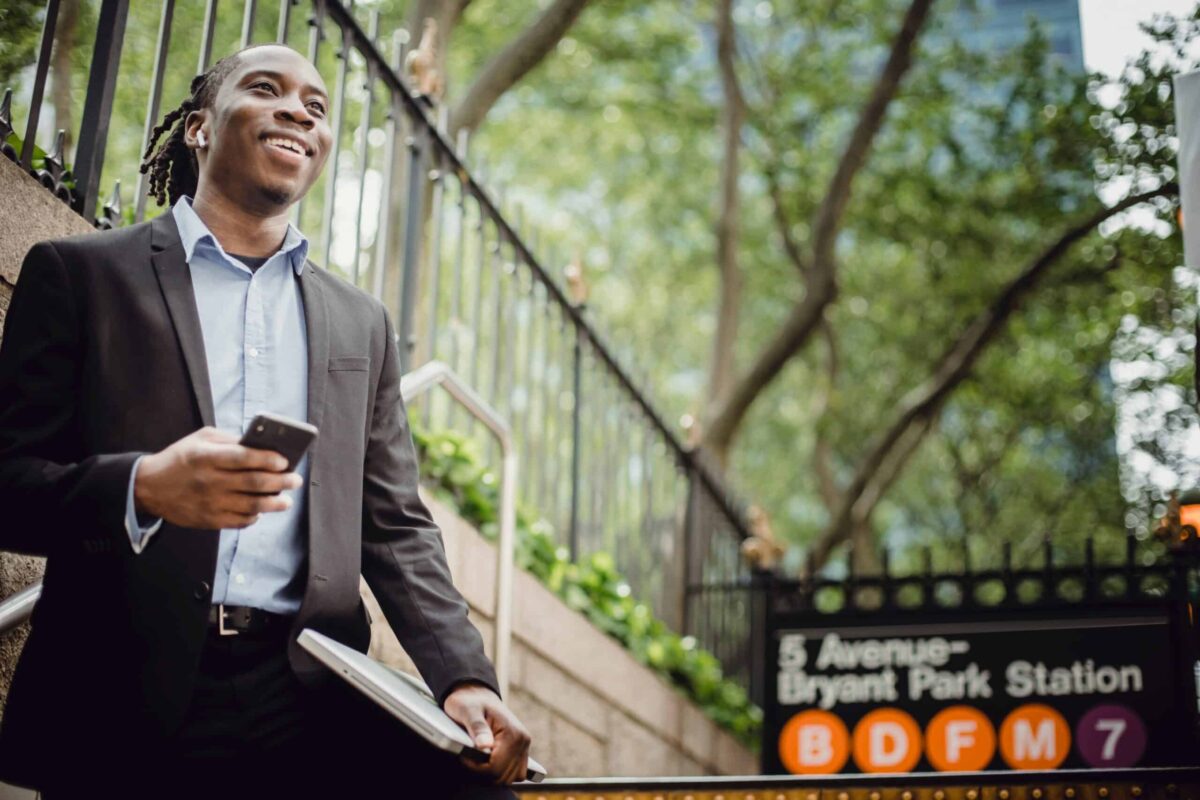 Nowadays, our smartphones are making our lives easier in so many ways. In fact, many of us couldn't imagine getting around, working, or functioning on a daily basis if it weren't for mobile apps. Depending on your lifestyle and daily needs, you can choose among millions of apps to help you out. But what are the needs of a foreigner moving to the Big Apple for work?
If you're one of them, this guide is for you. Here are the most useful apps for expats living in New York City that can genuinely help one get around in this fantastic city.
Google Translate
Let's start with the basics. If English is not your native language or you don't speak it very well, Google Translate will be your best friend at first. Also, NYC is truly an international city, and expats love this about New York City. However, they sometimes find it difficult to express themselves, and Google Translate will be your best friend in such situations.
An exchange currency app
Any app that can help you convert dollars to the currency from your native country will be helpful. If you're still adjusting to making payments in USD, an app like Xe Currency Converter can help you find good deals or prevent you from overspending. And believe us, in an expensive city such as NYC, that can happen quite quickly!
Apps for finding a place to live
Moving to NYC will require you to dig into its real estate market and find yourself a good home. You might have to move more than once after finding a better or more affordable place. Some of the useful apps for expats living in New York City include the apps for finding a home to rent, such as StreetEasy, Renthop, Zumper, Naked Apartments, Roomi, etc. There's also an app called NYTimes Real Estate, which can be very helpful for finding the home of your dreams.
Getting around – useful transit apps for expats living in New York City
Expats often find NYC public transport confusing and don't yet know how to get around. And that's fine – very soon, you'll learn all the best routes and feel like a born and raised New Yorker. Until then, some apps can help you get around. Some of them are:
Google Maps – great for finding your way, but also exploring all the best spots and checking their ratings;
Citymapper – useful for understanding the bus and subway lines and other lines such as PATH or NJ transit. After selecting the route, this app will help you find the best way to reach your destination;
Exit Strategy NYC Subway Map – probably the most detailed guide on the NYC subway.
Moovit – you can see the arrival time of the selected bus or train line and find the best route to your destination. The best thing about this app is that it's adjusted to people who have impaired vision.
What's good in your neighborhood?
NYC is the place where every nook has something fun for you to do and see. Check these things in detail with the Nearify app. It will locate your phone and tell you what some great things to see and do nearby are. It's excellent for exploring the city – especially for those wanting to make their move less stressful when moving to NYC from a foreign country.
Have the best meals after arriving in NYC
The Big Apple is all about variety, mixing cultures, and great food. The best thing about it – the food is available 24/7. There are various apps for expats living in New York City that can help you find good places to eat and order amazing food deliveries. All the foodies living in NYC love the following apps:
Clean Plate – those who are looking for healthy, clean options will love this app. You can find the best places nearby that offer healthy food options according to your location.
Truck Food – NYC is known for the best food trucks all over the city. Food Truck App helps you find the best ones close to you.
Wifi and Coffee – this app can help you make this city your office by showing the best places that offer great coffee and free WiFi. Great for expats who haven't set up their utilities yet and need to find the internet to do some work online.
Five Dollar Feast – those who have just moved to NYC could be shocked by the prices of food and other daily expenses. Five Dollar Feast shares ideas on great and affordable places to eat around the city.
Moving apps for expats living in New York City
Moving to a new place is often challenging, especially for expats. Arriving in a new country, getting to know a new culture, packing, you name it – there's so much to deal with. However, the internet has made it a bit easier with apps and services that can be very helpful during the moving process. Let's say you need to relocate to Staten Island and don't know how to do it. Firstly, use your laptop or mobile to find and book residential Staten Island movers that will help you get to your new address. Next, use the Moving Planner app to help you organize your household and pack much faster. Moving Day App can also help you make your inventory list, print labels, and take photos of your items. Finally, an app such as ParkMe can be very helpful in finding the nearest parking – saving you a lot of time on your moving day.
Conclusion
This modern age we live in has surely made our lives faster and oftentimes overwhelming. However, it also brings different commodities that can help us deal with all the tasks coming our way. We hope this guide to all the useful apps for expats living in New York City will make your time in the Big Apple a lot more convenient and simple.