Unforgettable European Road Trips For Campervans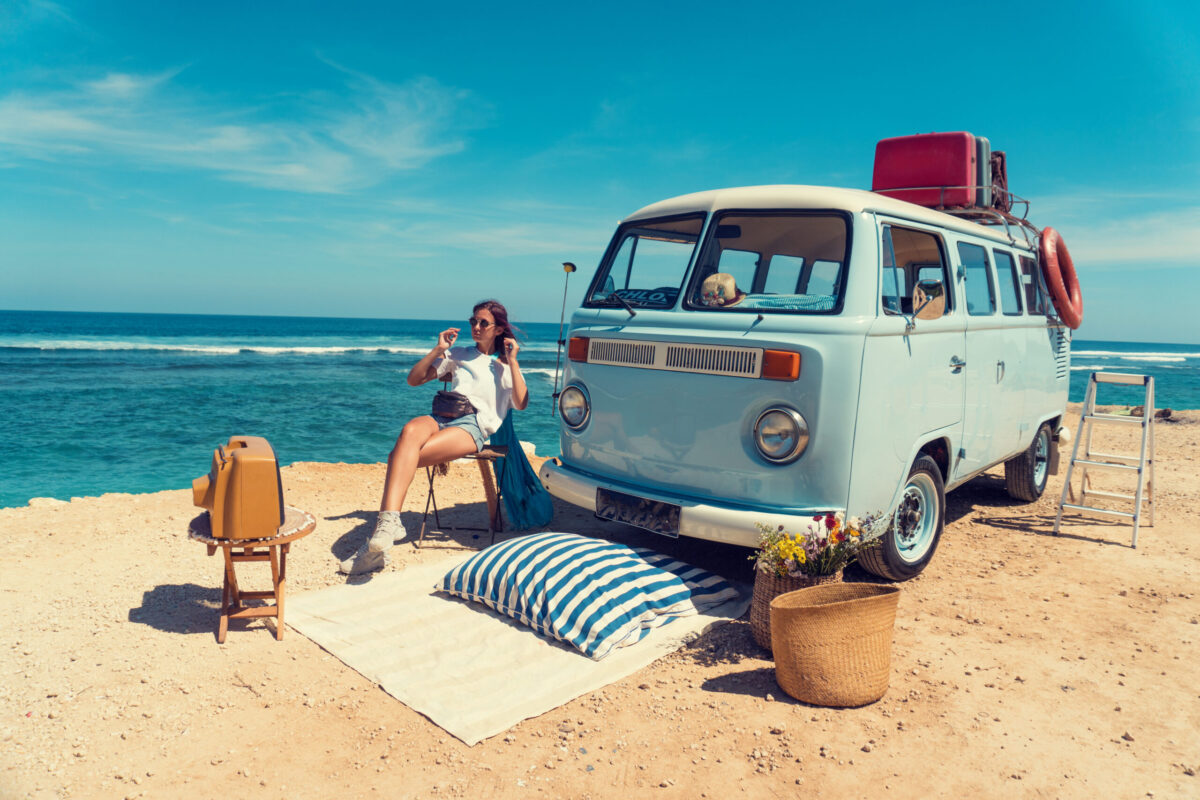 Exploring Europe in a campervan adds an entirely new level of adventure and freedom, where the journey becomes just as thrilling as the destination.  International Drivers Association has curated a list of six awe-inspiring European road trips you should consider for your next adventure. These itineraries come along with essential guidelines and stipulations for a safe and lawful journey that you need to be acquainted with.
Route One, Iceland
Iceland's Route One, commonly known as the Ring Road, is one of the most mesmerising road trips you can undertake. This 828-mile loop circles the island nation, giving you a grand tour of the country's surreal landscapes – waterfalls, geysers, volcanoes, black sand beaches, and glaciers. Campervan travel is perfect for this road trip as it allows you to immerse yourself in the magic of the Northern Lights and the midnight sun.
Icelandic road laws:
In Iceland, off-road driving is strictly prohibited to protect the fragile environment. Headlights must be kept on at all times, day and night. The general speed limit is 50 km/h in populated areas, 80 km/h on gravel roads in rural areas, and 90 km/h on paved roads.
The Romantic Road, Germany
The Romantic Road in Germany is a 220-mile journey that takes you back in time through the heart of Bavaria. This route stretches from Würzburg to Füssen and is dotted with fairy-tale castles, vineyards, half-timbered houses, and mediaeval towns. Be sure to visit Neuschwanstein Castle, Rothenburg ob der Tauber, and the walled city of Nördlingen. A campervan is perfect for a slow, leisurely exploration of this iconic route.
German road laws:
In Germany, you must drive on the right-hand side of the road. On autobahns (motorways), there's a recommended speed limit of 130 km/h, but no actual maximum speed limit unless specified. However, speed limits apply on most sections of the Romantic Road. Importantly, it is illegal to pass vehicles on the right.
The Wild Atlantic Way, Ireland
Ireland's Wild Atlantic Way is a captivating 1600-mile route that takes you along the raw, rugged beauty of Ireland's western coastline. You'll encounter charming coastal towns, ancient ruins, majestic cliffs, and unspoiled beaches. Highlights include the Cliffs of Moher, Ring of Kerry, and the Connemara region. The friendly locals and cozy pubs along the way will make your campervan adventure even more memorable.
Irish road laws:
In Ireland, you must drive on the left side of the road. Seat belts are mandatory for all passengers. The general speed limit is 50 km/h in built-up areas, 80 km/h on regional and local roads, 100 km/h on national roads, and 120 km/h on motorways.
The Amalfi Coast, Italy
Although a challenging drive due to narrow winding roads, the Amalfi Coast in Italy rewards brave campervan explorers with stunning vistas of steep cliffs, pastel-colored fishing villages, and shimmering turquoise waters. UNESCO has declared this 43.5-mile route a World Heritage Site for its exceptional scenic beauty. Don't miss the cliffside lemon groves and the iconic towns of Positano, Amalfi, and Ravello.
Italian road laws:
In Italy, you must drive on the right-hand side of the road. The speed limit is 50 km/h in urban areas, 90 km/h on local roads, 110 km/h on non-urban roads, and 130 km/h on motorways. On the Amalfi Coast, the speed limit can be as low as 20 km/h due to narrow, winding roads. Also, in Italy, you're required to keep your headlights on at all times when on motorways and major roads outside cities.
The North Coast 500, Scotland
Scotland's North Coast 500, known as 'Scotland's Route 66,' is a 516-mile journey along the northernmost coastline of the Scottish Highlands. You'll pass by ancient castles, tranquil lochs, dramatic cliffs, and white sandy beaches. Wildlife enthusiasts might spot seals, puffins, and even the occasional whale. The route offers plenty of campsites and facilities for your campervan.
Scottish road laws:
In Scotland, like the rest of the UK, driving is on the left-hand side of the road. The general speed limit is 30 mph (48 km/h) in built-up areas, 60 mph (96 km/h) on single carriageway roads, and 70 mph (112 km/h) on dual carriageways and motorways. Always be aware of changeable weather conditions which can affect driving, particularly in more remote areas
The Route des Grandes Alpes, France
The Route des Grandes Alpes in France is a high-altitude journey that stretches for about 425 miles, from Lake Geneva to the Mediterranean Sea. This alpine route takes you through 17 mountain passes, with plenty of opportunities for hiking, biking, and winter sports. Wake up to stunning mountain vistas each morning in your campervan, and don't miss highlights like Mont Blanc, Col du Galibier, and the glamorous city of Nice.
French road laws:
In France, driving is on the right-hand side of the road. The speed limit is 50 km/h in urban areas, 80 km/h on other roads, and 110 km/h on dual carriageways and motorways (130 km/h if weather conditions are good). France also requires that drivers carry a breathalyser in their vehicle, so make sure to keep one in your campervan.