UK firm to design World Cup stadium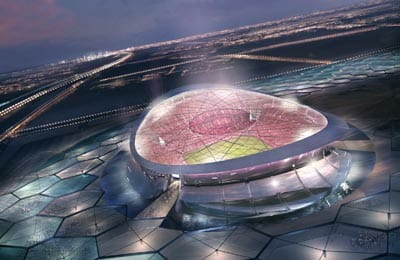 Foster and Partners, the UK based leading architecture firm, has been awarded the contract to design the stadium that will host the final of the Fifa 2022 World Cup in Qatar, the  report said.
The stadium, which will have a seating capacity for 80,000, will be built in the purpose-built city of Lusail, 15 km north of Doha, reported The Peninsula.
"We look forward to working with them (Foster and Partners) in creating an iconic, contemporary stadium inspired by Qatari culture," Hassan Al Thawadi, the secretary-general of Qatar's Supreme Committee for Delivery and Legacy, was quoted as saying.
"Lusail Stadium will be the centrepiece of the tournament, an architecturally innovative stadium which maintains sporting functionality and delivers on our sustainability commitments."
The stadium at Lusail is slated to host the first game of the tournament as well as the opening ceremony, the report said.
The stadium will be the showpiece of a massive $45-billion construction project for a new city being built in time for the World Cup, according to the report.
Foster and Partners are credited with the redevelopment of the Reichstag Building in Berlin, the Hearst Tower in New York and the revamp of Wembley Stadium in London, the report said.
Source:  Trade Arabia
More info: http://tinyurl.com/m5t3qwy