UAE Foreign Ownership Up To 100% Now Available To Expats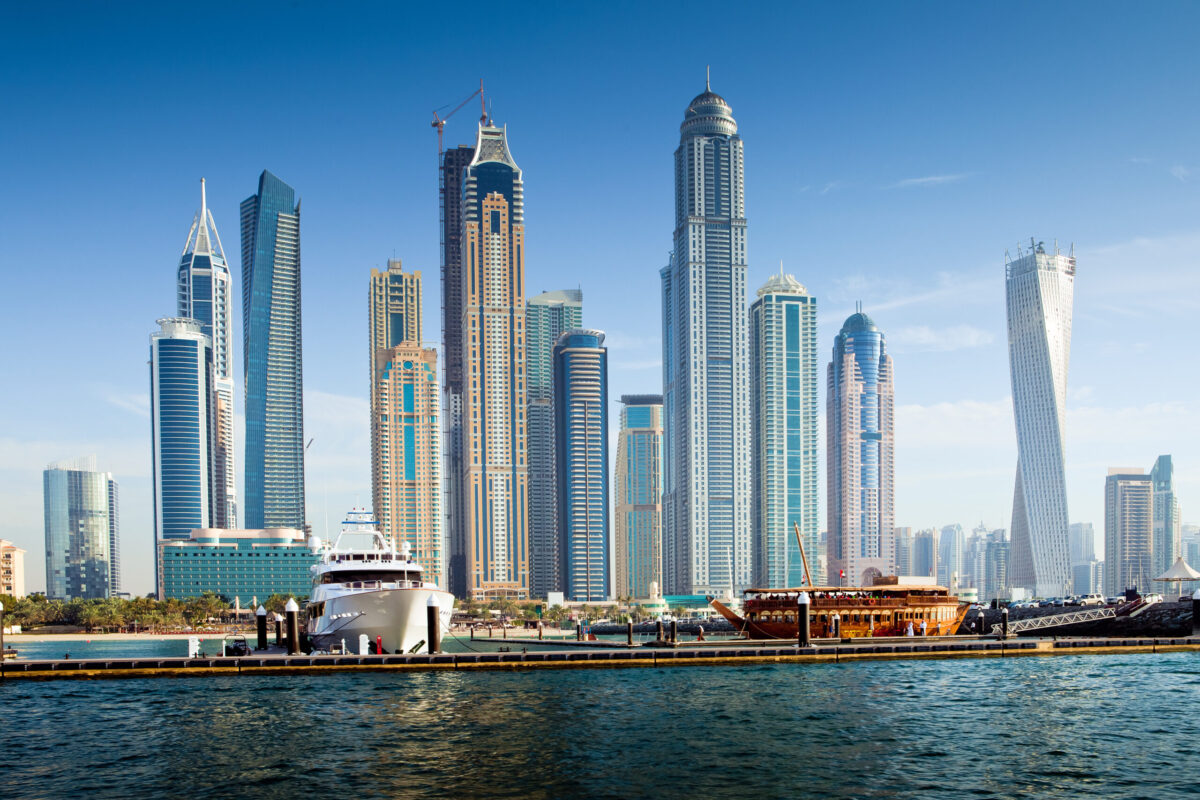 The United Arab Emirates, particularly the city-states of Dubai and Abu Dhabi, is a popular expat destination in the Middle East. The country's modern amenities, world-class services, highly competitive expat salaries, and no-tax levy on personal income are some of the many benefits expats in the UAE enjoy.
Written by Naresh Manchanda, Partner at MBG Corporate Services
The UAE government also continues to implement changes to its foreign investment policies. In 2018, it allowed UAE foreign ownership of up to 100% for 122 economic activities, further enhancing the country's attractiveness as a place to do business for expatriates from all over the world.
If you are in the market for a place where you can move to for the purpose of living and investing — a place that would allow you to own 100% of the company you will establish — check out the UAE.
Foreign Ownership in the UAE Before the Current Foreign Direct Investment Initiative
The UAE has different foreign ownership rules depending on whether the company is being established or incorporated in a free zone or the UAE mainland.
In a free zone, also known as offshore, 100% foreign ownership has always been possible. However, companies in the free zone are technically not allowed to operate in other parts of the UAE, such as the mainland.
In the UAE mainland, also known as onshore, all companies must comply with rigorous requirements, one of which is the 51-49 ownership rule indicated in the Commercial Companies Law (Federal Law No. 2 of 2015).
In particular, Article 10: Rate of National Contribution under Chapter 2: Formation and Management of the Company stipulates that, except for companies required to be wholly owned by UAE nationals, "…any company established in the State shall have one or more UAE partners holding at least 51% of the share capital of the company."
Thus, foreign individuals or entities may own only up to 49% of any onshore UAE business. A UAE national individual or legal entity must own the remaining 51%.
The Law Liberalizing Foreign Ownership of UAE Mainland Companies
Two decrees propelled the easing of restrictions on foreign ownership in the UAE.
The Foreign Direct Investment Law
The Federal Decree-Law No. 19 of 2018 Regarding Foreign Direct Investment, also known as the Foreign Direct Investment Law, eased the restrictions on foreign ownership of companies formed in the UAE mainland.
This decree permitted up to 100% foreign ownership of an onshore company in specific economic activities. Cabinet Resolution No. 16 of 2020 named the 122 activities in 13 sectors, including the agriculture, manufacturing, and services sectors, that allowed up to 100% foreign ownership.
The decree was also clear on the sectors and activities where restrictions against 100% foreign ownership shall remain. These are:
Exploration and production of petroleum materials
Investigations, security, military sectors, manufacturing of arms, explosives and military equipment, devices, and clothing
Banking and financing activities, payment systems, and dealing with cash
Insurance services
Hajj (pilgrimage) and Umrah services, providing employment and recruitment services for staff and servants
Water and electricity services
Services related to fisheries
Postal services, telecommunications services, and audio and video services
Land and air transport services
Printing and publishing services
Commercial agents' services
Medical retail such as private pharmacies
Blood banks, venom, and quarantine centers
However, note that individual city-states retained discretionary powers to set the percentage of ownership foreign nationals are allowed in their specific jurisdictions.
The Amendment to the Commercial Companies Law
The Federal Decree-Law No. 26 of 2020 is an amendment to the Commercial Companies Law of 2015. It changes the default perspective of foreign ownership of UAE onshore companies.
The Commercial Companies Law stipulated a maximum of 49% foreign ownership in onshore companies. The Foreign Direct Investment Law, on the other hand, allowed for up to 100% foreign ownership in 122 economic activities.
However, the Federal Decree-Law No. 26 of 2020 trumps the FDI Law by making 100% foreign ownership of onshore companies permissible by default unless the company carries on activities with "strategic impact."
The same amendment also affects foreign companies that have a branch on the mainland. In the past, they had to have a UAE national agent. This requirement has now been removed.
Note that the individual city-states comprising the federation still have the final say in their implementation of the law. They can set the percentage of ownership interest they will allow to foreign entities.
Each Emirate, moreover, has its own regulations and licensing procedures. Emirates have the power to decide on the activities where 100% foreign ownership will be allowed, subject to the activities that would later be identified as having a strategic impact.
The Benefits of the Foreign Ownership Law Amendment to Expatriates
The most important benefit is the number of opportunities that the lifting of restrictions on foreign ownership gives the expatriates who may be considering company formation in the UAE:
Being allowed to establish a company in the mainland without the need for a local agent means significant cost savings.
It means less complicated company structures and agreements.
A company can make better strategic decisions (like applying for equipment and machinery financing for your building and contracting services) when unhampered by restrictions on shareholder composition.
Expatriates who wish to own 100% of their business are no longer limited to company formation offshore.
Free zones provide an excellent business environment, but they can be limiting.
Free zone companies, after all, may not extend their services and operations beyond their free zone. They cannot trade with companies located outside their free zone.
The focused nature of free zones can also be restrictive. The cost of real estate in free zones can be prohibitive as well.
Specific Applications of the Law in Dubai and Abu Dhabi
Typically, there are no additional requirements and fees required for establishing a foreign-owned company in the UAE mainland. However, individual states have the ultimate authority when it comes to licensing requirements and regulations.
Individual states also have to clarify and identify the specific industrial and commercial activities where foreign nationals and legal entities are permitted 100% UAE company ownership.
Abu Dhabi
Abu Dhabi's Department of Economic Development has identified 1,105 economic activities available to 100% foreign ownership. A few of these activities are:
Wheat Cultivation
Gypsum Extraction
Limestone Extraction
Salt Extraction
Marine Mining
Fireproof Metal Doors Manufacturing
Private Funds Investment
Investment in Oil & Natural Gas Projects
Investment in Water Enterprises & Development
Investing in technology projects
Securities and Commodities market
Dubai
Dubai has identified more than 1,000 industrial and commercial activities allowing up to 100% foreign ownership.
Included among these activities are:
Building and contracting services
Oil and gas mechanical and structural works contracting
Automobile and auto accessories trading
All sorts of food and comestibles trading
Food processing and manufacturing
Equipment manufacturing
A Whole New World Awaits
The recent development in the UAE's stance on foreign-owned onshore companies is an excellent development for expatriates looking to invest in Dubai, Abu Dhabi, Sharjah, or any other UAE state.
Expatriates are no longer limited to owning businesses in free zones. They are also no longer inhibited or restricted by the requirement of a national agent or sponsor.
Essentially, a whole new market and a whole new world of opportunities have opened up for those who wish to take advantage of it.